Twelve-year-old Renaye Tejani loves baking, but what she loves more is giving back to society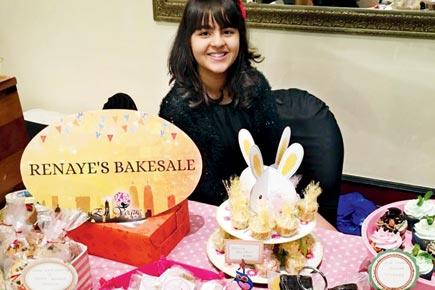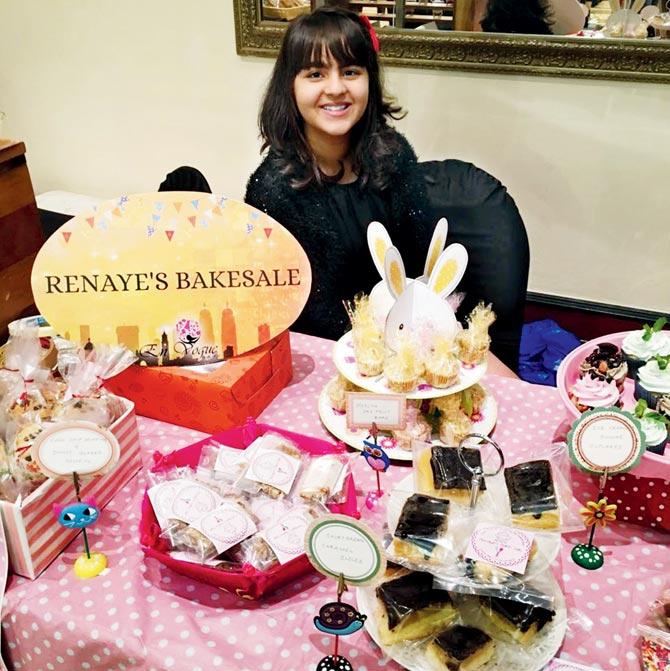 Renaye Tejani with some of her baked goodies 
Perfectly chewy chocolate-chip cookies, little earthen pots filled with chocolate soil, and dainty caramel slices. Don't these sound like items on the menu of a bakery? You'd be hard-pressed to believe that a 12-year-old is whipping up these confections in the kitchen of her Lokhandwala home.
ADVERTISEMENT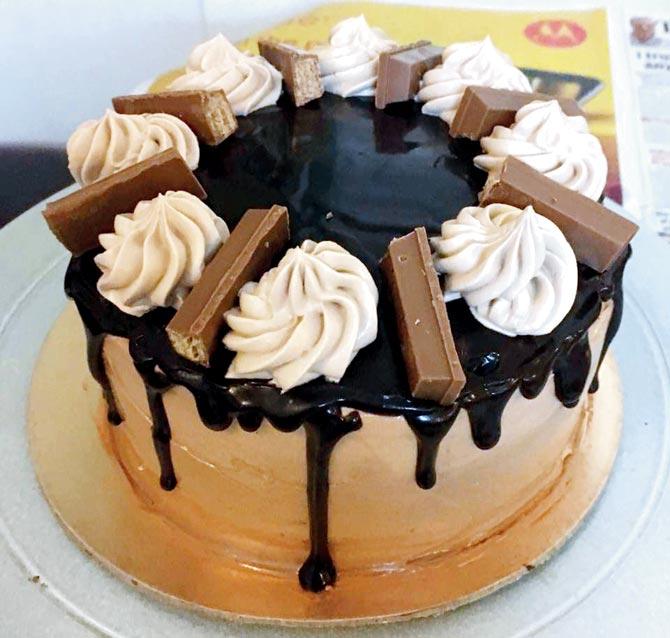 Renaye Tejani started baking only a year ago, but has already managed to win a lot of hearts (and stomachs). "I used to watch my mum bake and would end up helping her. I was inspired by her, and I also realised then that I really liked baking," says the Class VII student at HVPS International School in Andheri (W).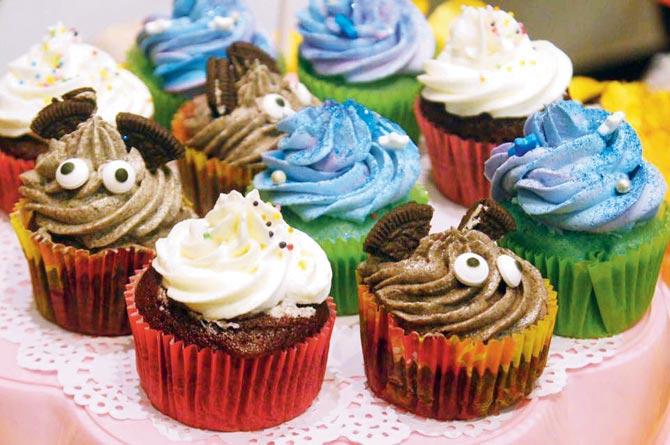 She started out baking for friends and family, but, today, you'll find goodies baked by her not just at an occasional exhibition, but also at Andheri restaurant Go Panda, which features her signature Mud Pots and Oreo-stuffed Cookies on its menu.
But rather than stash away her profits as pocket money, the young entrepreneur uses all the proceeds from her sales to help those who are lesser privileged than her.
Tejani's mother, Arzaan says, "When she was younger, she saw the little kids living on the streets and wanted to help them. So, now, that's what she does; she loves it."
In her free time, you will find the pre-teen feeding cupcakes to street kids in her neighbourhood, or exchanging stories with the feisty women at the Asha Kiran senior citizens' home. She's also involved with many other charities.
"I think every child should get an education. That's why I like doing something for children. I give them books, bags and crayons to help motivate them," says Tejani. She hopes to open a bakery of her own someday, and also dreams of starting her NGO for underprivileged children.
Log on to: www.facebook.com/RenayesBakesale