A new home deli kitchen in the city is whipping up a host of traditional dishes that rank high on comfort and offer value for money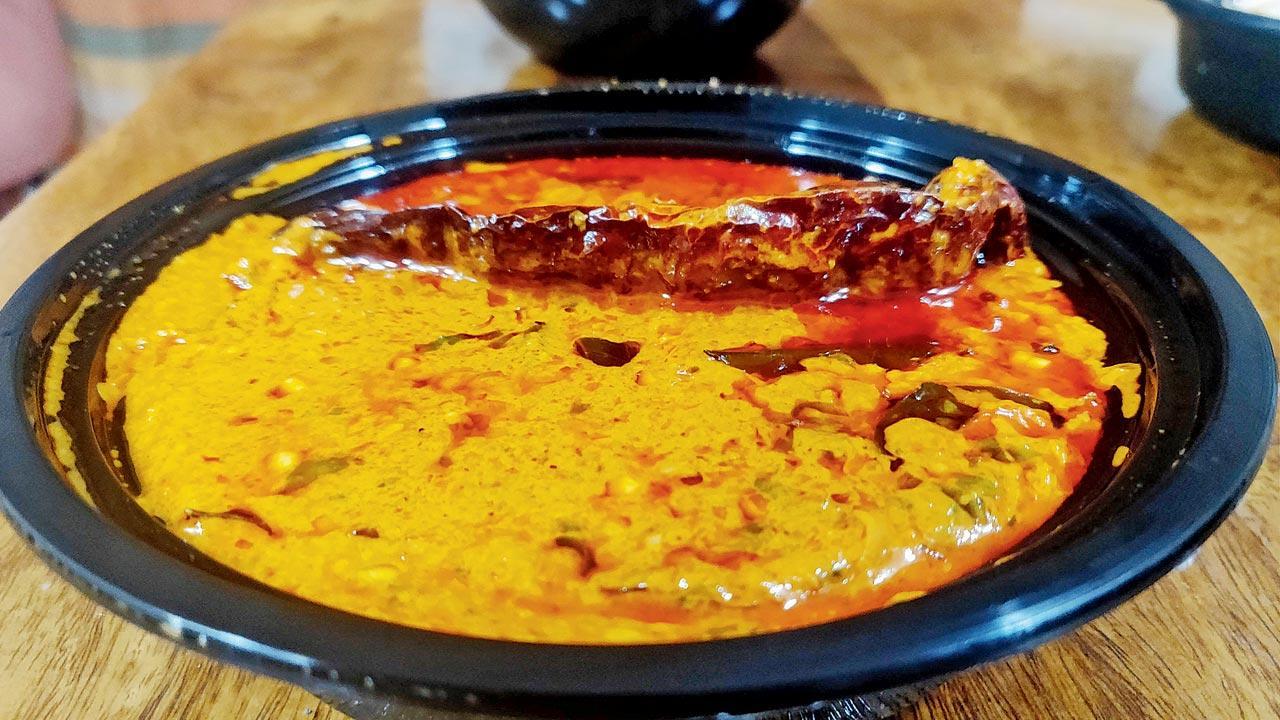 Ghee roast chicken
The pandemic lockdowns are behind us, but the experience did turn us into homebodies. Thus, the need for good home delis still exists. Based in Lower Parel, The Ghost Chef is a new cloud kitchen helmed by chef Akhil Mutani that dishes out two menus. While Namak offers fare from across India, ranging from North Indian and Mughlai to Andhra cuisine and Maharashtrian, Alas takes the Mediterranean route across Greece, Lebanon and Turkey. 
We order in a mixed bag of dishes to get a taste dive into both the menus. Our Indian trek begins with home ground Maharashtra, represented by thetcha broccoli (Rs 249). The big florets are bathed in a yoghurt marinade and then fire-roasted. The long travel from Lower Parel to Andheri hasn't marred the texture and the bites are fresh with an ignition of the fiery desi chutney. The rajmah ka galouti (Rs 235), on the other hand, is too dense, and only made edible by the refreshing pudina chutney that adds a moistness and amplifies the overall taste.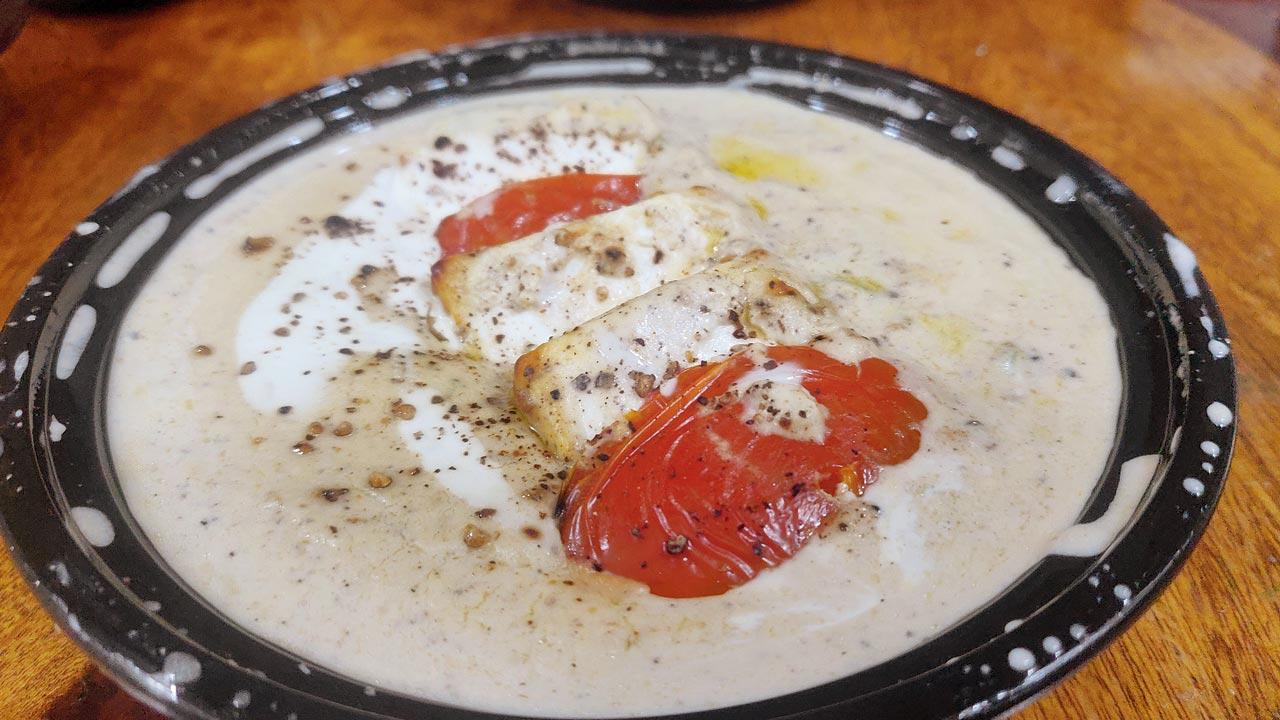 Kalimirch paneer
A plate of kalimirch paneer (Rs 375) leans towards a Malai kofta, stirring nostalgia in this writer. The sweetness is balanced by the welcome heat of peppercorns. Meanwhile, ghee roast chicken (Rs 365) picks up the tempo of our meal as the Mangalorean masala that is finely blended into the curry stands out with an aftertaste of a tadka of long, red dried chillies and curry leaves.
The rotis deserve a special shoutout. The murg baida roti (Rs 249) comes chopped into chunky pieces, similar to the fare at Mohammed Ali Road, while the chilli cheese roti (Rs 235) is packed with a cheese melt. These could be savoured as starters, as well as a side bread for the mains.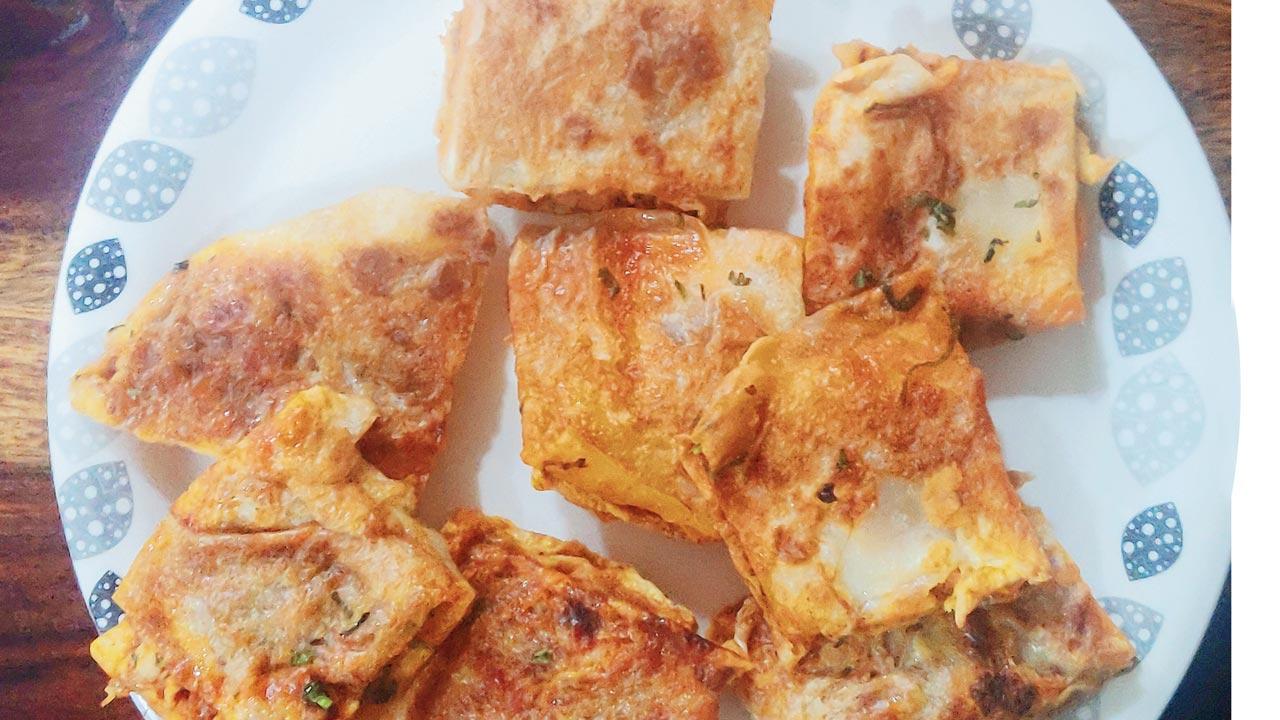 Murg baida roti 
The Mediterranean leg of the journey kicks off with the offbeat chevre and almond-stuffed falafel (Rs 299) that are bombs of crunchy textured balls rolled with herbs, and in this case, some finely chopped nuts and cheese. We slather the pita with harissa and tahini, and break the falafel to stuff it with pickled beetroot and carrots. This makes for a filling, hearty snack. 
The musabbaha (Rs 305) is a variation of hummus that traces its roots to Petra, Jordan. The traditional Jordanian hummus has a thick layer of hung yoghurt on top and is spiced with cumin and blended green chilli; the intense flavour of garlic also stands out. The hummus Alas (Rs 349) has a similar topping of yoghurt, topped with za'taar, parsley and roasted pine nuts. Now, how much hummus is too much hummus? But they do taste best as a slathering on the soft pitas.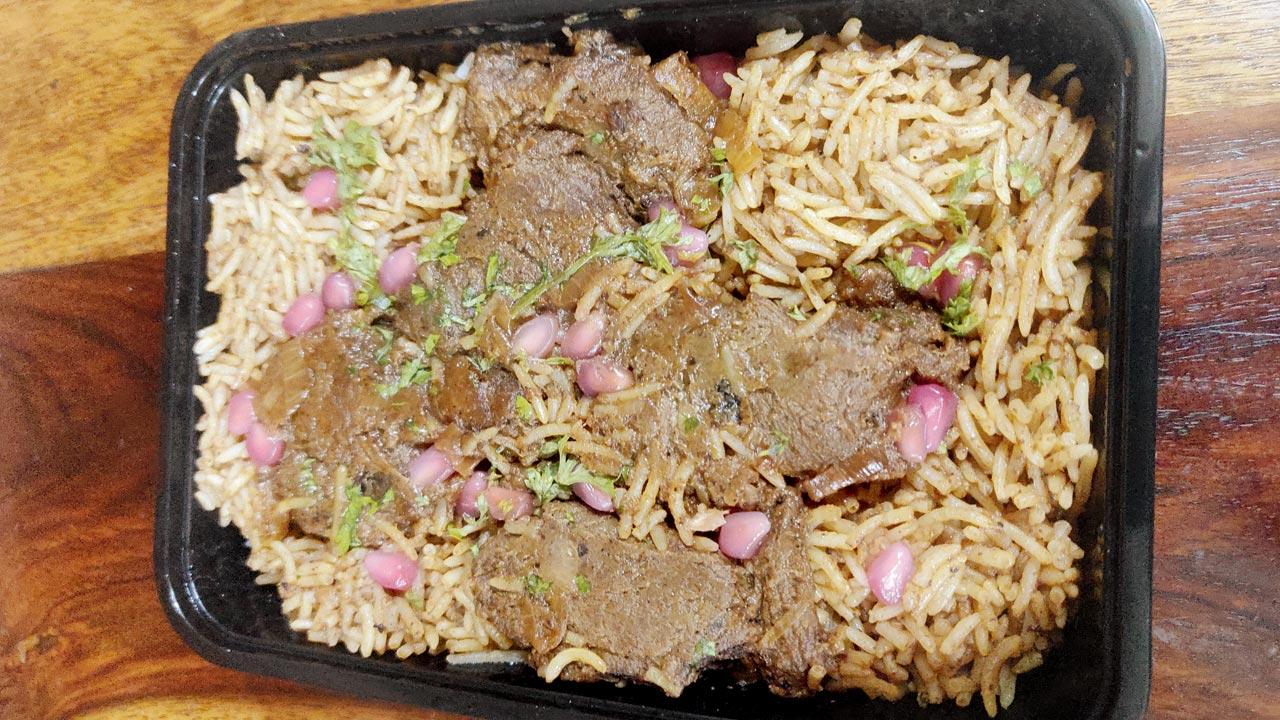 Machboos 
Our mains comprise Yemeni mandi (Rs 509), a staple rice dish from Yemen. The smoky, sweet and intensely flavourful rice preparation comes with charred pieces of succulent boneless red meat. 
On the other hand, machboos Al Kuzu (Rs 509), also known as kabsa, is a flavourful hit of herbs and spices, with bone-in pieces. This community dish is prepared with rice and meat, cooked together in lamb stock, which makes it juicy and lends a layered taste profile with herbs, the stock and the meat. The rice dishes evoke the humbling, hearty feeling of having had a special meal. We are never satiated with one cuisine, and the tasting stands out for maintaining comforting flavours without compromising on traditional nuances.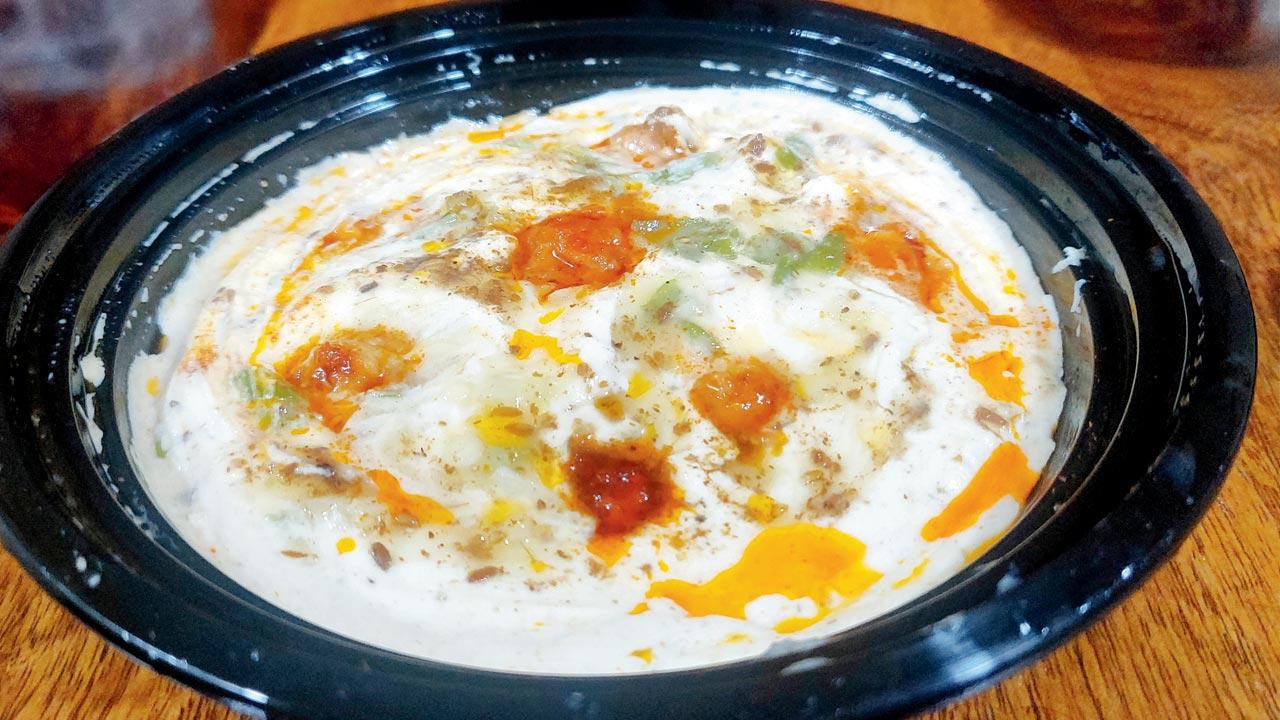 Musabbaha

Time 11.30 am to 11 pm  
Log on to Swiggy, Zomato  or thrivenow.in