We got that funny guy from the Internet, Shayan Roy, and popular comedian Urooj Ashfaq to share a meal while they talk of being millennials and why the out-group doesn't get them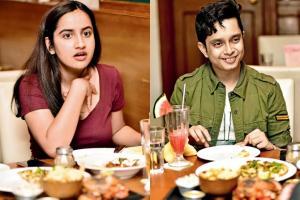 Shayan Roy and Urooj Ashfaq
The first week of November is already over, and like every year in Mumbai, winter shows no signs of coming. We are inside Woodside Inn in Andheri and seated before us is 23-year-old comedian Urooj Ashfaq. She's mock-whispering into our phone recorder, "I hate Shayan. That's not on record." Shayan Roy, a video producer with a popular youth portal, is also with us, smiling at Ashfaq's antics as she mimics a distressed celebrity. We are laughing as well. We get them, we are them. We are
the millennials.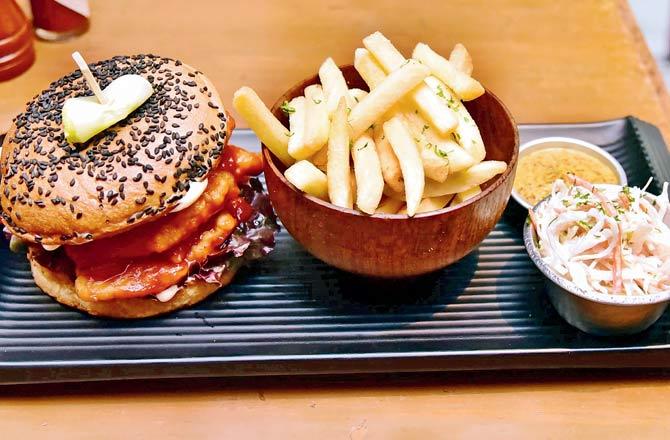 ADVERTISEMENT
Ashfaq grew up in Abu Dhabi and moved to Mumbai at the age of 12. Roy, who is originally from Shillong, moved to the city at the same age. At the core of what these two youth icons do, is humour. But they have chosen different media for it. For Ashfaq, it's through stand-up and for Roy, it's through video. How are these 20-somethings taking the Internet by storm through such vastly different platforms? We found out.
Suman: Tell us about your journey. How did you guys get here?
Shayan: It was by complete accident. I wanted to be a writer since I was a kid. So, I joined Buzzfeed and I was writing for them for two years. Then, someone from the video team left and they needed me to edit video memes. That's how I started. Now, producing videos is a full-time job.
Urooj: Every time I say I am a Bombay girl, someone corrects me. So, I'll say I am a Navi Mumbai girl. After my bachelors in psychology, I was applying to different colleges for a masters. But none of them took me in. So I was like, 'Okay, I have a gap year. I have to do something'. My friend, Sumaira Shaikh, who is also a comedian, and I were in college together and she did an open mic. She asked me if I wanted to try one and I did. We kept doing open mics and eventually started interning with AIB. It just went on from there. My gap is still on.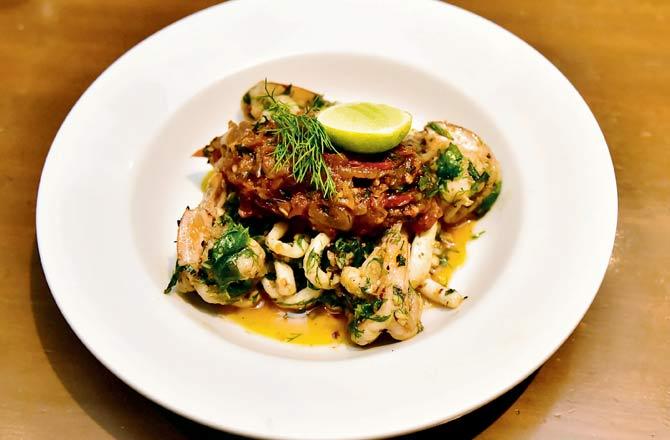 Suman to Urooj: So, you never thought of doing comedy?
Urooj: Actually, in college, I did seriously consider it. Throughout the third year, Sumaira and I would psyche each other up and we'd be like, 'We have to do this. We have to go to an open mic. We're so hilarious.' We would keep writing notes at the back of our books and pass them around. Everyone would be like, 'Oh you guys are so funny.' So, we thought what do we do with this? And finally, we did something with it. I wouldn't have had the guts to do this without her, though.
Shayan: It sounds daunting. People ask me sometimes if I want to do stand-up because I write funny things, but to me, it's a completely different ball game. We study things a lot behind the scenes. What's going to make people laugh, at what point of the video are most people dropping off, and a lot of research and analytics goes into it even though we make it appear off the cuff. So, that I think is a big difference [between stand-up and video production] and I feel like I might just embarrass myself.
Urooj to Shayan: I think what you're scared of is the humiliation. But the thing is, in the first six months you will bomb because you're learning to be on stage. And once that happens you're invincible because you feel like you've done badly in every room. After that, you become confident because you're not scared of doing badly anymore.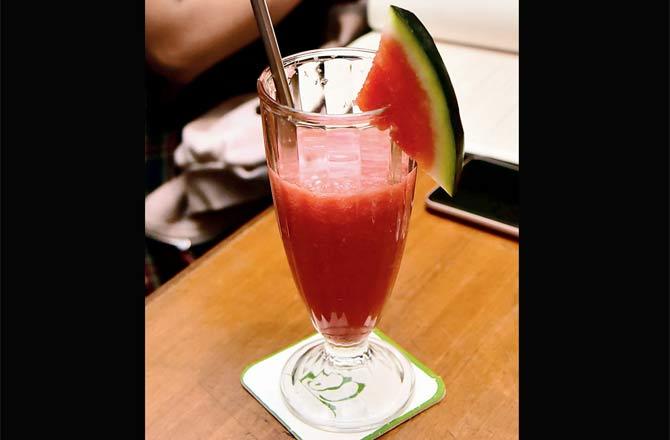 Fresh watermelon juice, pesto grilled chicken with fresh mozzarella pizza, smoked prawns and calamari ajillo with salsa tapenade and Naga chilli spiced crispy fried chicken burger arrive.
Shayan: Oh, that smells so good. I wish I could have some.
Urooj: I really like these prawns.
Suman: Are you guys foodies?
Shayan: Umm, I eat a lot of food...
Urooj: Same, but I will also eat anything that's in front of me. We'd call ourselves gluttons and not foodies because we don't discriminate. I think sometimes I eat garbage to spite people who eat healthy and I realise I am making their point for them.
Shayan: I am allergic to a bunch of things. Crustaceans, alcohol...but I have eaten bananas with schezwan sauce and I don't know why. I eat a lot of trash and my body does not like me for it, but somehow I am not allergic to bull@%#t.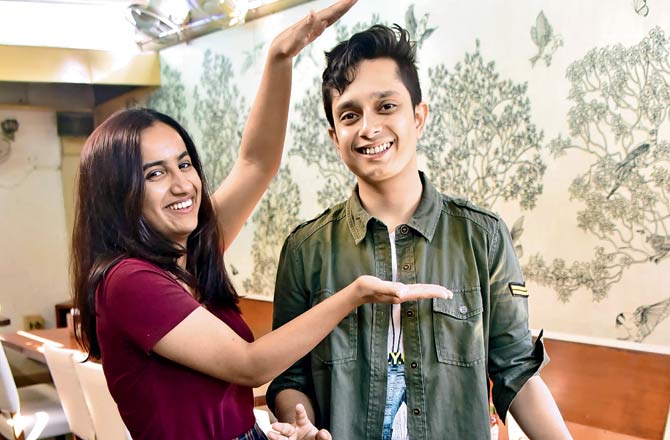 Shayan Roy and Urooj Ashfaq goof around at Woodside Inn, Andheri. Pics/Shadab Khan
Suman: What do you guys have to say about baby boomers trashing millennials and their culture?
Urooj: You know, there's this concept about in-group and out-group? And I think that's how people view each other when it comes to religion and caste as well. It's a case of distinction. If you're from an older generation you belong to the out-group, but we are in the group. It's very human to resent whatever you're not a part of, or what you don't get. But also, I don't get why they are so surprised. We are obviously going to evolve and we can't be stuck riding Maruti 800 for the rest of our lives. And even though my parents have never used the 'your generation' thing on me, if someone did I'd tell them that our generation is a lot more free, independent and accepting.
Shayan: I think this will continue. I see teenagers today and I am surprised, too.
Quick takes
Your favourite word from the millenial lexicon?
Urooj: Snacc. It's snack but with a C.
Shayan: Flex, which means to show off.
What do you eat when the stress is too much?
Urooj: Nutella.
Shayan: Either super spicy or super sweet stuff. I eat a lot of kaju barfi when I
am stressed.
Bombay for you in one word
Urooj: Safety.
Shayan: Vivid.
Catch up on all the latest Mumbai news, crime news, current affairs, and also a complete guide on Mumbai from food to things to do and events across the city here. Also download the new mid-day Android and iOS apps to get latest updates
"Exciting news! Mid-day is now on WhatsApp Channels

Subscribe today by clicking the link and stay updated with the latest news!"
Click here!