Food blogger Perzen Patel will lead a walk trailing Parsi snacks in the Grant Road neighbourhood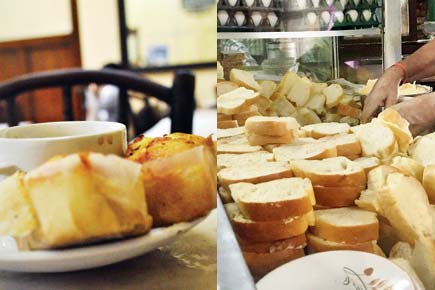 B Merwan
Any portrait of Mumbai is incomplete without a picture of the Parsi community, who have from the very inception of the city been a prominent influence on its culture. And when talking of culture, how can food be left behind? Be it the Dhansak or the Parsi Chicken Pattice or Salli Boti, Mumbaikars and out-of-towners will swear by it.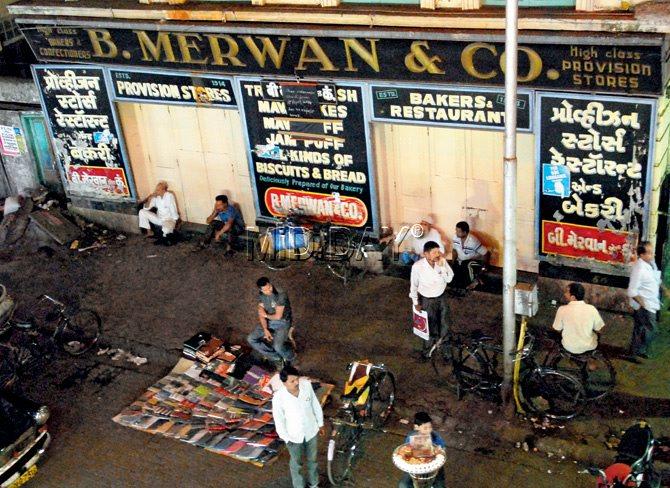 B Merwan, the century old Parsi eatery, at Grant Road. Pics/Sayed Sameer Abedi 
It is in pursuit of these culinary delights that Perzen Patel, a Parsi food blogger who now has her own Parsi food catering service, will take those who sign up for the Parsi Snack Trail. She would be following the aroma of the delicacies from the eateries around Grant Road and the stories they tell about the community and its history, and also some well kept secrets like places where the Parsis buy their traditional snacks, which are not available in most Parsi restaurants in the city. Patel says that the journey will begin from Sethna Agiary, which is a fire temple of the community on Grant Road. "At the temple, we will start with the story of the community — how they arrived here escaping persecution in Persia and then settled in different part of the country," she informs. In this narrative, Patel will also point at how the culinary preferences of the community were also influenced by settling in India.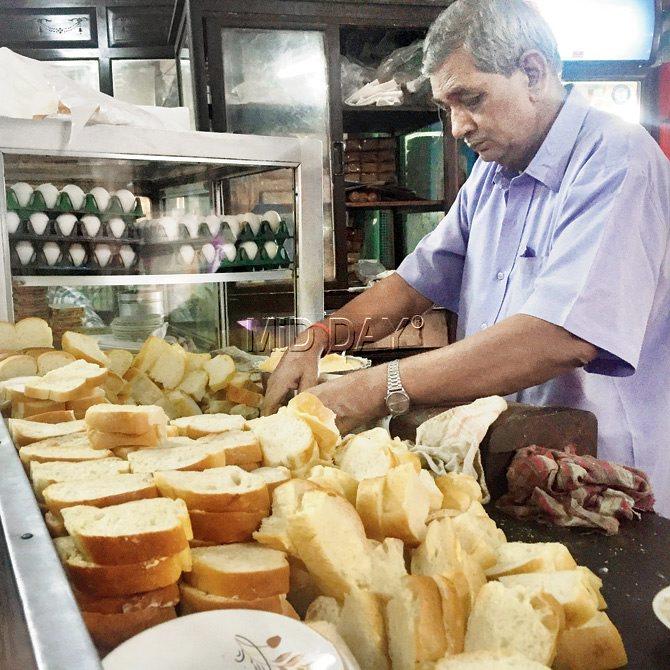 Bun Maska at B Merwan
Melting pot
"We talk about how Parsi food has evolved over the years, key spices used in our food as well as how one can recreate Parsi flavours in their home. Woven along with all of this are a lot of stories about my childhood spent in Grant Road eating from all the places that the snack trail covers," she informs.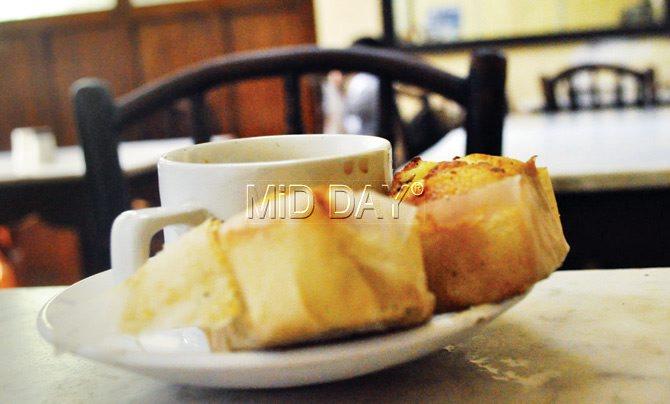 Tea and snacks at B Merwan. File Pic
She also elaborates how the cuisine has transformed in India. "There are significant influences on the Parsi cuisine in India. If you consider dishes like Patra ni Machhi and Salli Boti, they have a lot of sweet and sour, which is chiefly because of the influence of the Gujarati cuisine. In fact, the presence of fish in the Parsi cuisine is a result of being in India as we know that Iran is a landlocked country and has no fish," she explains.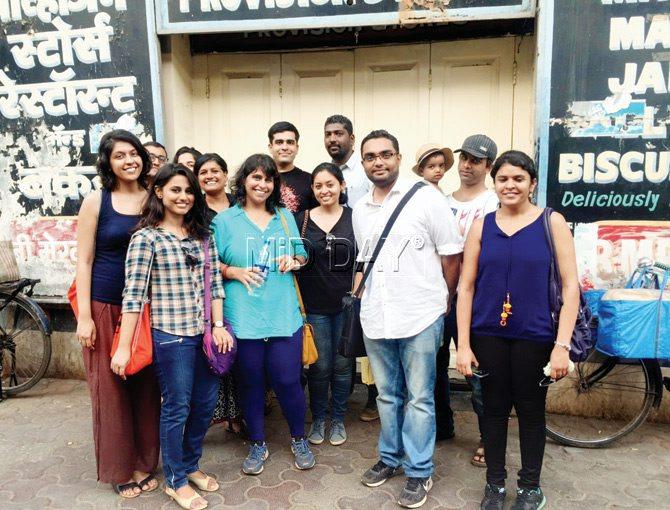 A group from an earlier Parsi snack trail with (in green) Perzen Patel
She adds that the British, too, had a major role to play in defining their cuisine. "The abundance of baked dishes and the importance of the accompaniments of tea like Bun Maska tells us about that," she says.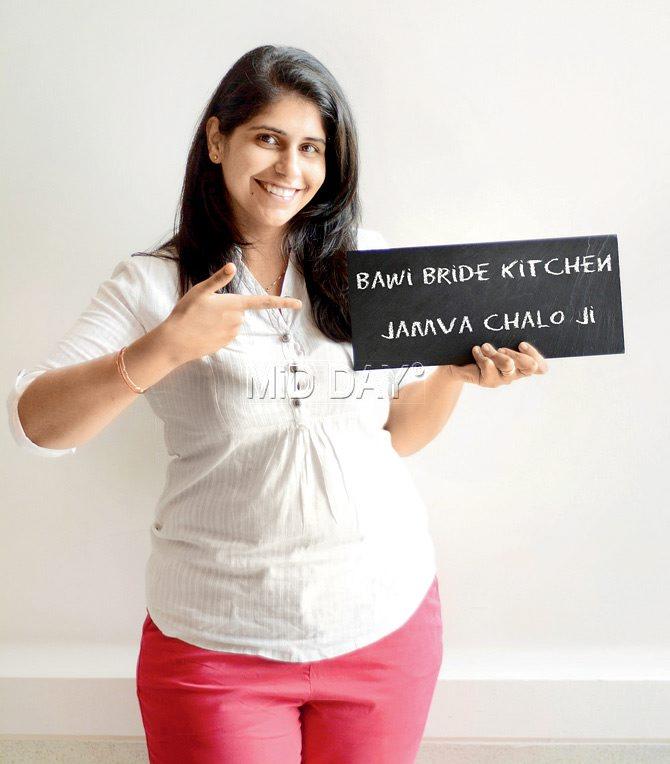 Perzen Patel
Those participating in the 1.5 km walk will gather at Bhatia Hospital in Grant Road area and end their exploration at B Merwan right outside Grant Road station. "It will include the 100-year old bakery, B Merwan as well as a small Parsi-run eatery that, according to Patel, serves the best Chicken Pattice in Mumbai. "We also stop at a 50-year-old street vendor and an iconic Parsi spice store for those who want to recreate a bit of the magic at home as well."
Rahul Patil, the founder of Wander Foodie, who is conducting the walk, informs that the walk started in March and the response till now has been great with participants sharing their own food stories. "Our objective is to explore regional cuisines along with their history and background, so as to better understand their food cultures. In Mumbai we will also organise a Sindhi and East Indian food walk," he signs off.