Hailing from a family of master chefs, Abdul Qureshi's Lucknawi fare - on offer at Powai - is an example of ancient wisdom in Instagrammable avatar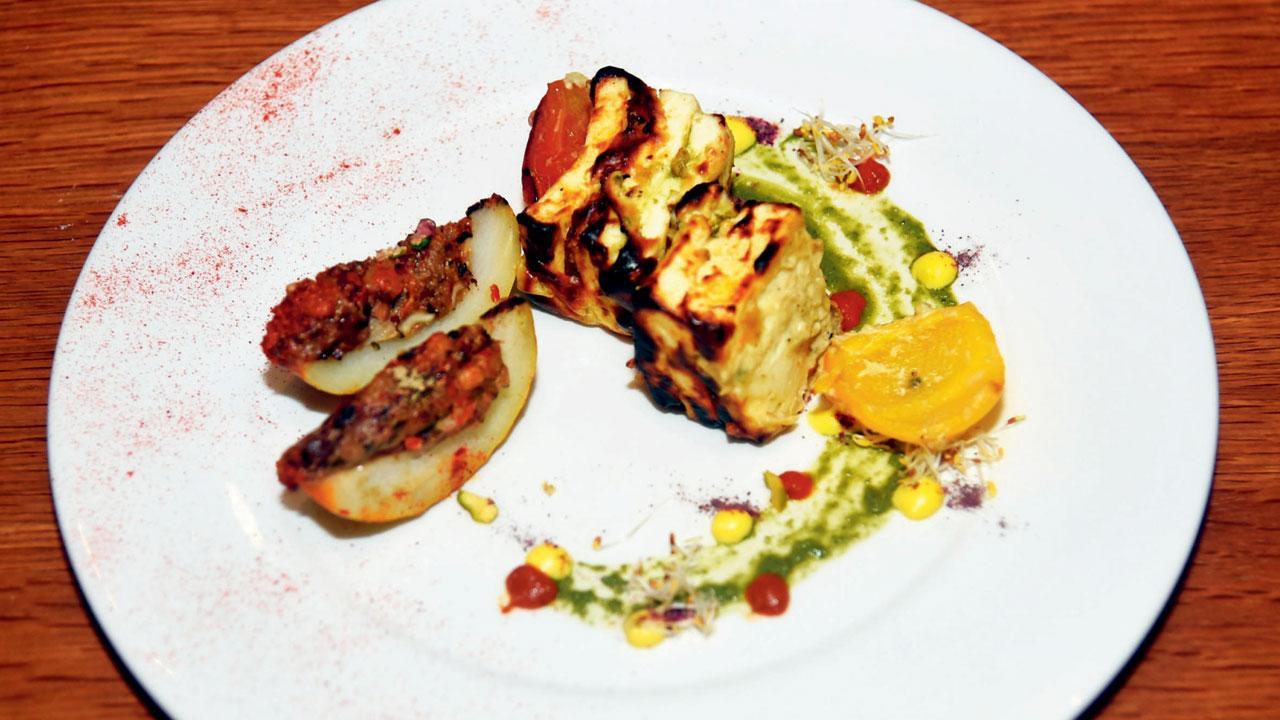 Tandoori amrood with tiranga paneer
As a Qureshi - a family name synonymous with Awadhi cuisine in not just the gullies of Lucknow, but also across India since the British rule - chef Abdul Salam Qureshi was initiated into the kitchen quite early.

Galawat ke kebab and ulta tawa ka paratha
ADVERTISEMENT
"In those days, the master chef or ustaad wouldn't allow freshers to touch even the spoon, but I was adamant on learning. So, I'd skip school from the age of nine or 10 to wander into the kitchen, no matter how much ustaad - his uncle and Padma Shri, chef Imtiaz Qureshi - reprimanded me," reminisces 69-year-old Qureshi, who has since reigned over five-star kitchens for over 40 years, creating gastronomic, almost cult-like havens, including Bukhara and Masala Art in New Delhi, and Baghicha in Mumbai. And now, armed with his bag of masalas, he is dishing out Awadhi delicacies for The Lucknow Chronicles festival at Powai's Renaissance Mumbai Convention Centre Hotel.

Sewai ka muzafar
Executive chef Gautam Mehrishi had been toying with this idea to begin the year on a positive note. "And what better place than Lucknow? The city is known for its meethi zubaan and royal food. Chef Qureshi's name was the first that popped up, as he is a legend. I remember telling him that I don't want the five-star touch; I need the authentic taste of Lucknow, and he said, 'That's what my hands are for!'" jokes Mehrishi, whose association with Qureshi dates back to their Taj Palace days in New Delhi.

Gajar aur sev ka kheer
And indeed, it is the hands, and their special blend of masalas that contribute to the genius of the Qureshis, the Lucknow-based master chef shares. "My mama and ustaad, Imtiaz Qureshi, learnt his culinary lessons from the late Haji Ishaq Qureshi. Ustaad was the one who opened up our flavours to the five-stars," explains Qureshi, who has banked on their ancient wisdom and added his own modern tweaks to reinvent the cuisine of Nawab Wajid Ali Shah. "The presentation is new, for the 'Instagram generation', but at its heart, are the same desi techniques."