Cuffe Parade's Trattoria is back in a revamped avatar. Here's a look at what's on offer, as loyalists debate over the old versus new vibe of the eatery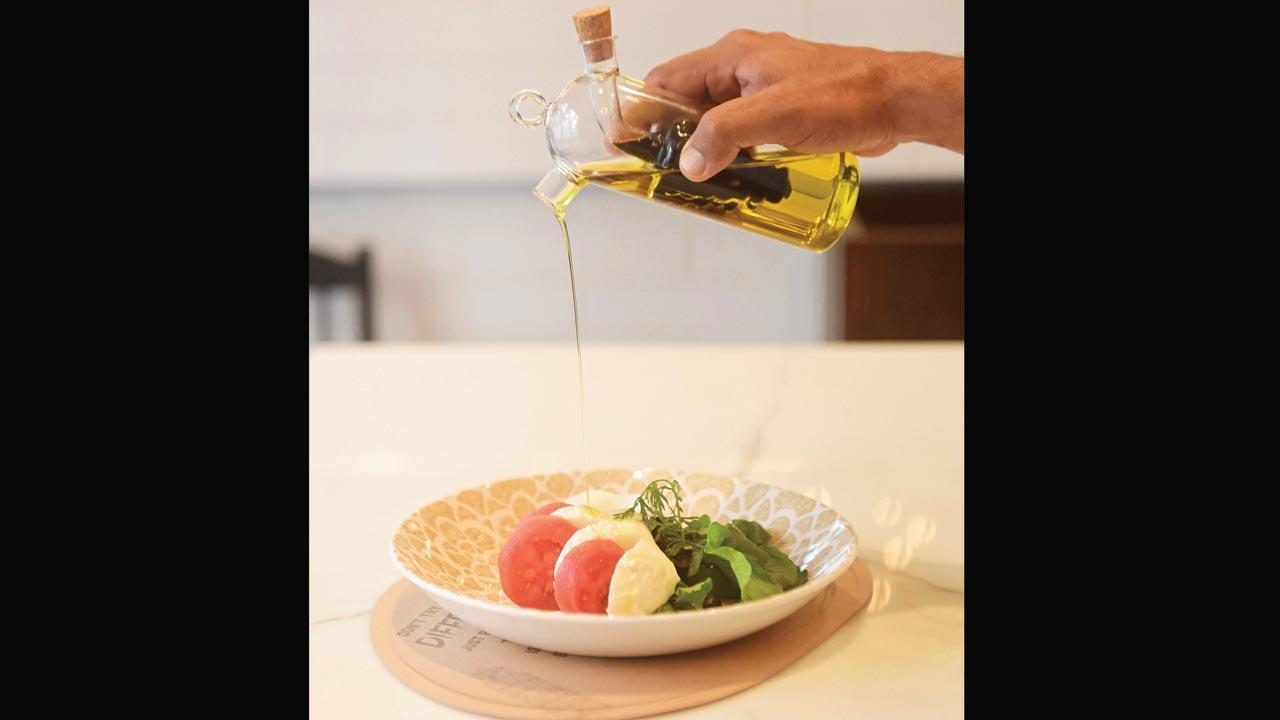 Caprese
Like fine wine, some places age well with time. Take for instance, Cuffe Parade's iconic Italian address, Trattoria. With a legacy dating back to the opening of its home, President, Mumbai-IHCL SeleQtions, in 1973, Tratts  (as it's affectionately called by loyalists), in its first avatar, was Cafe Au Lait, which shouldered the responsibility of introducing authentic Italian fare to the city. Rebranded as Trattoria in 1981, the restaurant has since remained the go-to for buono Italian food, holding its fort in an ever-changing city for over 40 years. And to remain relevant in the new normal, Tratts is back in an all-new avatar.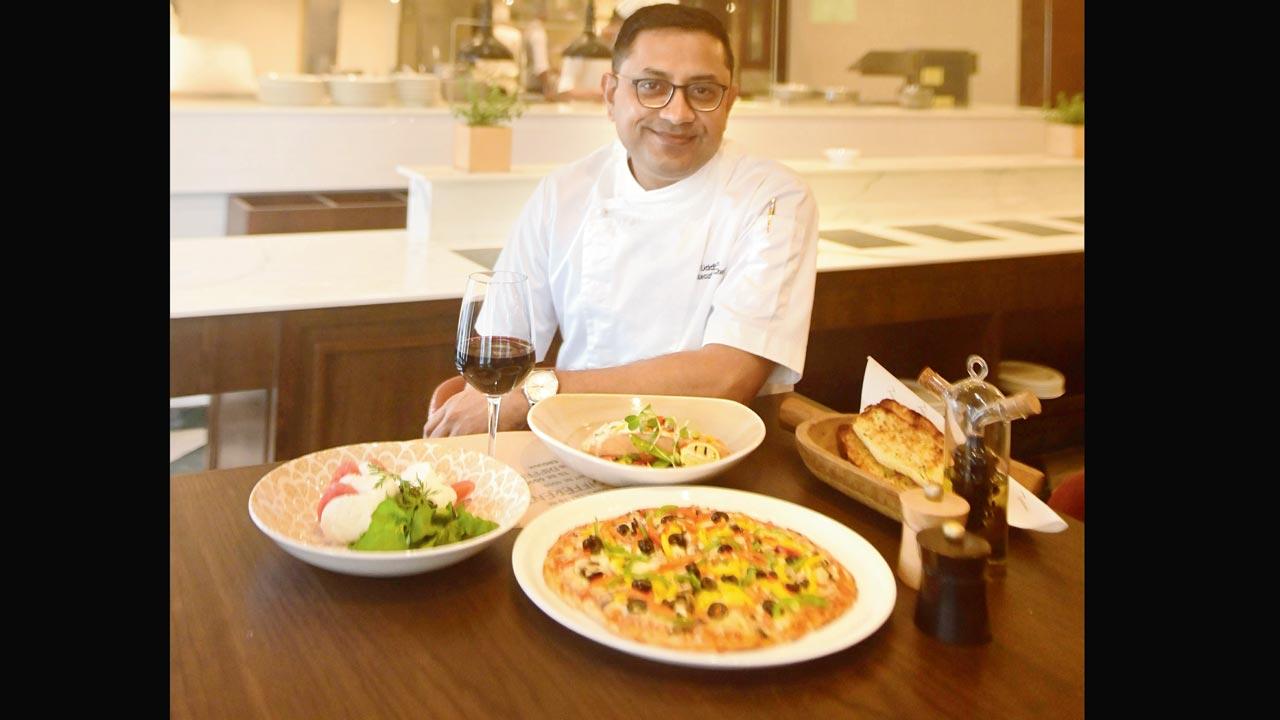 Chef Uddipan Chakravarthy
Author Shobhaa De, a self-confessed Tratts loyalist, recalls that her "second home" was like a Tuscan pizzeria back in the day. Done up by interior designer Elizabeth Kerkar, it had a warm, informal feel, she muses. "Till then, Italian food was not really all that popular, so the idea of an attractive, large restaurant featuring more than just pizzas and pasta was cheered on, especially by South Mumbai walas like myself," she notes. Another SoBo-ite, restaurateur Gauri Devidayal, too, remembers trotting to Tratts for every birthday. "All big family celebrations were at Tratts, so we were fans. It was a different place then, with an old-school vibe." It was this charm, along with chequered tablecloths, hand-painted ceramic plates dotting the walls, and the allure of stimulating cups of coffee to cure hangovers that drew in culinary chronicler Kunal Vijayakar. "As it also functioned as a 24-hour coffee shop, Cyrus [Broacha] and I have spent so many nights there after getting hammered," he chuckles.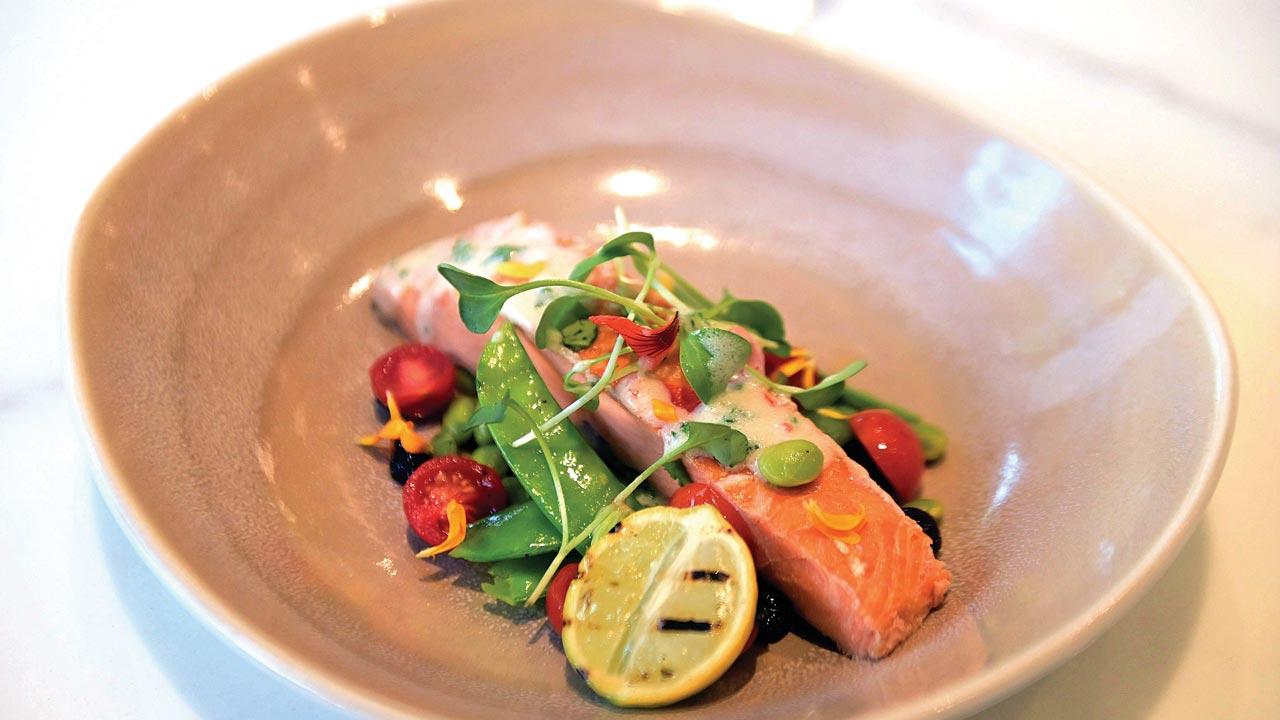 Salmon affumicato
Classical comfort
Well, the chequered tablecloths are long gone, much to Vijayakar's disappointment — "What's a trattoria [meaning small Italian restaurant] without them?" he asks — but the comfort has been dialled up. In its new avatar, Tratts offers a blend of classical and cosy, points out general manager Melvyn Saldanha. Think cosy couches and armchairs in Italian florals, ambient lighting, and an Instagrammable ambience that compels you to soak in the moment. "The pandemic gave us time to reinvent ourselves," shares Saldanha, adding, "We've created a look and feel similar to classic Italian bistros, based on feedback from our regulars."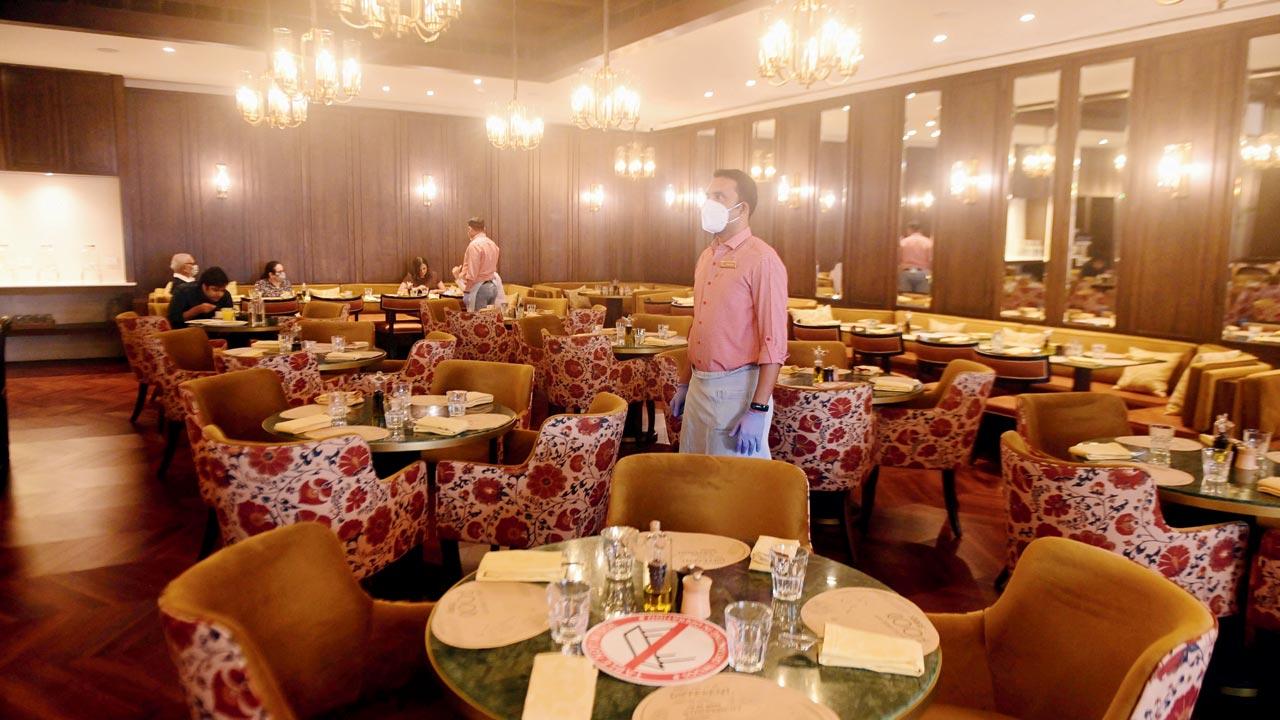 The revamped interiors of Trattoria. Pics/Bipin Kokate
Slice of Italy
Although she didn't quite take to the business-like look that Tratts sported for some time, De has found herself going back time and again for the seafood pizza, wild mushroom pasta, biscotti and cappuccino. "I had my favourite table. I also remember several birthday parties and anniversaries celebrated there, thanks to the attentive, friendly staff. [Former] Chef Ananda Solomon would pop by to say hello, and it would turn into an impromptu party," she reminisces. Tratt's iconic pizzas also feature in Vijayakar's memories, along with their expansive breakfast buffets. "The buffets had pancakes, waffles, cold cuts and the works. Even during the lockdown, I ordered pizzas from there," he adds.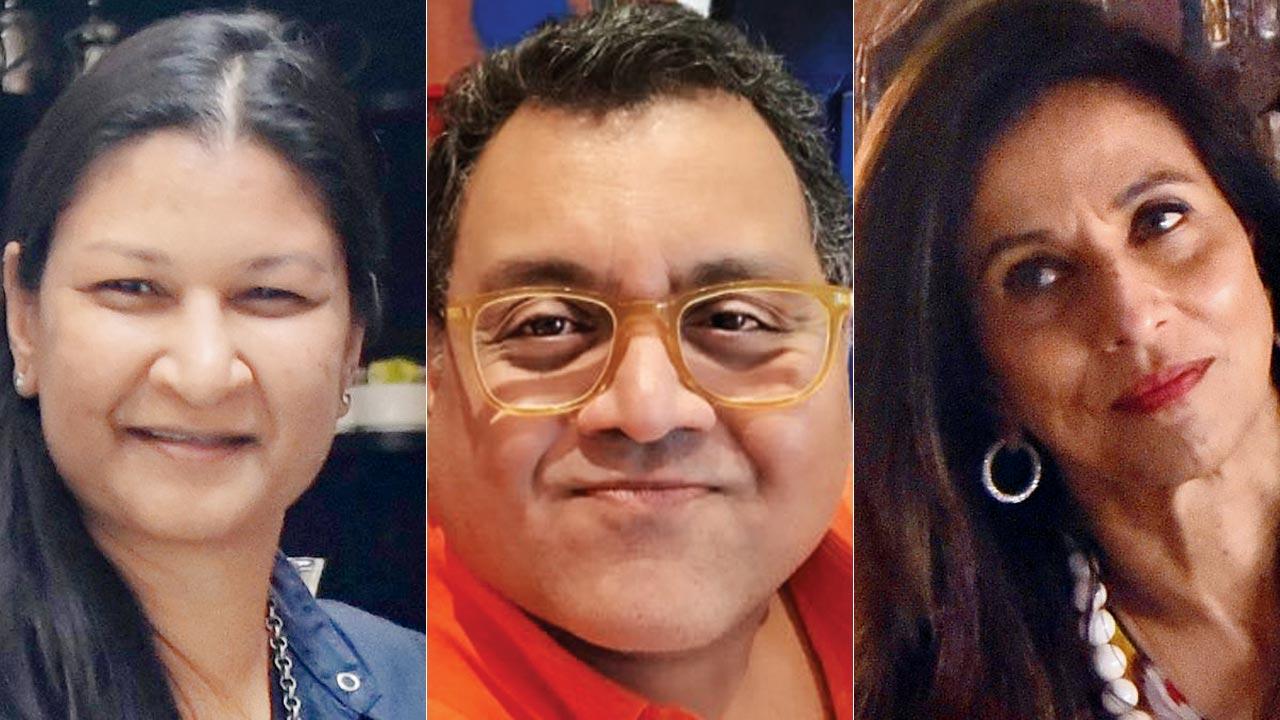 Gauri Devidayal, Kunal Vijayakar and Shobhaa De
With a menu spanning these old favourites and new offerings, executive chef Uddipan Chakravarthy assures us that the reimagined Tratts has something for all. If you're looking for a bowl of comfort, there's stracciatella, a chicken egg drop soup, while the salad and anti-pasti section features additions including avocado cruda, and olive-poached smoked salmon. Roasted Sicilian duck breast, Piedmont pounded stew, maple-glazed roast leg of chicken are some highlights from the mains. Of course, there are the pizzas — lamb Bolognese, assorted seafood, mushroom, black olives and bell peppers to name a few. The desserts are a decadent spread of millennial pull-me-up cakes, their signature tiramisu, and Tratts nostalgia layered chocolate mousse. "Our forte is authentic Italian cuisine and so we try to maintain that, even when we're changing the menu. We've played around with plating and added twists with the accompaniments," explains Chakravarthy.
Food for thought
Tratts has undergone several revamps to roll with the times. Some worked, some didn't, but the restaurant stood the test of time. The recipe to stay relevant is to modernise, but not change the ethos, says Vijayakar: "I felt that Tratts had lost some of its charm. But I look forward to going there now." De tells us the youth, too, has taken to Tratts as it represents a certain era. "There's nothing hectic about Tratts. The Library Bar next door was a favourite. It's time to revive that old vibe there, with live music and dancing," she suggests. 
Anybody listening?
At President, Mumbai - IHCL SeleQtions 90, Cuffe Parade. 
Time 7 am to 10.30 pm 
Call 66650808