Siddharth Pithani was questioned by the CBI and ED but when NCB started investigating the matter and sent summons to him thrice, he had not responded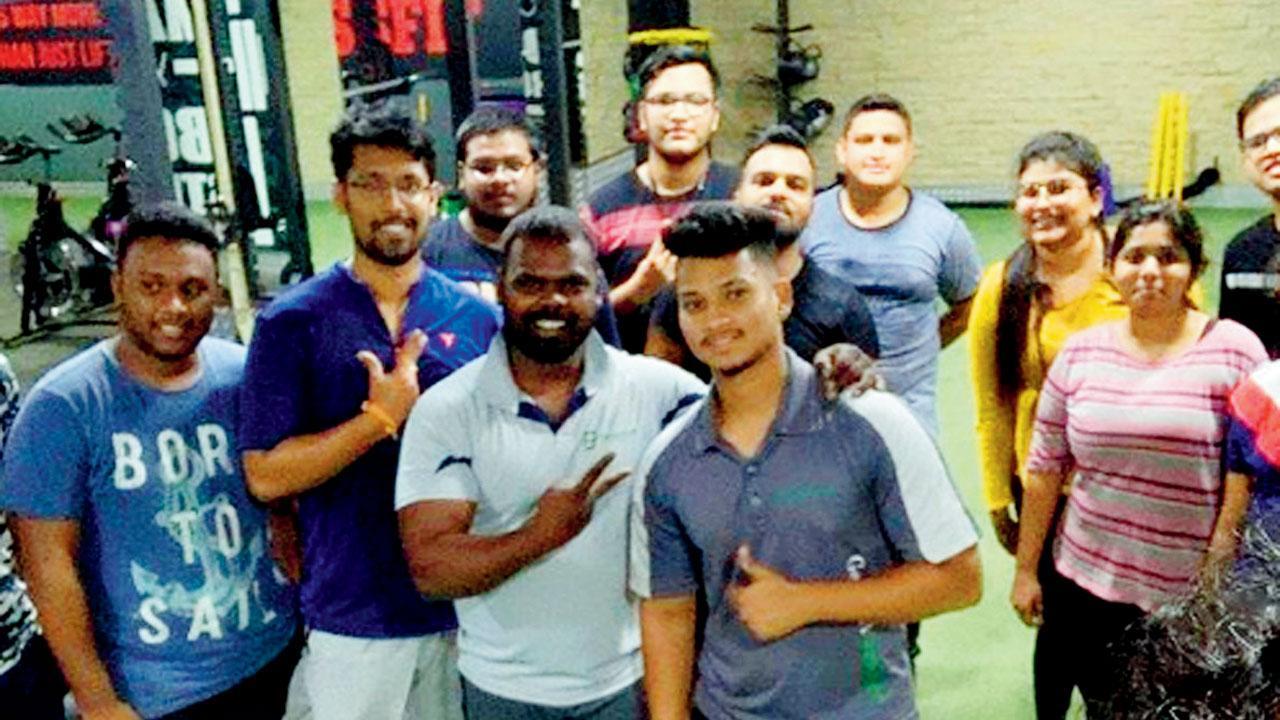 The picture that Siddharth Pithani posted on Instagram
It was an Instagram post that landed Siddharth Pithani, Sushant Singh Rajput's roommate, in the Narcotics Control Bureau's (NCB) net. He was arrested last Thursday in connection with the drug case related to the actor's death, in Hyderabad. The NCB had been looking for him since August 2020.
Pithani, who was present in the house when Rajput allegedly committed suicide, had disappeared from Mumbai and eventually deleted his account from the social networking site. However, in the month of April Pithani resurfaced with his new insta account @pithanisiddharth that the NCB immediately tracked.
NCB sources claimed that Pithani had been avoiding its inquiry since August 26, 2020. While the CBI is investigating the death of Rajput, the Enforcement Directorate (ED) is investigating the financial aspects in this case. The ED wrote a letter to NCB informing it that drugs were being supplied to Rajput. ED seized the mobiles of people related to Rajput and their WhatsApp chats were probed. The ED retrieved deleted WhatsApp messages from Rajput's girlfriend Rhea Chakraborty's phone, that allegedly indicated signs of a banned drugs deal.
Also Read: Sushant Singh Rajput case: NCB traces Siddharth Pithani to Hyderabad, arrests him
The NCB has registered a case against Chakraborty, her brother Showik, talent manager Jaya Saha, Rajput's former manager Shruti Modi and one Gaurav Arya under sections 20, 22, 27 and 29 of the Narcotic Drugs and Pyschotropic Substances (NDPS) Act. 
Pithani was close to Rajput and was the first in his room after his death. Pithani was questioned by CBI and ED but when NCB started investigating the matter and sent summons to him thrice, he did not respond. The NCB found that Pithani had also bought and consumed drugs and had brought them for Rajput. NCB had Pithani's Mumbai address but he was not found there.
Tracing Pithani
The NCB had been trying to locate Pitani for six to seven months had also launched a search for him digitally. In the month of April, the NCB came across Pithani's Instagram account, in which he posted a picture saying Pizza power #foodandfitness @fitnessturfasraonagar. 
Pithani also posted a picture of his engagement on Instagram. An NCB team reached Hyderabad and went to the gym that Pithani had tagged, but he did not turn up.
NCB officials then took the address of his house from the gym. Zonal director Sameer Wankhede of NCB Mumbai told mid-day, "Even after receiving summons, Siddharth Pithani did not respond. We were constantly tracking him. We had resorted to all digital platforms to arrest him."
The NCB has so far arrested 34 people in the Sushant Singh Rajput drugs case. So far nine people have got bail in the case. The NCB Mumbai has appealed to the court to cancel the bail granted to Rhea Chakraborty.