As public outrage over the killing of jogger mounts, friends question why the police did not collect the accused man's blood samples on time?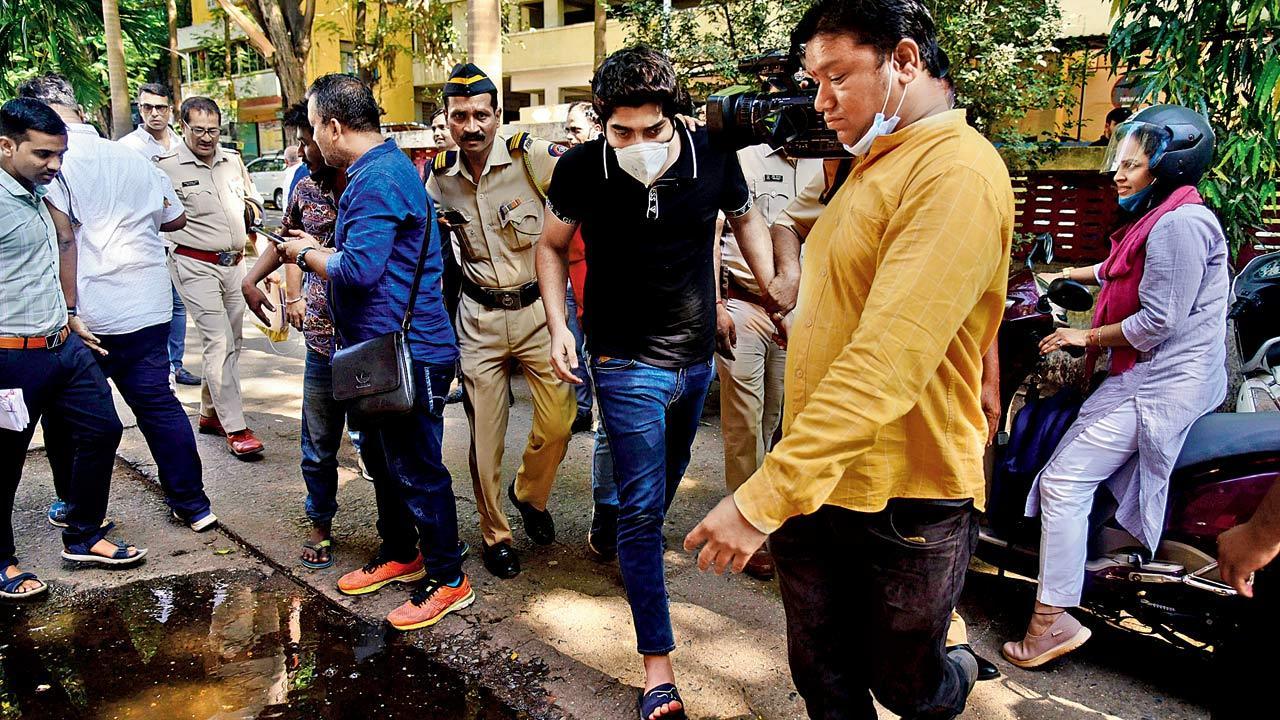 Accused Sumer Merchant is taken to Bhoiwada court, on Monday. Pic/Atul Kamble
Yet again, the Worli police have been accused of negligence in a road crash case. Friends of Rajlaxmi Ramkrishnan, who died after being hit by a speeding car while jogging on Sunday, have alleged that Worli cops were late by at least five hours in taking the 23-year-old accused for alcohol/narcotics test. The cops had faced similar allegations when a motorist knocked down seven people on the Bandra-Worli Sea link in October 2022.
There are many unanswered questions related to this case and we have put forth our concerns before the deputy commissioner of police," said Jigs Ashar, a friend of Rajlaxmi.
ADVERTISEMENT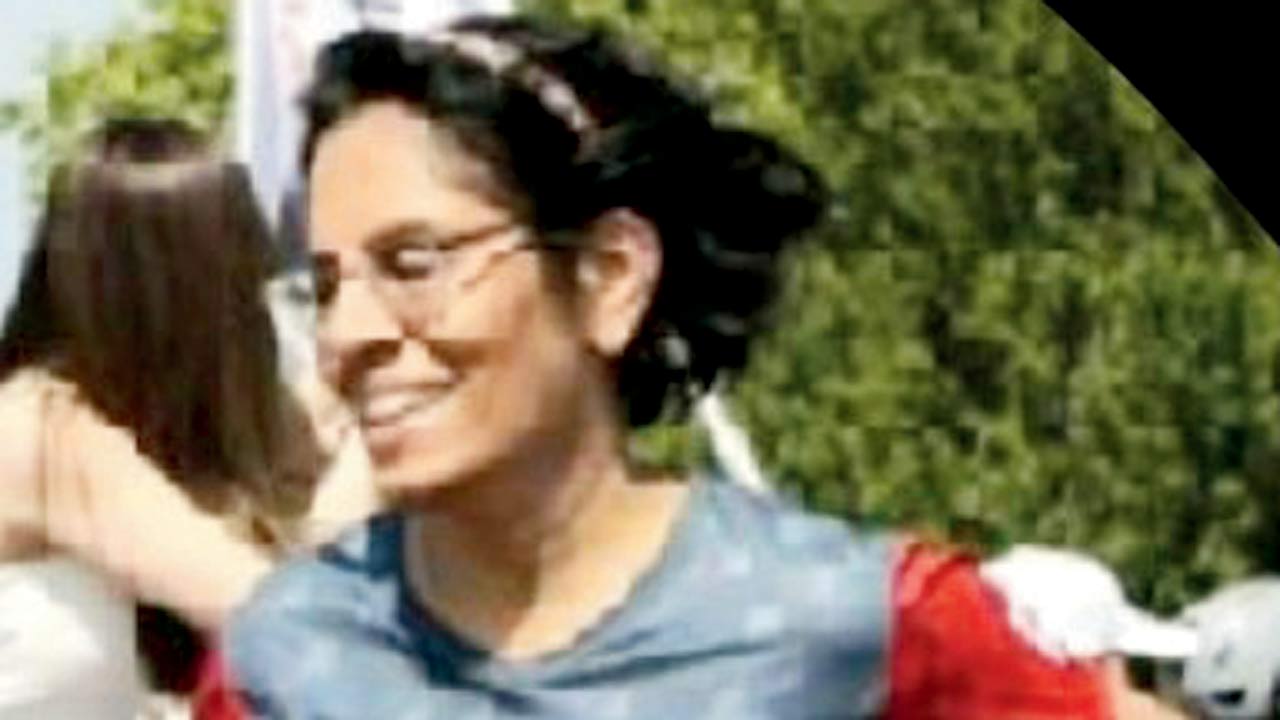 Rajlaxmi Ramkrishnan, the deceased
"One of the questions we raised was about the police's claim of no CCTV footage of the accident, which is strange because the road is a VIP route. Why are the cops claiming that there is no CCTV footage? It would ascertain the speed of the car being driven by the accused and show what really transpired that fateful day. Also, at what time were his blood and urine samples taken? As the accused was arrested before 7 am, the samples should have been taken latest by 8 am," Ashar, an author and a consultant with the World Bank, added.
Also Read: Everyone motorist must remember that speed kills
Ashish Chandak, another friend and a fellow runner, said, "Police do use breath analysers to find out whether a driver/rider is drunk or not. So why in this case they didn't use the breath analyser immediately to ascertain if the driver was drunk? Every police station has breath analysers."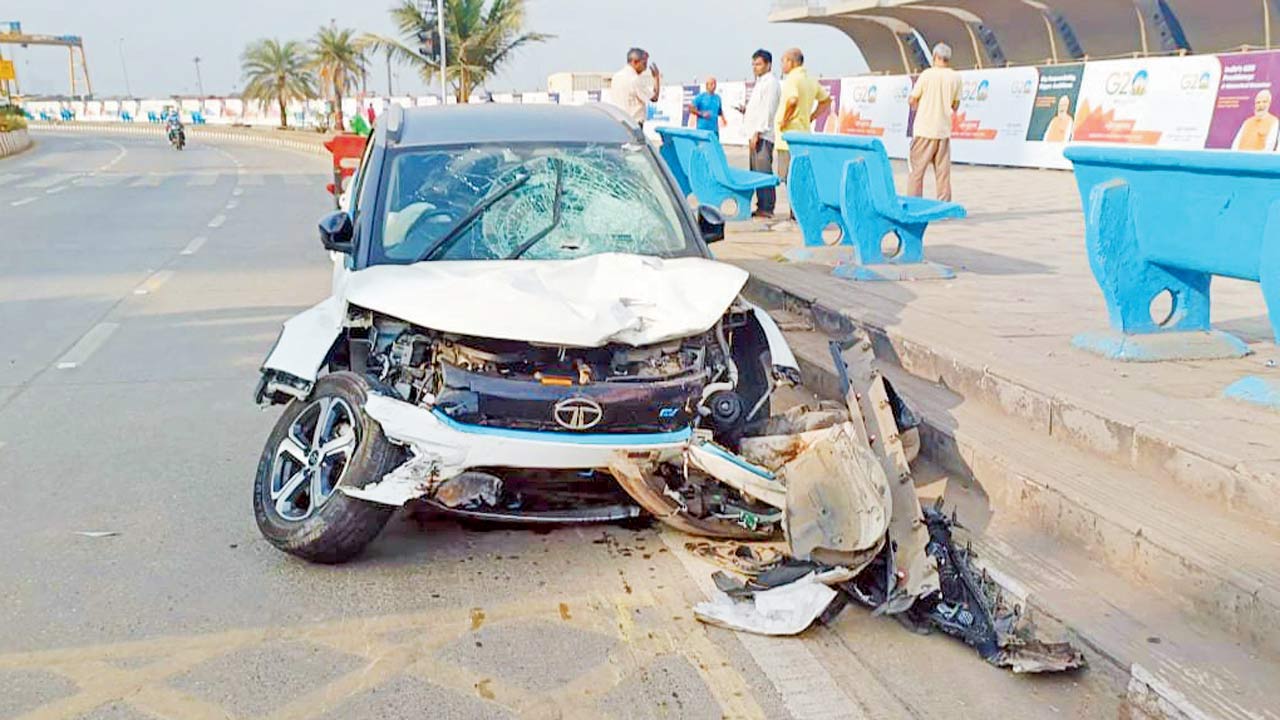 The vehicle of the accused after the accident, in Worli
"We are not levelling any allegations against the police, but these are the questions that need to be answered and investigators should focus on points we are raising," he added.
Test delayed?
Around 6.30 am on Sunday, Sumer Merchant, a resident of Tardeo, hit Rajlaxmi from behind, at Worli Sea Face. The woman had died on the spot. Others on their morning walk caught Sumer and handed him over to the Worli cops who arrived within a few minutes of the accident.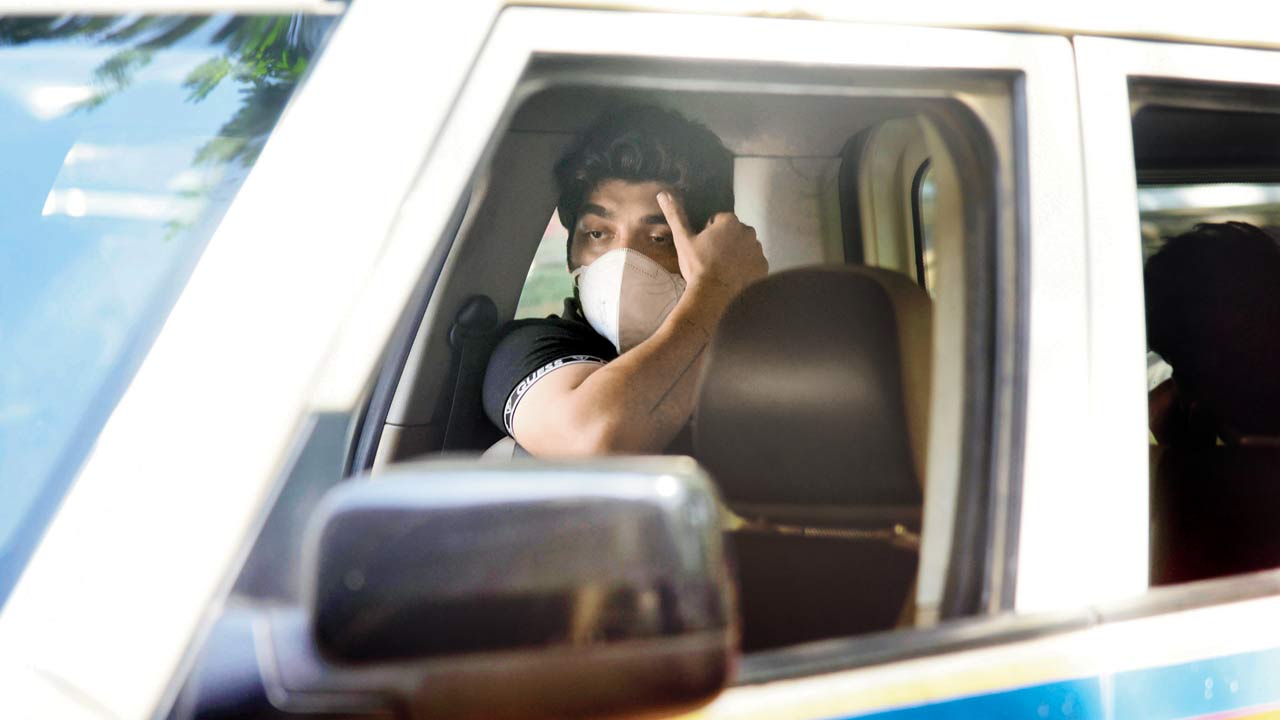 Accused Sumer Merchant in a police van. File pic/Atul Kamble
Police said that Sumer, who had partied all night and was on his way to Shivaji Park to drop her friend off, was speeding and could have been intoxicated. 
According to a police source, the accused was taken to JJ hospital for a medical test around 10 am—about four hours after the accident.
Senior Inspector Anil Koli refuted the allegations of a delay as baseless, and said, "He (the accused) was taken for a test in the morning itself." However, he refused to give the exact time, saying, "Once the report comes back, everyone will know about it". He also refused to speak on  queries about CCTV and breath analyser.
The Worli cops faced similar allegations when one Irfan Abdul Rahim Bilkiya rammed into seven people on the Bandra Worli Sea Link, killing five of them, on October 5, 2022. The accident happened around 2.30 am, but he was taken for medical tests at 4.30 pm, 14 hours later.
Sumer dozed off?
According to the statements of Sumer's friends, they mostly consumed vodka at the party at his place while his parents were away. However, Sumer hasn't disclosed what he had. His friends told the cops that Sumer wasn't drinking much.
Sumer and two of his friends were in the car when the accident happened. In his statement to the police, Sumer said he might have dozed off because he does not remember how the accident happened. "All of them had their seat belts on, and that's the reason why they sustained minor injuries. Sumer has bruises on his hand and face, while his friends have bruises on their neck due to friction from the seat belt," police said.
6.30am
Approximate time of the accident on March 19