Hours after this paper published startling details of police apathy in death of Thane executive, cops get going and claim to have zeroed in on the driver who killed the man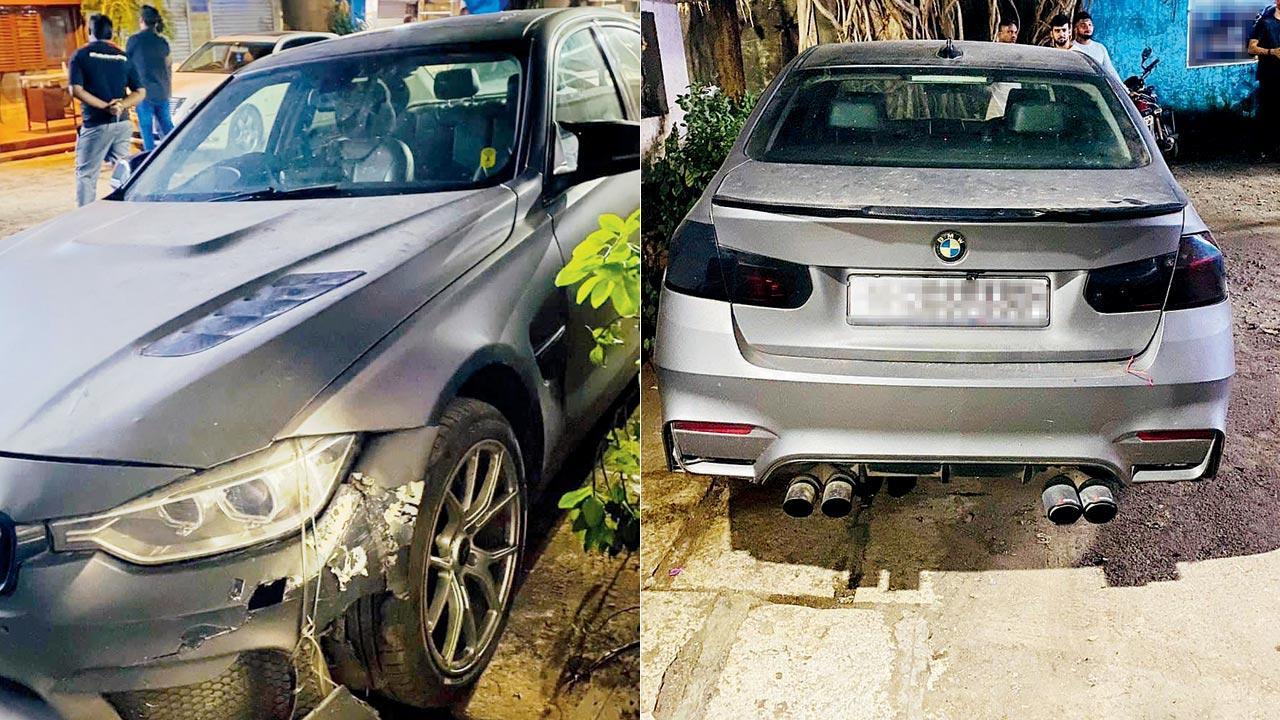 The BMW was brought to a garage for repairs on August 29, the day Bastian was killed; (left) the damaged fender of the BMW
Hours after mid-day published the image of a BMW car with damage to its fender and which looked similar to the vehicle that killed a Thane executive on the Western Express Highway in August, cops got going. Senior Mumbai police officers have pulled up Investigating Officer Vinod Chimada for not solving the case even after a month. Senior Inspector Narendra Shinde from Samata Nagar police station said, "Our investigation is on in full swing. We will give results soon." 
Following mid-day's report on September 28 highlighting that a BMW with a damaged fender was brought to a garage on August 29, the day of the accident, Chimada called the correspondent seeking details. He said, "I had travelled from the police station to the spot where Harry Bastian was killed, and further till Dahisar toll naka to look for CCTV footage. But I did not get any leads. Now, we are working on the case based on the information provided by you."
Also read: Is this the car that flung Thane executive to death?
"Had you shared the information with us before publishing the article, we would have arrested the suspect till now," he added. 
Chimada, who had earlier stressed that the car was a Skoda, said, "From the CCTV footage, it seemed like a Skoda car. But the photo of the car published in mid-day seems identical to the one in the footage, so now we think it is a BMW." 
"We are searching for the car and its driver. I hope we will arrest him soon," the cop added.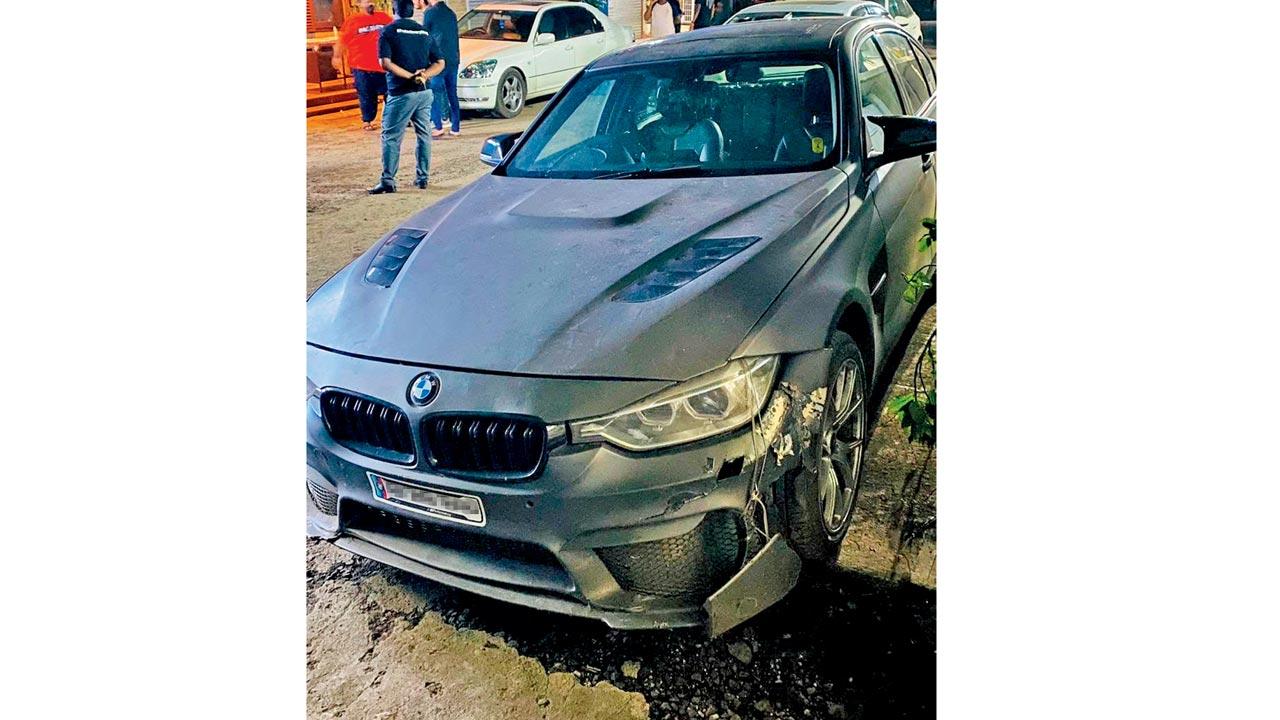 The BMW car with damages to its fender that was brought to a garage for repair, CCTV footage of the accident
Zonal Deputy Commissioner of Police Somnath Gharge said, "I will check the documents of the case soon and update you."
mid-day, meanwhile, has learnt that the suspected driver is a resident of Mira Road and also owns a house in Borivli. A source said, "The driver is a degree student at a Bandra college. He lives with his parents in Dubai and has recently arrived in Mumbai for exams. He is a rash driver and always gets slapped with fines for violating traffic rules."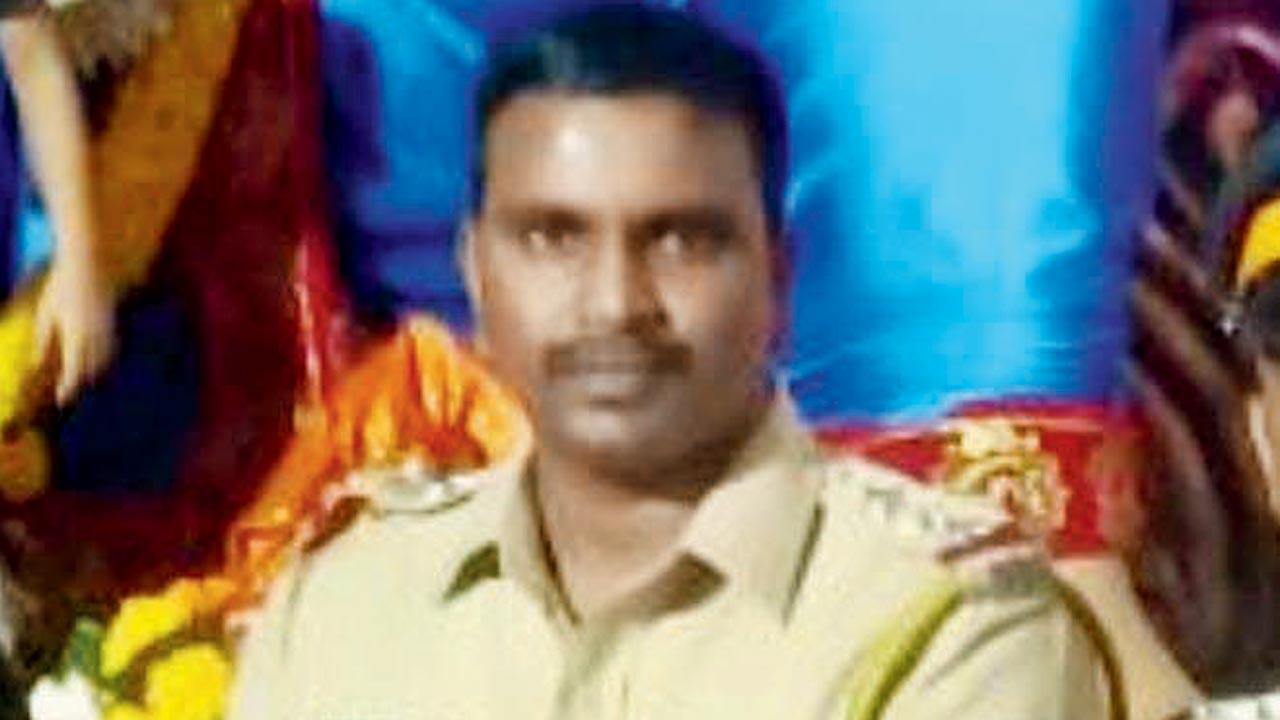 Vinod Chimada, investigating officer
A traffic police officer told mid-day, "The driver of the BMW has been issued more than 21 e-challans for speeding, not wearing seatbelt, jumping signals, parking in no parking zone, etc since 2017." He added that challans were also issued for using tinted glass and number plate that does not follow the code.  
mid-day has learnt that Bastian's family has been called to Samata Nagar police station on Wednesday evening. No arrest was made till the time of going to press.