Boy attacked classmate over an earlier quarrel; cops book him after video of assault goes viral; victim gets 19 stitches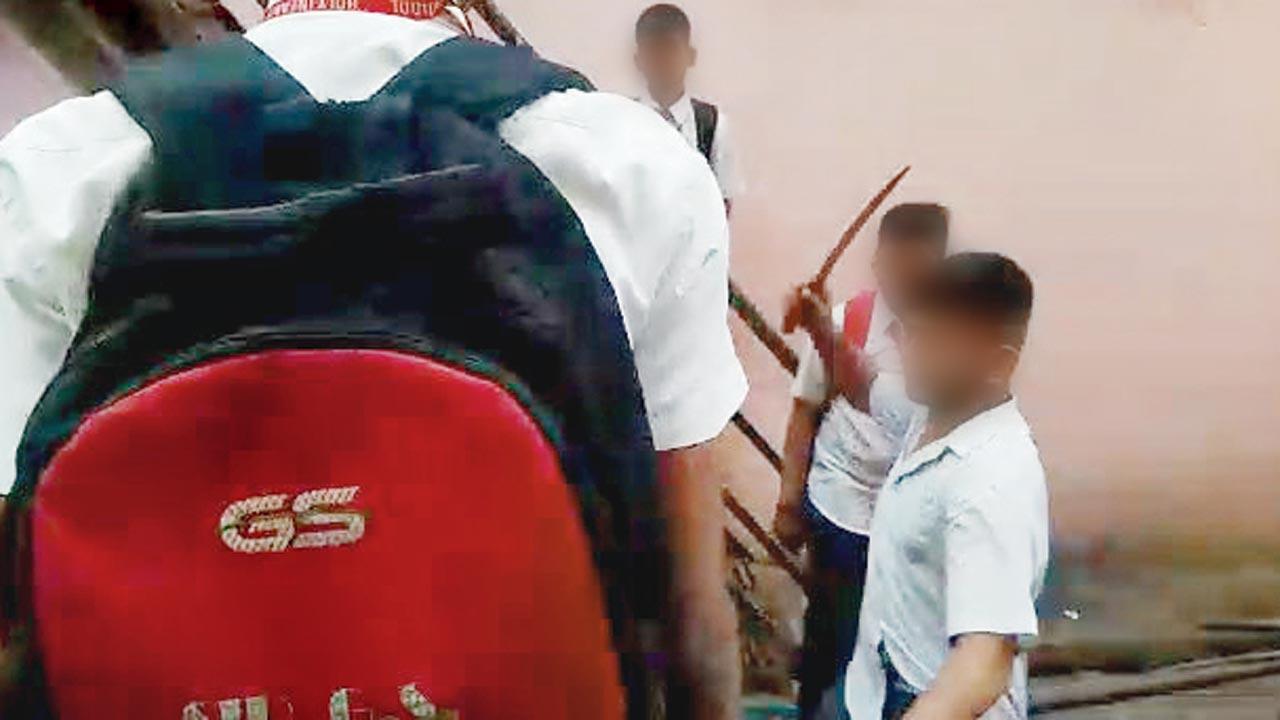 A screen shot of the viral video where the accused is seen with his knife
The Kandivli police on Thursday booked a 15-year-old student of Std X for allegedly injuring a classmate with a knife, outside their school on November 26. A video of the attack, which was filmed by a local resident, went viral on social media.
The victim, whose left hand was seriously injured, was admitted to Trident Hospital where he underwent surgery. After receiving 19 stitches, he was discharged on Wednesday.
Taking cognisance of the video, the Kandivli police registered a case under Section 326 (voluntarily causing grievous hurt by dangerous weapons or means) of the Indian Penal Code.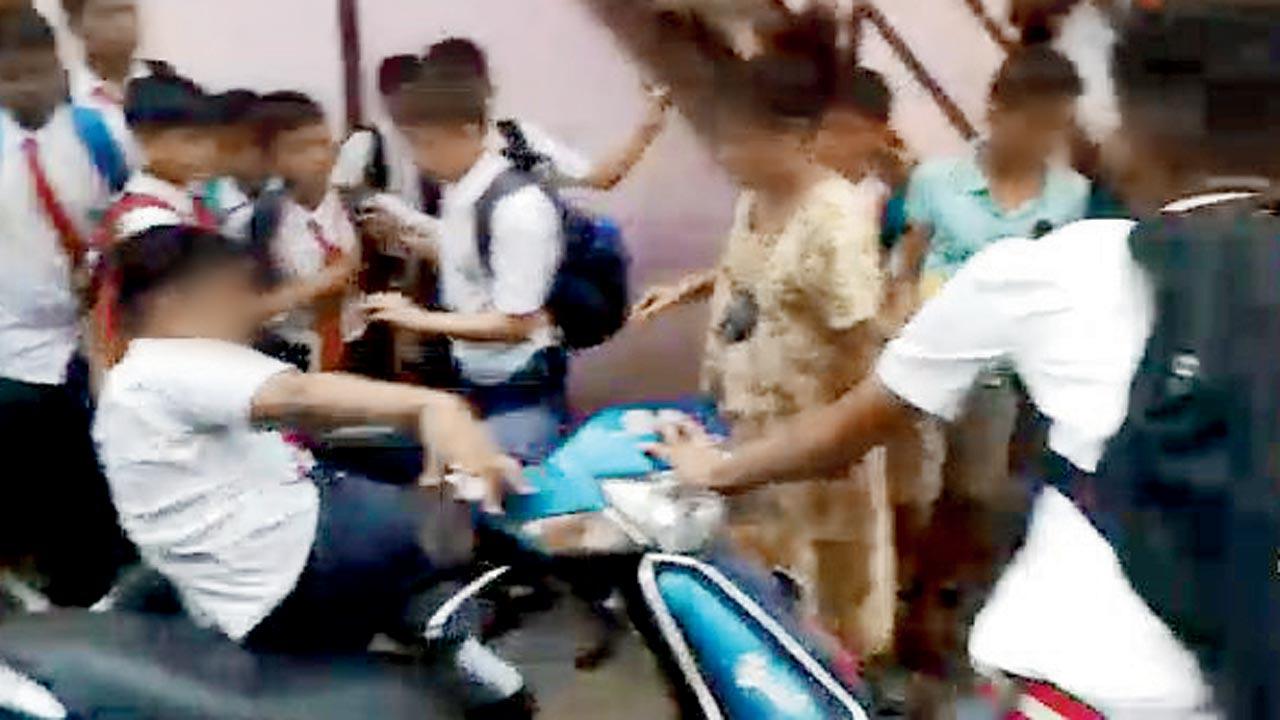 The victim (on the scooter) loses his balance after the attack
"The accused is absconding and we are searching for him. We have summoned his parents," said another officer.
According to police sources, the victim and the accused are enrolled in different divisions of a Kandivli West-based school. During the investigation, it was learnt that the duo had quarrelled over an issue a few days before the incident. The accused attacked the victim out of anger, said an officer.
Also read: Mumbai: Electric AC double-deckers to hit streets by January 14
In the video, dozens of students and locals can be seen watching the confrontation. The victim was seated on a scooter when the accused pulled out a knife and quickly slashed the former, causing him to lose his balance. 
The accused boy is then seeing fleeing with some students.
Dr Anil Yadav from Trident Hospital confirmed that the teen had received treatment at there. When this reporter spoke to the school's staff, he was told to come by on Monday as no authorised person was present to discuss the matter. Will Raj Thackeray`s MNS join hands with BJP ahead of BMC elections?