Fanaswadi NGO worker dies from burns after abusive partner of 25 years mounts brutal, pre-dawn attack on unsuspecting victim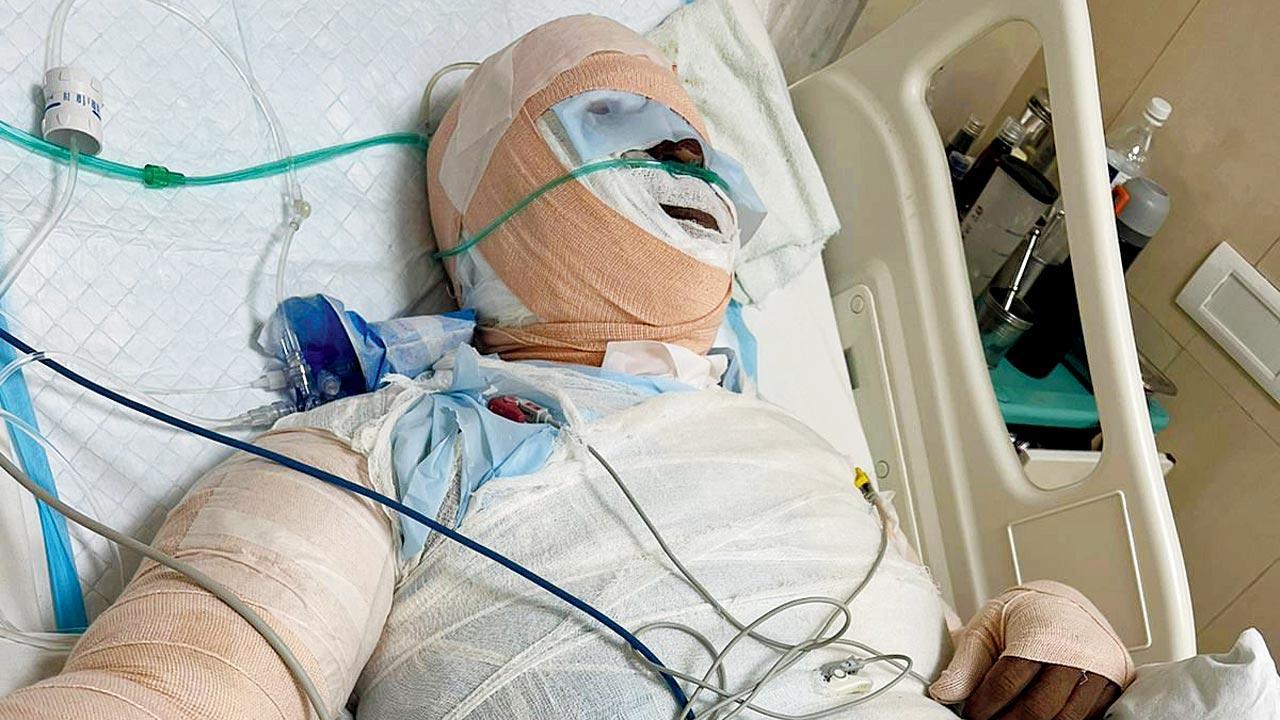 Geeta Ajit Virkar had sustained 50 per cent burns on her face, chest, back, both upper and lower limbs and buttocks
A 54-year-old social worker from Fanaswadi area of Kalbadevi on Monday succumbed to burns she sustained in an acid attack on January 13. The woman, Geeta Ajit Virkar, had sustained around 50 per cent burns after her partner, Mahesh Vishwanath Pujari, aged 62, poured sulphuric acid on her. Pujari, who has been arrested in the case, would allegedly fight with Virkar often when she refused to give him money for liquor and gambling.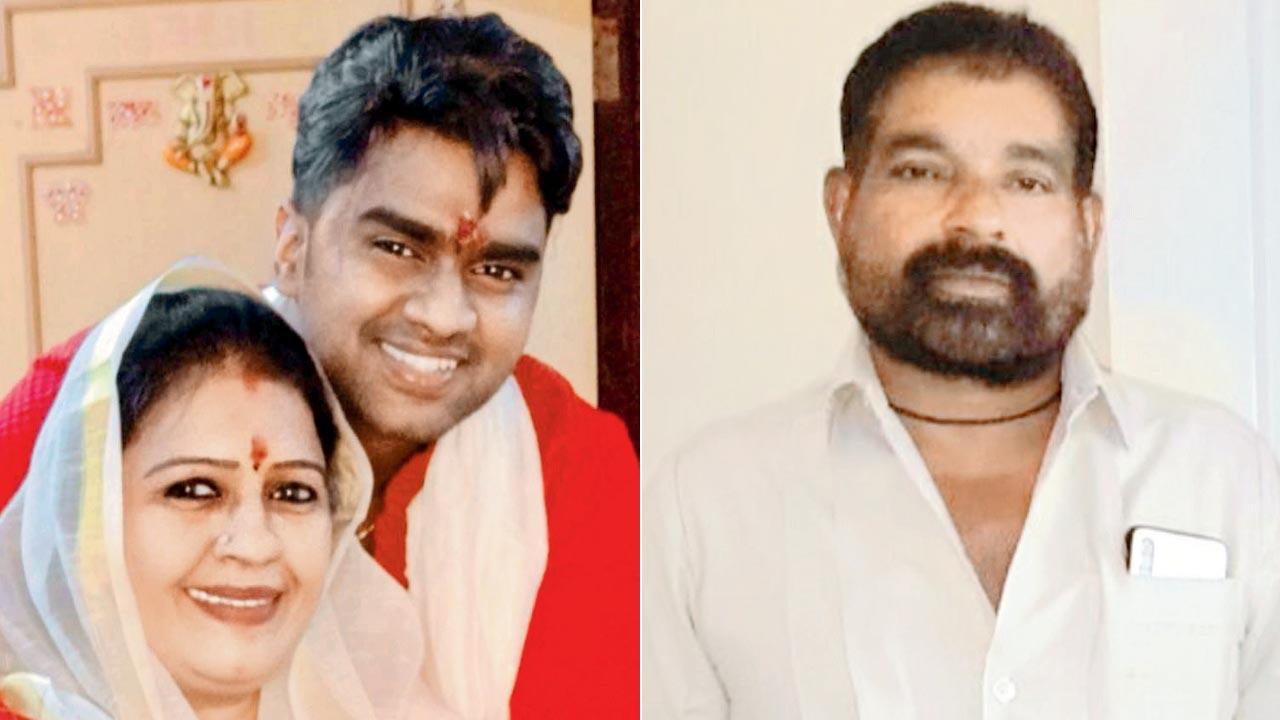 Virkar with her younger son Aditya; (right) Mahesh Vishwanath Pujari, the arrested accused
The woman's son Aditya said that he had a confrontation with Pujari, Virkar's lover of 25 years, on January 10, which might have led to Pujari attacking Virkar on January 13.
Geeta Ajit Virkar underwent treatment for 18 days before succumbing to her injuries; (right) The bottle of acid which the accused used
Virkar was first taken to Bhatia hospital and then shifted to Masina Hospital on January 14, where she underwent treatment for 18 days before she died. Aditya said, "There was burn injury all over her face. Both her eyelids and eyes were affected. Her chest, back, both upper and lower limbs as well as buttocks had 40 to 50 per cent burns. As her condition was critical, she was kept in the ICU, but we couldn't save her."
The cops had arrested Pujari for attempted murder and other charges. "Since the survivor is no more, we are in the process to invoke murder charges in the case. The accused told us that he purchased acid from the Pydhonie market," said Senior Inspector Jyoti Desai of LT Marg police station.
Also Read: Mumbai Crime: Software engineer loses over Rs 1.50 lakh to cyber fraud
One of Virkar's neighbours on the condition of anonymity told mid-day, "She had become a punching bag for Pujari who would always physically assault her. As he did not take care of Virkar and her children, she started to work for an NGO. Pujari did not like that she went out to work, but still kept demanding money from her so he could drink and gamble."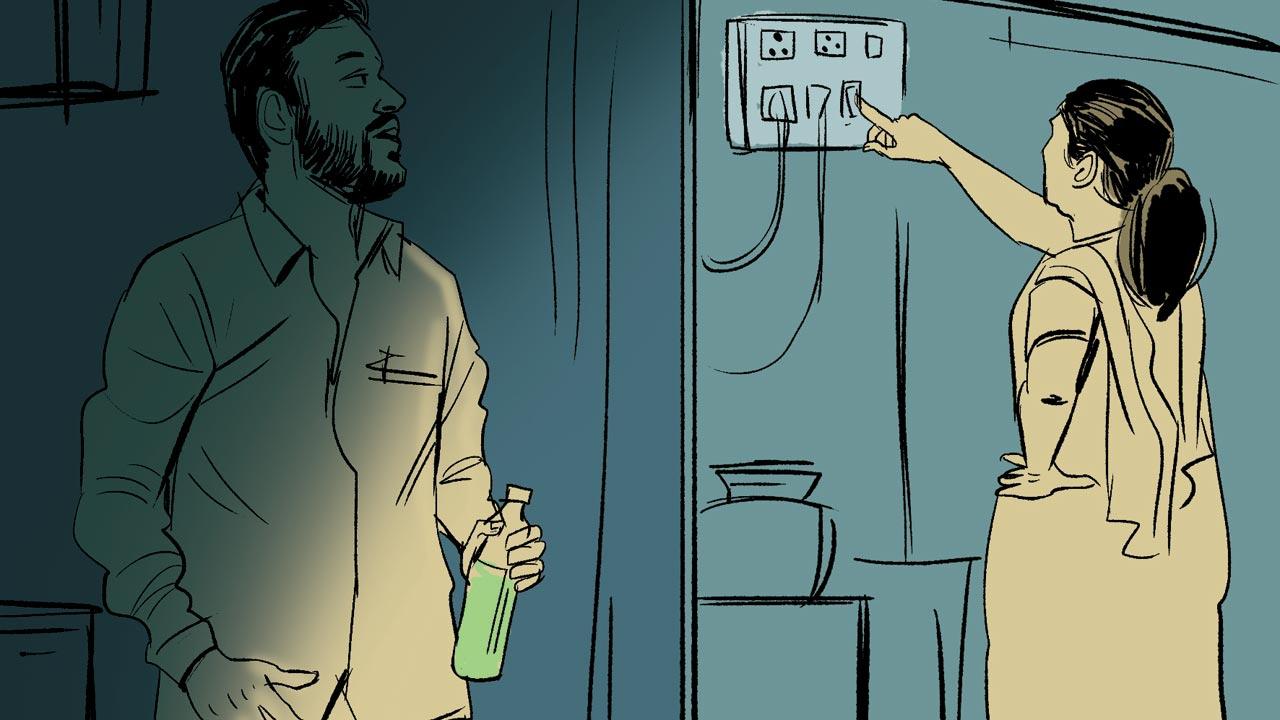 1 Geeta Ajit Virkar, 54, wakes up to stock water and goes on to turn on the light around 5.30 am on January 13, unaware that her lover, Mahesh Vishwanath Pujari, aged 62, is hiding in the dark with a bottle of acid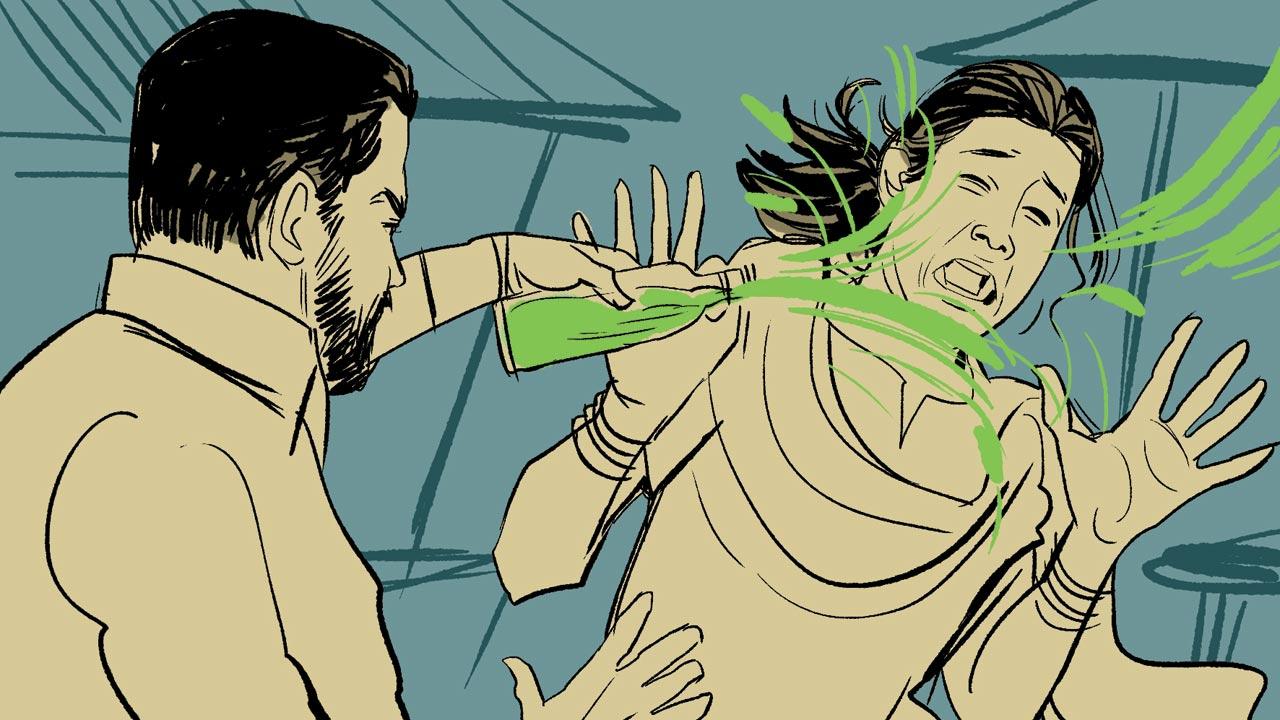 2 Just as Virkar turns on the light, Pujari opens the bottle and throws acid on her face while screaming 'tula aaj jivant thevnar nahi (I won't let you out alive today)'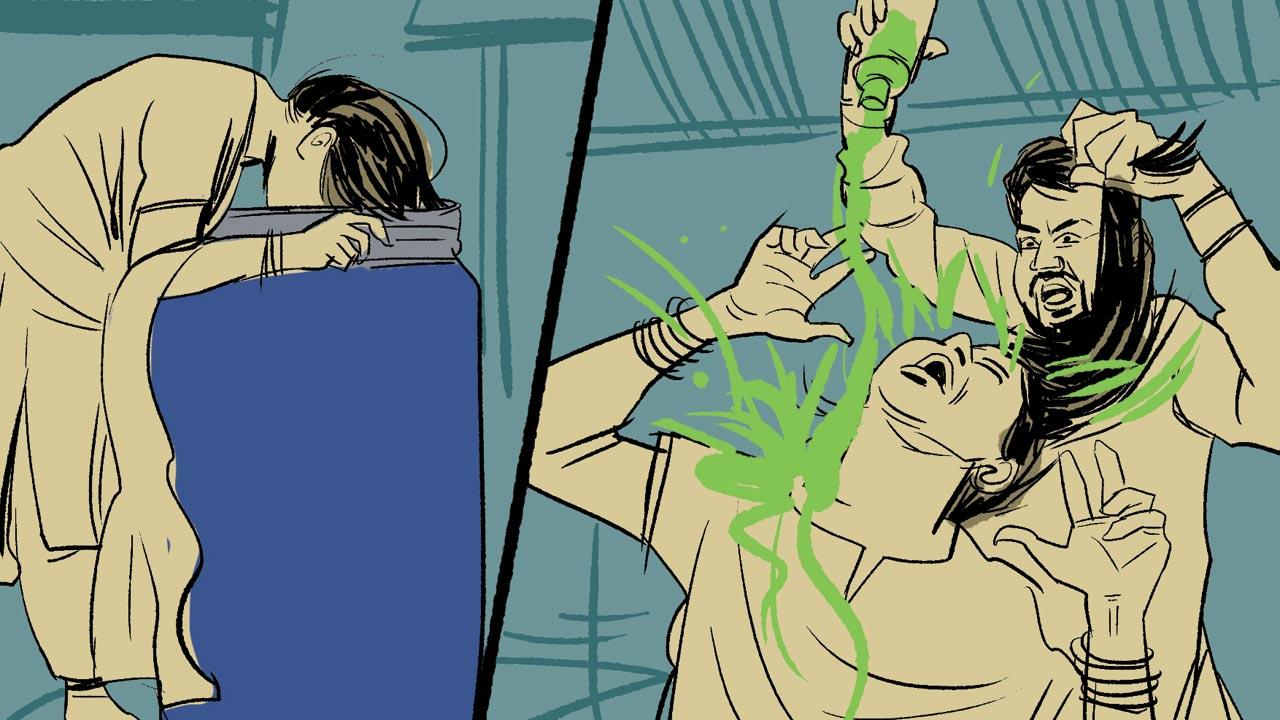 3 Virkar, facing the burning sensation, rushes to a drum of water and dips her face in it to seek relief. Pujari, however, pulls her up by her hair and starts to pour the remaining acid on her face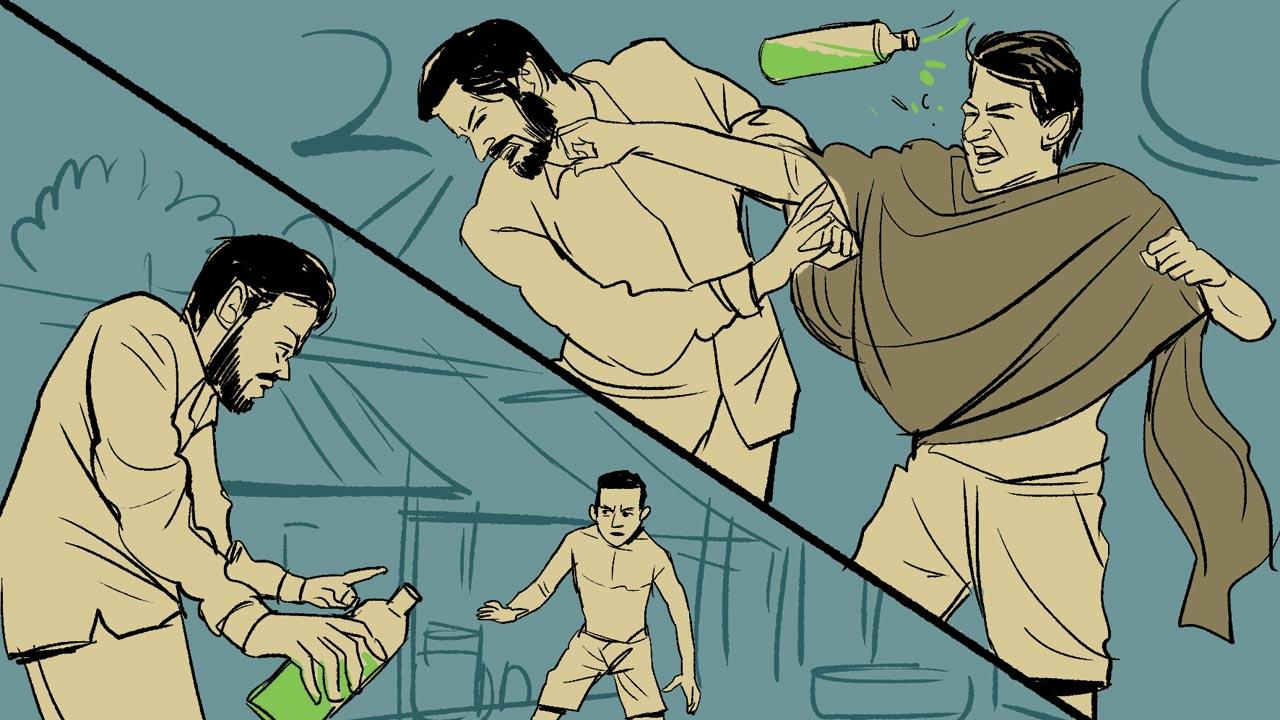 4 Hearing Virkar's screams, her younger son Aditya rushes in but Pujari threatens to throw acid at him too. Aditya goes back and covers himself with a bedsheet and comes back to fight off Pujari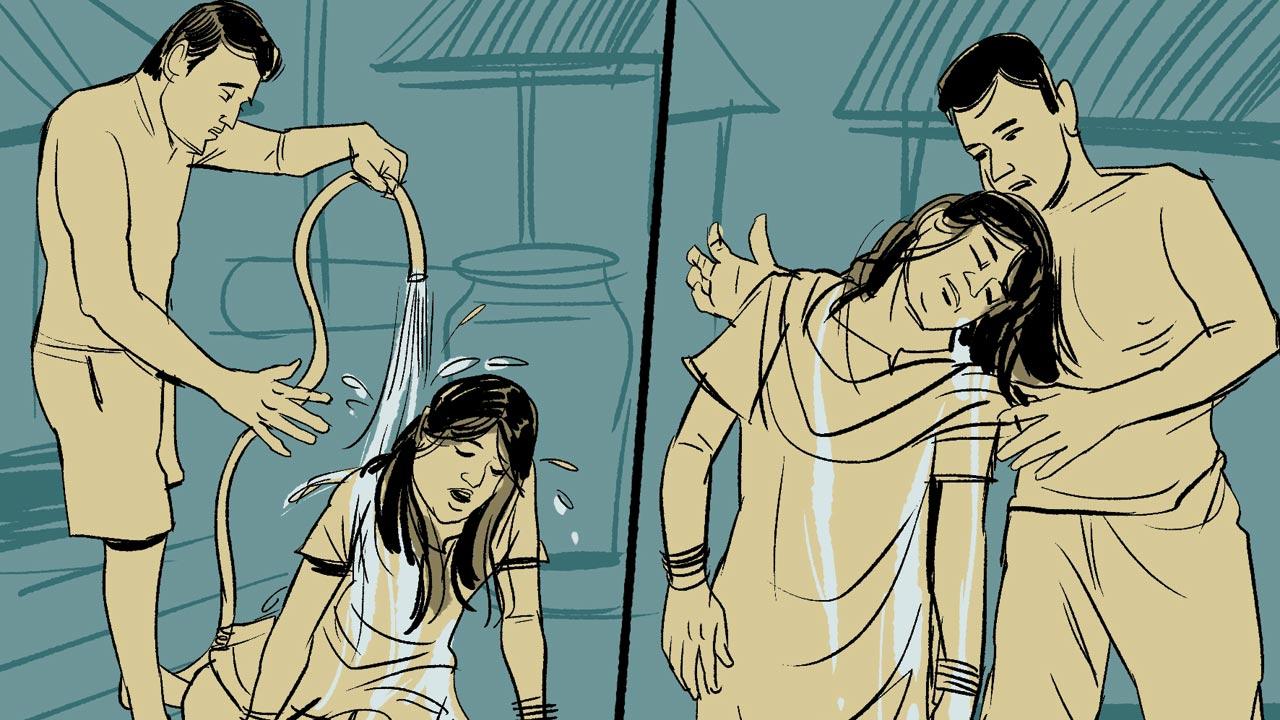 5 As Pujari takes off from the scene, Aditya washes Virkar with water to lessen the burning sensation and takes her to Bhatia hospital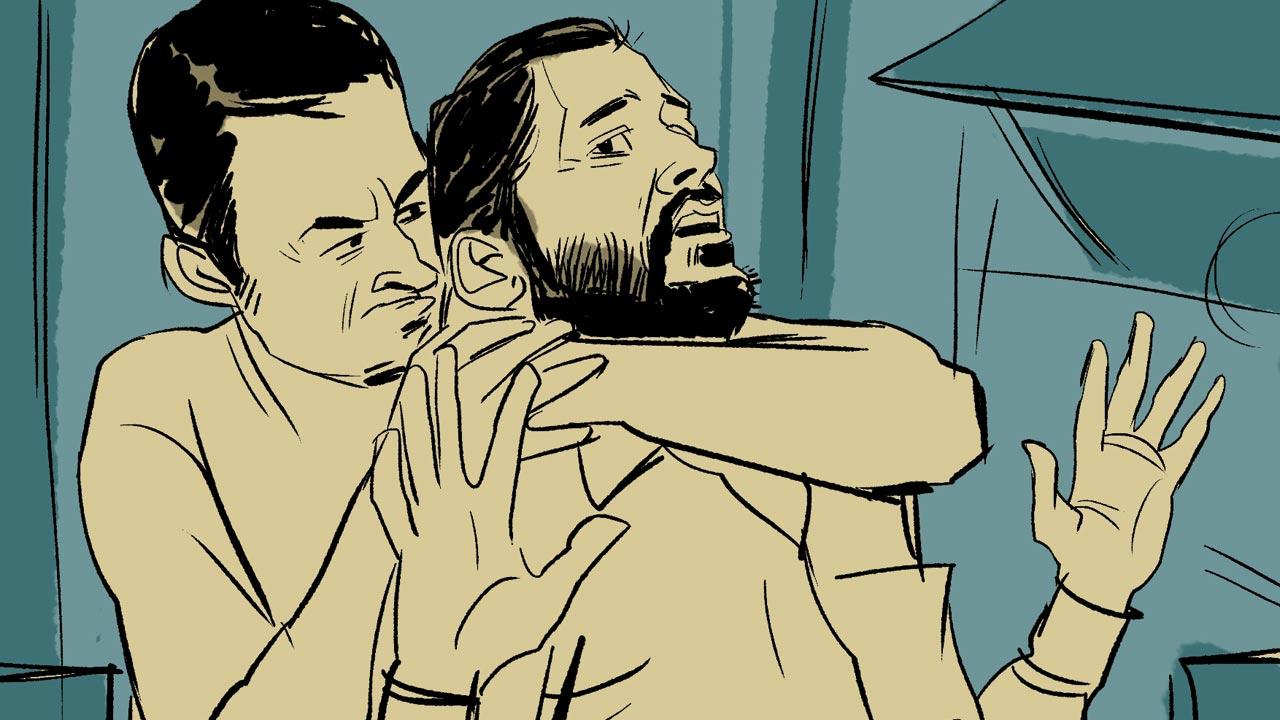 6 Meanwhile, Virkar's elder son Abhishek arrives at the spot and manages to catch Pujari after chasing him. Pujari is then handed over to LT Marg police.