Cops arrest two members, say mastermind is absconding; several other medicines supplied to UAE and US also seized in Andheri raid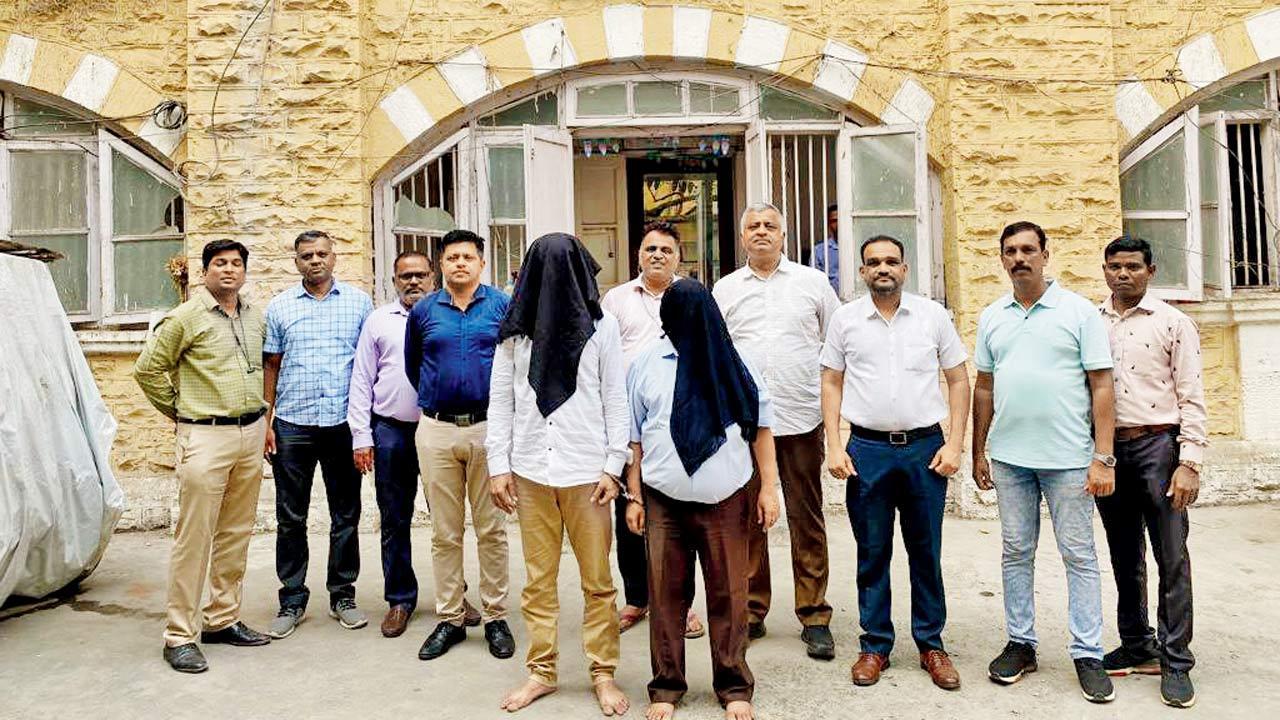 Cops with the accused, Vijay Rane and Mohammed Aslam Shaikh
In a special operation, the anti-extortion unit of the Mumbai crime branch busted a global narcotics cartel that was supplying ketamine to European nations, where it was sold at parties for anywhere between $60 and $100 per gram, cops said. The same syndicate also supplied other illegal medicines, painkillers, sleeping pills and sex enhancement pills, to the UAE and the US.
A special squad of the anti-extortion cell (AEC) and the anti-narcotics cell (ANC) led by Deputy Commissioner of Police (DCP) Datta Nalawade carried out raids in Andheri following a tip-off. "Two accused were arrested along with a huge seizure of drugs. Further investigation is underway to connect the links," said Lakhmi Gautam, joint commissioner of police (crime).
The accused, Vijay Rane and Mohammed Aslam Shaikh, are associated with a courier firm. The mastermind behind manufacturing and supply is absconding, said the cops. ANC cops said they recovered 15 kilos and 743 grams of ketamine, worth around Rs 8 crore. "The drugs were supplied to Australia, New Zealand and European countries, where the synthetic drug is currently in high demand for parties," an officer privy to the investigation said.
Also Read: Mumbai Police nabs 97 people in 76 drugs cases in January
The gang manufactured the drugs at an unspecified location in India, brought them to Mumbai from where they were shipped to their respective destinations. The gang has been operating for four years but was never caught before, cops said. "It appears that the gang in India is contacted by various international players, and hundreds of crores of drugs have been supplied to these nationals through air courier over the past four years," they added.
According to the crime branch, 23,410 strips of banned tablets, which were being supplied to the US and the UAE, were recovered during the raid. The sex enhancement pills are in high demand in the UAE, cops said. These tablets are worth Rs 59 lakh.