Kin of businessman allegedly killed by wife using arsenic now say even their mother's death is suspiciously similar and want the police to probe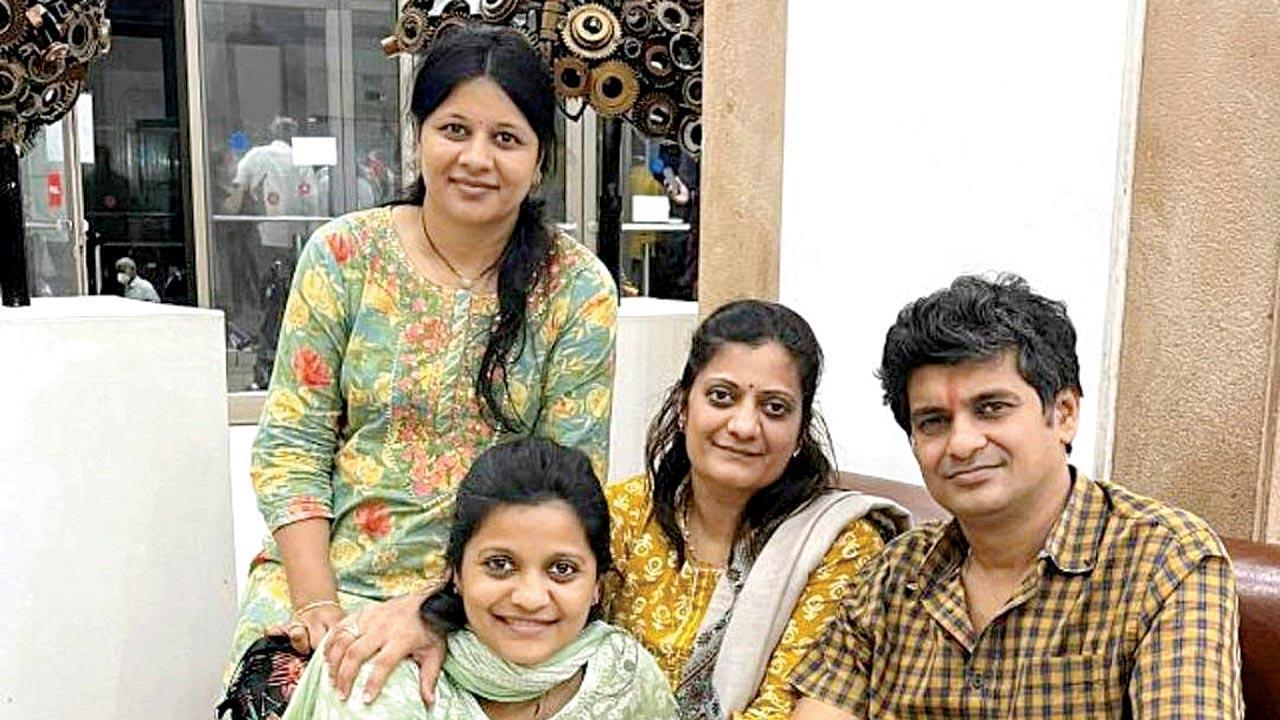 Kamalkant Shah with his sisters
The sisters of businessman Kamalkant Shah, who was allegedly killed by his wife Kajal and her lover, want their mother's death to be probed, too. They have revealed how Kajal's behaviour changed after Kamalkant found out about her affair, and said that when their mother was in hospital before she died, she kept tabs on every update about her. The police are already probing their mother's death, as they suspect she was also poisoned.
Shah died on September 19 at the Bombay Hospital. A metal blood test showed 350 per cent more than normal levels of arsenic and thallium in his blood. His mother Sarladevi Kapoorchand Shah, who died earlier in August, also showed symptoms of food poisoning. The Crime Branch officials told mid-day that more people are suspected to be involved in the murder. They said it wouldn't be possible for Kajal and Hitesh to have known about arsenic and thallium or to have procured them by themselves. A Crime Branch source also said they have approached the Kokilaben Hospital seeking to know if they have a sample of Sarladevi's blood. If they have it, it can be tested to check if it contains the same chemicals as those used to kill Kamalkant.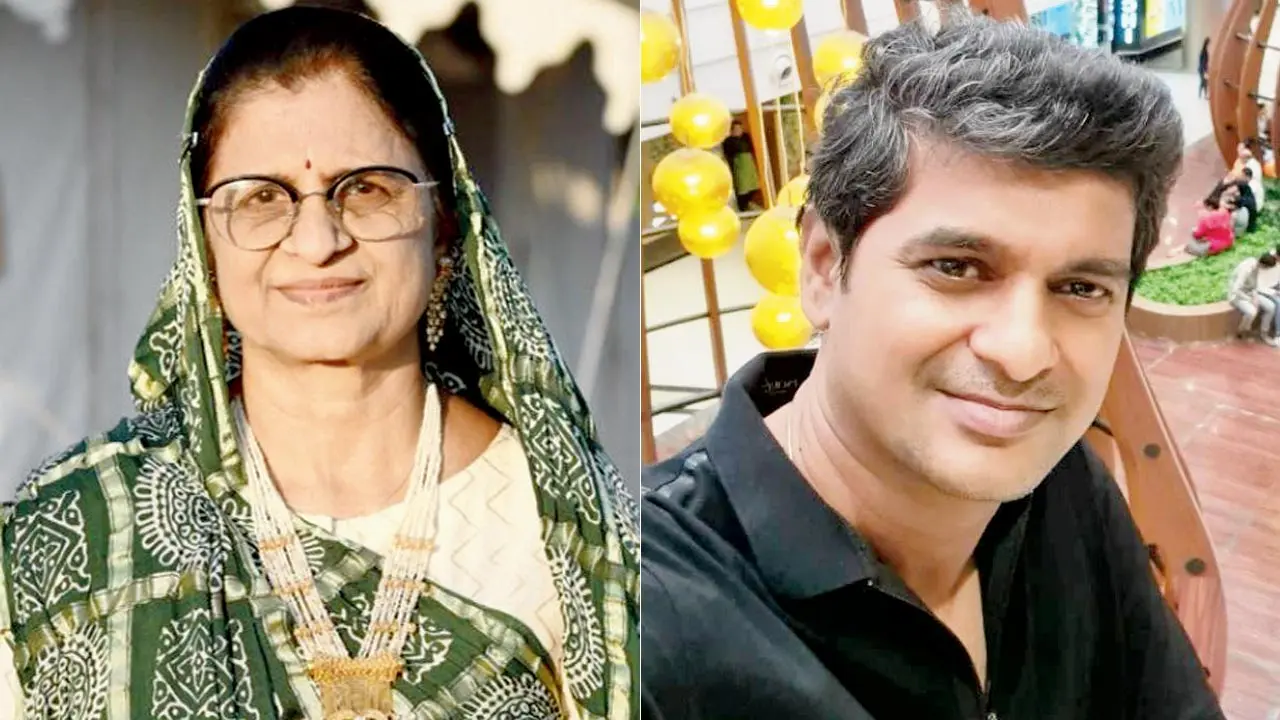 The police suspect more people are involved in the killing of Kamalkant Shah and his mother (left) Sarladevi
Sources had told mid-day that because the poisons are tasteless and odourless, they were unidentifiable by the victim when diluted in his food or drinking water. The toxic chemicals cause slow poisoning.
Also read: Mumbai-Ahmedabad Highway: Spot where Cyrus Mistry died gets crash cushion 
Sisters' support
Shah's sisters, Kavita Lalwani, Smita and Nehal told mid-day that they had lost their father 36 years ago when they were only 5 years to 7 years old and Kamalkant was just 10. He took on their responsibility and never let them feel the absence of their father.
Nehal said, "For the past two years our brother was depressed due to Kajal's affair. There were many fights between them. I don't know why she killed him because Kajal is from a rich family from Surat and her father is a well known industrialist. I am sure that she also killed our mother with the same poisonous chemicals. Our brother and mother were healthy." The sisters want their mother's death to also be investigated.
"On August 3 my mother had pain in her stomach and we took her to the family doctor. But it increased and we admitted her to the Kokilaben hospital. The doctors conducted many tests but her organs started to fail. When our mother was admitted to the hospital Kajal's behaviour was rude. She was always in the mood of quarrelling with us sisters and Kamalkant. She also came to the hospital just as a guest, to meet the patient for some time. But she took updates from the hospital about our mother, frequently," she added.
'Kajal blocked sisters' numbers'
Lalwani said, "Our mother was admitted on August 3 and died on August 13. After her death, Kajal immediately blocked our (sisters') mobile numbers. Our brother then showed  the same symptoms as our mother. On August 14, he experienced pain in his stomach and rushed to the local doctor. But a few days later, the pain increased and he was admitted to the Bombay Hospital where his organs started failing. One of the doctors suspected poisoning and asked for some tests. It was revealed in the tests that Kamalkant was given Arsenic and Thallium mixed in food or water. When this blood report came on September 15, Kajal was in the hospital and she immediately left with her brother and their relatives. We wondered why she did so.  Kamalkant died on September 19."
Kamalkant's other sister, Smita said, "Kajal loves to paint and Kamalkant had made visiting cards for her so she could start a business with it, but she threw all the visiting cards on his face and fought with us. Our brother was a very helpful man and everything for us. He was God for us." Do you follow any winter skincare routine?