Woman ended relationship after 22-year-old refused to marry her, citing different faiths; angered at lack of response, he threatened her into meeting him on Jan 29 in Mira Rd where attack occurred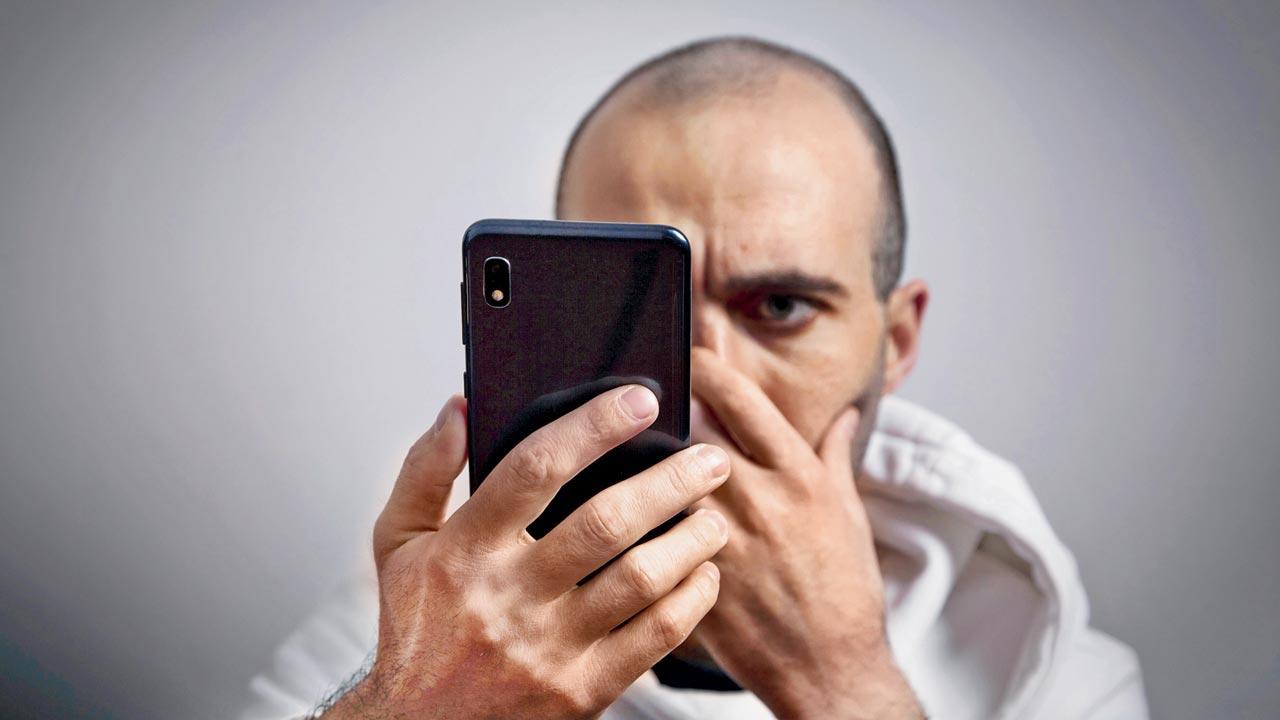 The accused allegedly filmed the crime and threatened to make the video public. Representation pic
A student has been booked by the Kashimira police at Mira Road for assaulting and raping his former companion who had parted ways with him after he refused to marry her due to their different faiths. The incident occurred on January 29. The accused filmed the act and threatened to make the video public if she spoke up.
When their relationship turned sour, the woman stopped responding to 22-year-old Imtiyaz Chaudhary's calls and messages. An Angry Chaudhary threatened to make private photographs and videos public unless she agreed to meet him at Mira Road.
ADVERTISEMENT
He booked a room in a lodge in Kashimira where he assaulted, raped and sodomised her between 4.30 pm and 6.30 pm. "The duo reside in the same neighbourhood in suburban Mumbai; they had been dating since 2021. The woman got scared at his threats and agreed to meet him on January 29," said an officer attached to the Kashimira police.
"Chaudhary was angry that the woman had stopped talking to him after he refused to marry her. When she reached the lodge, he physically assaulted her and then raped and sodomised her. He spat at several places in the room, made the woman lick it, and screamed 'lick the spit so that you will not commit the same mistake of not responding to my calls'," added the officer.
Also Read: Mumbai Crime: Back in action, loan sharks hound the innocent again 
When the torture ended, the woman somehow pulled herself together and returned home. Another police officer added that she confided in her friend who then sought the help of a social activist. The trio reached Kashimira police station and based on the woman's statement, an FIR was registered on February 1.
"We have registered an FIR under Sections 376 (rape), 377 (sodomy), 354-B (assault or use of criminal force to woman with intent to disrobe), 323 (voluntarily causing hurt), 324 (voluntarily causing hurt by dangerous weapons or means), and 506 (criminal intimidation) of the Indian Penal Code. Our investigations are underway," an officer privy to the investigation told mid-day.
After learning that an FIR had been registered against him, Chaudhary switched off his mobile and has been on the run. "He sometimes switches on his cellphone and has been continuously changing his locations. He is active on social media. Our team has been chasing him, and soon we will arrest him," said the officer.  
1
Date in Feb when the FIR was registered