Vikram Batra, who faces many such cases, allegedly lured complainant to invest in his company in 2006, falsely promising high returns within a year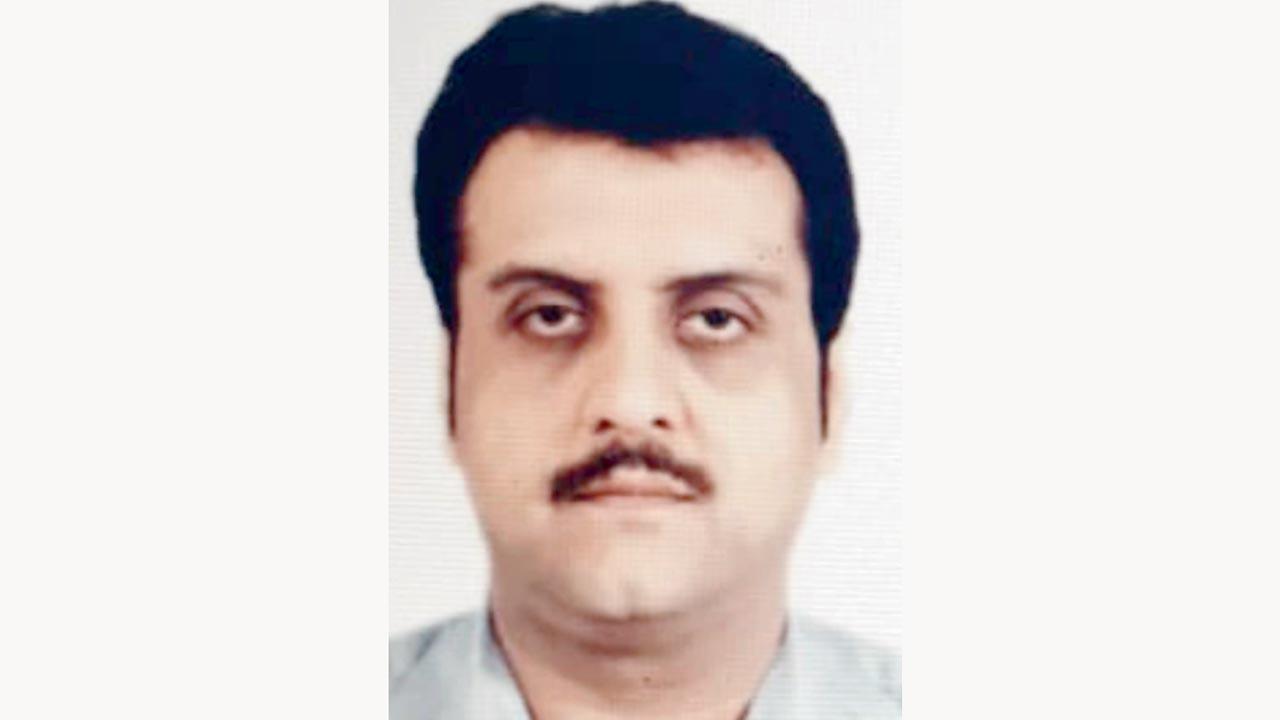 Vikram Batra was posted in Mumbai as the additional commissioner of income tax before his suspension in 2019
Malabar Hill police have booked suspended income tax officer Vikram Batra, who faces corruption charges, and his wife Priyanka Batra for cheating a businessman from south Mumbai. The complainant alleged that the couple duped him of Rs 48 lakh by luring him to invest in their company for high returns within a year.
Bipin Agarwal, 52, who is in the garment business, filed the complaint on Saturday. Agarwal told the police that he started investing in the Batras' company ARJ Impex Pvt Ltd in 2006 and put in a total of Rs 57 lakh over the years. Between 2006 and 2013, the couple gave him back merely Rs 9 lakh.
ADVERTISEMENT
According to the complainant, they had been promising higher returns for years, but have failed to even return the remaining invested amount of Rs 48 lakh.
Agarwal, in his complaint, said that in 2019, he sent a WhatsApp text to Vikram warning him about his plans to file a police complaint. In response, Vikram allegedly threatened to file a case against him with the Central Bureau of Investigation. He has given the police the screenshots of these text messages.
Also Read: Mumbai Crime: Youth assaults, rapes ex for ignoring texts, calls
The businessperson further alleged that he informed the directors of ARJ Impex Pvt Ltd about the alleged fraud. Thereafter, Sameer Natekar, one of the directors, sent him a letter in August 2019, stating that his remaining amount will be returned in instalments of Rs 2 lakh, which he never received.
The complaint has also been filed against the directors.
As per the FIR, Agarwal met the Batras in 2004 through one of his friends, who lives in the US. "They told me that their company is into buying properties across India, and Priyanka Batra holds 99 per cent [shares] of the company, and they accept money from the investors and give high returns within a year," he said in his statement.
Vikram faces various such cheating and fraud cases, and was also probed by the CBI in a disproportionate assets case in 2005, following which he was suspended. In 2019, when Vikram was posted in Chennai, the finance ministry ordered his compulsory retirement over graft charges. He was posted in Mumbai as the additional commissioner of income tax prior to that.
Rs 48l
Amount the accused owes the complainant