Jayant Patil reached the ED's office in south Mumbai at around 11.50 am in the presence of a large number of the party supporters. He came out of the office at around 9:25 pm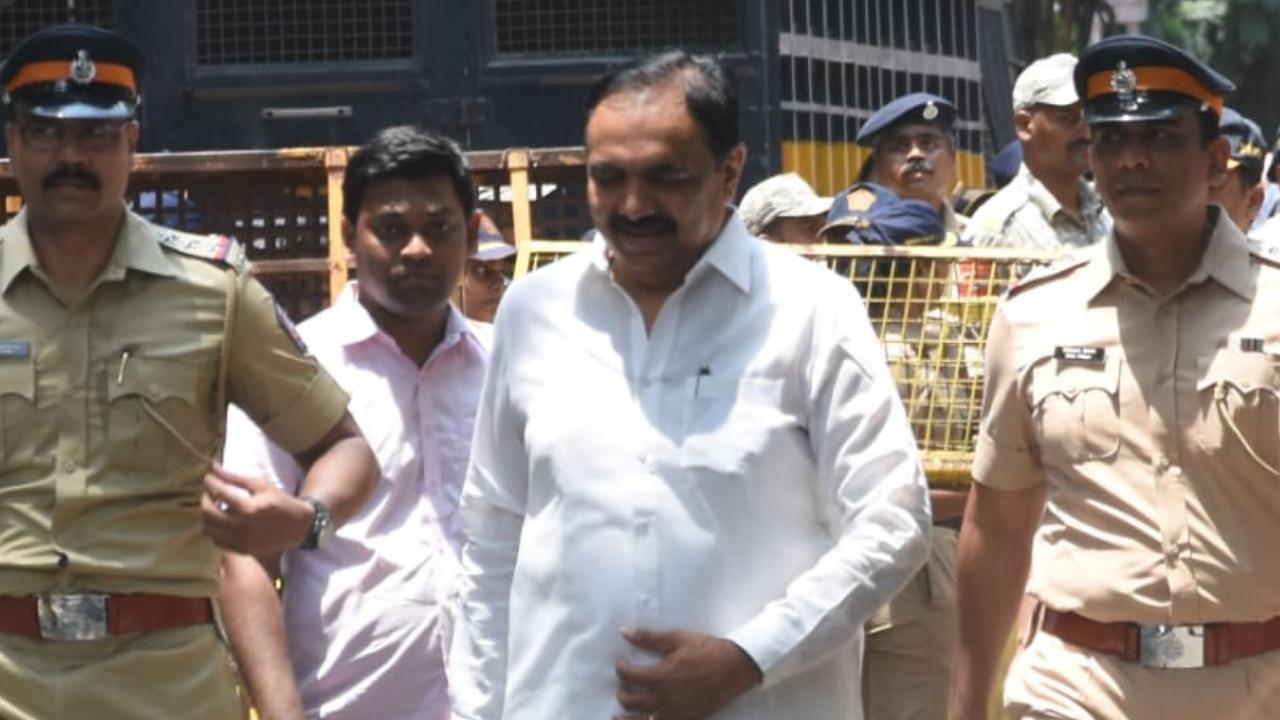 Jayant Patil at ED office on Monday. Pic/Pradeep Dhivar
Maharashtra NCP president Jayant Patil was on Monday questioned for more than nine hours by the Enforcement Directorate in a money laundering case linked to alleged financial irregularities in the now-bankrupt financial services firm IL&FS, the PTI reported.
Jayant Patil reached the ED's office in south Mumbai at around 11.50 am in the presence of a large number of the party supporters. He came out of the office at around 9:25 pm, as per the PTI.
ADVERTISEMENT
"After questioning for over nine hours, Jayant Patil was allowed to go," an official told the PTI.
As soon as he came out, Nationalist Congress Party leaders and workers surrounded him.
The 61-year-old MLA from the Islampur seat of Maharashtra was issued the first summons for appearance before the ED on May 12, but he had sought deferment for about 10 days citing some personal and official engagements.
He was subsequently asked to appear on May 22.
Patil told reporters earlier this month that he never had any association or financial dealing with IL&FS.
Also Read: Sameer Wankhede alleges death threats, submits letter to Mumbai police
Meanwhile, Several Opposition leaders on Monday reacted after Jayant Patil reached the ED office to join the agency's investigations.
NCP MP Supriya Sule claiming that Opposition leaders are being targeted. The Shiv Sena (UBT) leader and former Maharashtra minister Aaditya Thackeray alleged that people siding with truth are being pressured through Central probe agencies, the PTI reported.
Aaditya Thackeray alleged that the country is witnessing an authoritarian regime as Jayant Patil, who heads the Maharashtra NCP unit, appeared before the Enforcement Directorate (ED) in Mumbai in a money laundering case linked to alleged financial irregularities in the now-bankrupt financial services firm IL&FS, as per the PTI.
The NCP leader and Lok Sabha member Supriya Sule said, "Of all the ED or CBI cases in the last few years, 90 to 95 per cent are against the Opposition leaders in the country. This has been widely reported by the media as well. The one who is in opposition easily gets notices from the probe agencies," reported the PTI.
Sule, however, defended officials of the probe agencies, according to the PTI.
"Those poor officials are not at fault. Previously (during the UPA regime), the probe agencies were autonomous, but now they are run by some invisible hand. Everyone who speaks against the current dispensation invites a notice," NCP leader Supriya Sule said, as per the PTI.
(with PTI inputs) Will the newly created special police commissioner post help Mumbai with better policing?