Accused a history-sheeter, was in touch with person acquitted in serial blasts case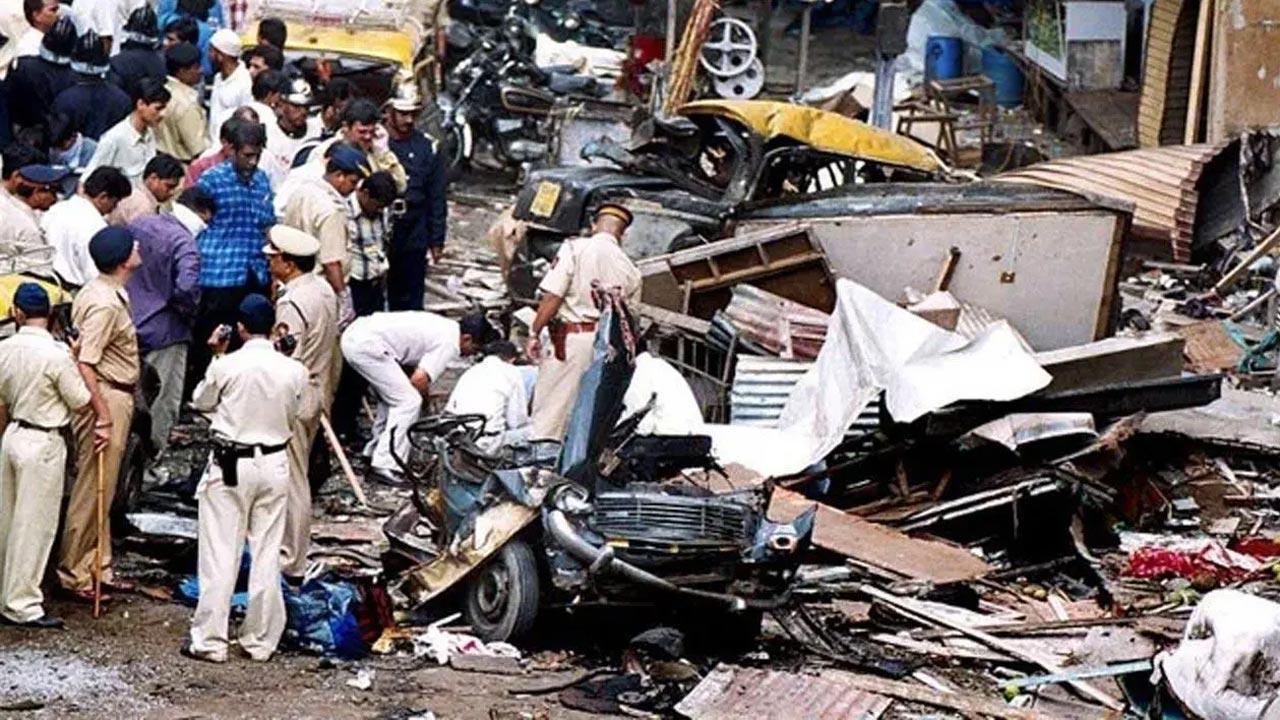 Mumbai 1993 serial blasts. File pic
The Maharashtra Anti-Terrorism Squad (ATS) on Saturday arrested a 55-year-old Malad resident for allegedly calling 100, claiming that 1993-like blasts would occur in Mumbai in two months. He also stated that an MLA was behind the conspiracy.
The ATS's Juhu unit nabbed the accused at Malad railway station a few hours after the call was made.
ADVERTISEMENT
According to sources, 12 criminal cases had been registered against the accused and the ATS has also found that he was in touch with one of the accused acquitted in the 1993 blasts case.
Also Read: Mumbai: Mount Mary Church in Bandra receives terror threat via email, FIR lodged
The accused, Nabi Yahya Khan, 55, also known as KGN and Lala, resides at Pathanwadi. According to sources, the call was received on Saturday evening and the caller claimed that blasts would take place in Mahim, Bhendi Bazaar, Nagpada and Madanpura. He also claimed that riots would also take place in the city and that something akin to the Delhi gang-rape incident would happen. The caller stated that some people had been called to the city to execute the plan. 
Officials are determining the seriousness of the issue. "The call seems to be a hoax, but we are digging deep as the accused was found to be in touch with one of the accused in the 1993 blasts case who was later acquitted by the court," a police officer said. 
"Nothing suspicious has been noticed so far, but it's alarming that the person called 100 without any motive," the officer added.
The case has been registered with the Azad Maidan police station. Will the newly created special police commissioner post help Mumbai with better policing?