On Sunday night, the MHB police found a four-day-old newborn baby girl abandoned on the footpath near Akashwani Gorai depot. This is the second incident within two months in Borivli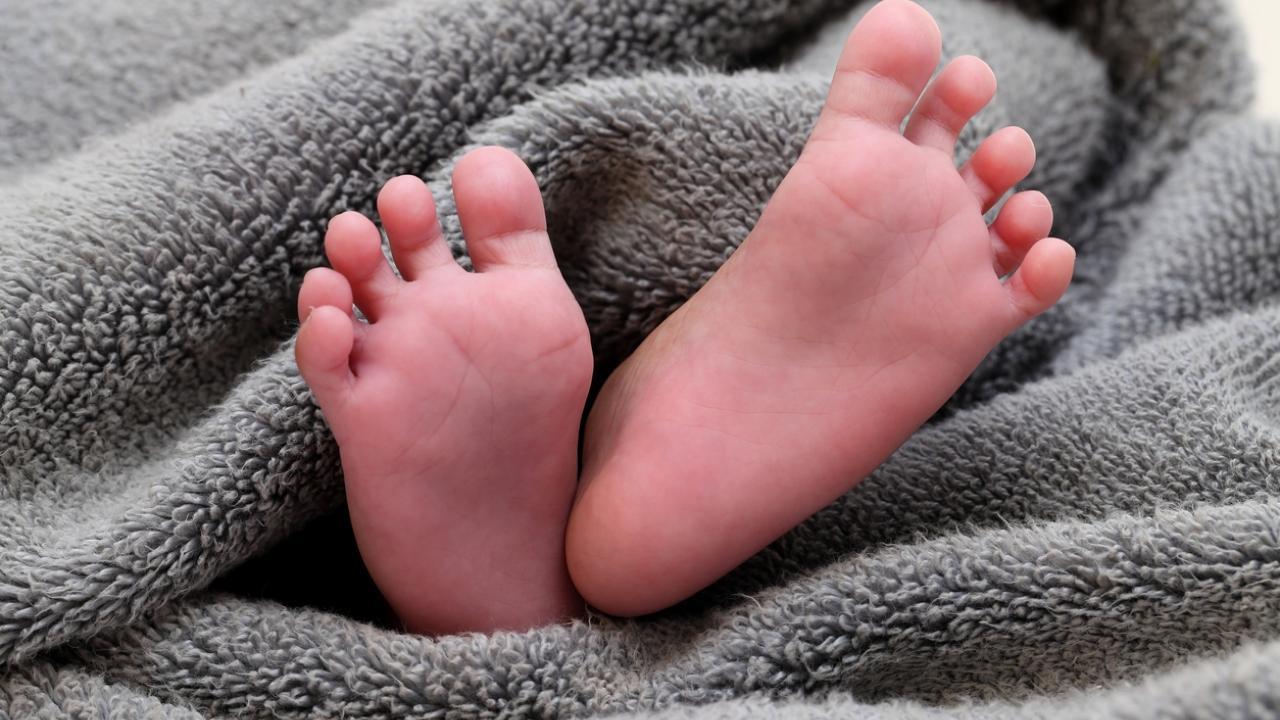 Representative image. Pic/Istock
On Sunday night, the MHB police found a four-day-old newborn baby girl abandoned on the footpath near Akashwani Gorai depot. This is the second incident within two months in Borivli.
While patrolling at night, a police constable attached to the Borivli police station heard the voice of a crying baby near the Akashwani bus stop on Gorai road. The constable immediately informed the police control room.
ADVERTISEMENT
"MHB police's 'Nirbhaya Pathak' team including a woman police constable Kamal Maule,  ASI Gharge, and driver Valvi rushed to the spot," said an officer from MHB police station.
An abandoned newborn girl was lying on the footpath behind the Akashwani bus stop. She was wearing a pink T-shirt and a diaper and was wrapped in a white colors towel.
Also Read: Number of cars increasing in Mumbai, designated parking needed, says HC
"We rushed the girl to the Dr. Babasaheb Shatabdi hospital, and the doctor admitted her," the police officer said.
"The girl's condition is stable. She is under observation," the police officer added.
"We have registered the case and booked the unknown accused under section 317 of IPC and began the investigation," said another officer.
This is the second incident within two months where two abandoned newborn baby girl has been found under the jurisdiction of the MHB police station. In the month of September, one abandoned newborn girl was found on a table near a dustbin at Shivajinagar in Borivli West. The MHB police took all the responsibility of taking care of the newborn including her education, but both cases are still undetected. Do you feel online dating apps are unsafe?