Man, a booklet designer, was being taken to Surat by former employer to whom he owed Rs 6 lakh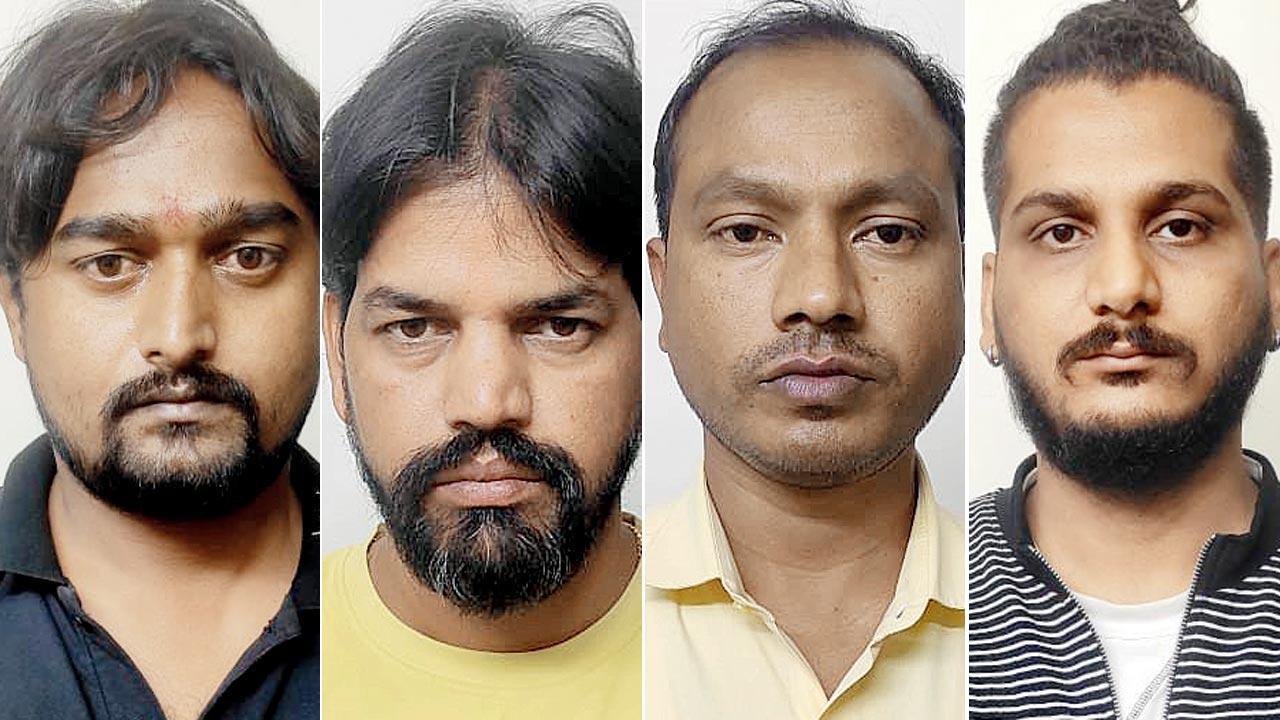 Jagdev Sav, Raju Verma, Bahadur Sahu and Harsh Tandon
Gujarat's Vapi police on Thursday night rescued a 43-year-old designer of booklets and catalogues who was allegedly abducted from Mumbai and taken to Surat by four men in a car. 
It was the quick thinking of the victim's wife, who informed the Mumbai police after receiving a call from her husband when he was in transit, which was crucial to his rescue.
ADVERTISEMENT
According to police sources, on-duty officers at the Vapi toll plaza, who were alerted by the Mumbai police, stopped the vehicle after sensing 
something was amiss.
When the designer explained the situation to them, they immediately informed the local crime branch and handed everyone over to them. The Dindoshi police were eventually clued in and they got hold of the accused on Friday.
Also read: Mumbai Crime: Note scam gang struck again, but failed
According to the Dindoshi police, the victim—a resident of Barabanki district in Uttar Pradesh—was working for one Jagdev Sav in Surat till August 2022. He then started working with his friend independently.
As per the victim's statement to the police, Sav had lent him Rs 6 lakh but he was unable to repay him as he hadn't been making money.
Sav kept asking for his money and started threatening the victim due to which he left Surat and went to his home town.
Last month, the designer came to Mumbai in search of a job. He stayed at a hotel under the jurisdiction of the Dindoshi police station. When he went out for an interview on Thursday afternoon, someone grabbed his collar from behind and when he turned back, he saw it was none other than Sav. The latter then allegedly forced him into a red car in which three people—Harsh Tandon, Rajubhai Verma, and Bahadur Sav—were sitting.
The victim said that the accused snatched his phone and turned it off after allowing him to talk to his wife, who was in Barabanki.
However, she quickly informed the Mumbai police.
"We have registered the case under Sections 34, 323, 365, 504 and 506 of the Indian Penal Code and arrested the accused," senior inspector Jeevan Kharat of Dindoshi police station said.
3
Day in November when the designer was abducted