Mehrauli police believe Aftab dumped Shraddha's phone in Vasai creek and then hurried back to Delhi to destroy other evidence after Manikpur police called him to record his statement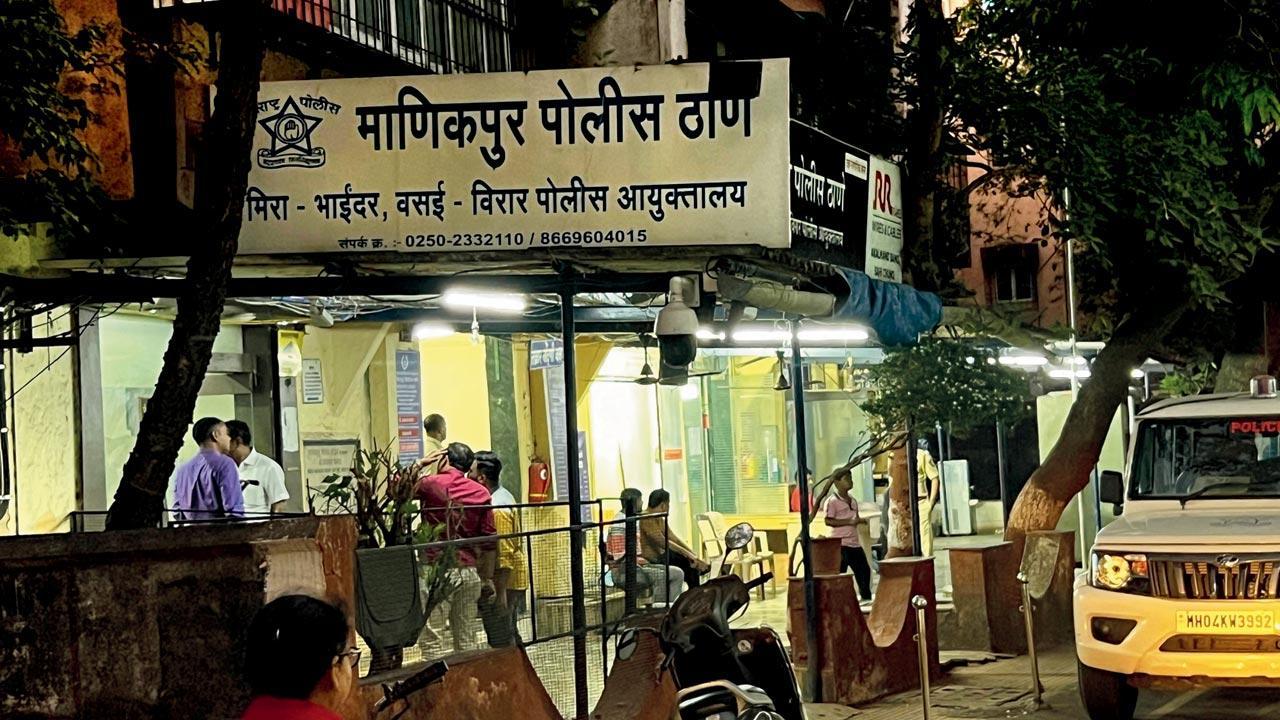 Manikpur police station in Vasai, where Shraddha Walkar's father filed a missing person's report on October 12
The Mehrauli police in Delhi, while investigating the brutal murder of Shraddha Walkar, have found several loopholes in the way the Manikpur police in Vasai dealt with the missing person's report filed by Walkar's family. The Vasai police, after getting the complaint on October 12, had contacted her live-in partner Aftab Poonawala on October 20, asking him to record his statement on October 23. The Delhi cops claim, this call alerted Poonawala to start destroying evidence, such as dumping Walkar's phone in Vasai creek. 
The cops learnt that Walkar's phone was active between October 20 and 23, before Poonawala went to Manikpur police station to record his statement. Officers also said that when Poonawala visited the Manikpur police station, he was very calm and confident, so the cops didn't suspect anything. "The police officers there didn't check his mobile phone which should have been scanned properly, especially as Walkar's father had named him as a suspect in the missing person's report. At the time, Poonawala claimed that Walkar broke up with him and left," a Delhi police officer said.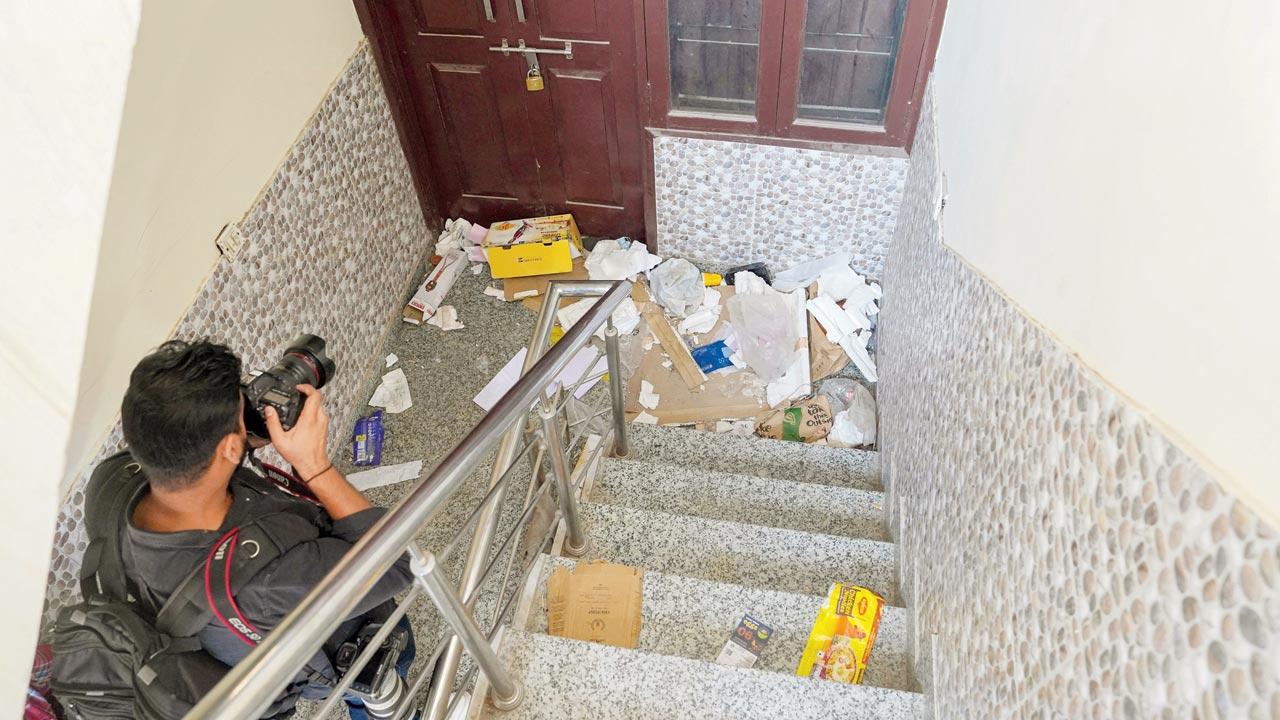 The Mehrauli flat where Poonawala killed Walkar
Sources in the Delhi police said that Poonawala had destroyed Walkar's SIM card after the murder in May but kept her mobile phone to access her social media profiles. He would connect the phone with the Wi-Fi and then respond to chats and messages from Walkar's friends to avoid suspicion. "He did this to ensure that everyone knew she broke up with him and left with someone else and that she also changed her number," an officer said.
Also Read: Shraddha Walkar murder: Now, drug angle emerges in probe against Aftab Poonawala
Police have also found that Poonawala met some of his friends in Mumbai and told them about the alleged break up.  Police are trying to recover Walkar's phone from Vasai creek, where Poonawala allegedly dumped it. "We have searched the Bhayander creek but are yet to recover Walkar's phone which may have some very strong digital evidence against Poonawala. We are also trying to activate her WhatsApp to check if we can get her chats with Poonawala," said an officer privy to the investigation.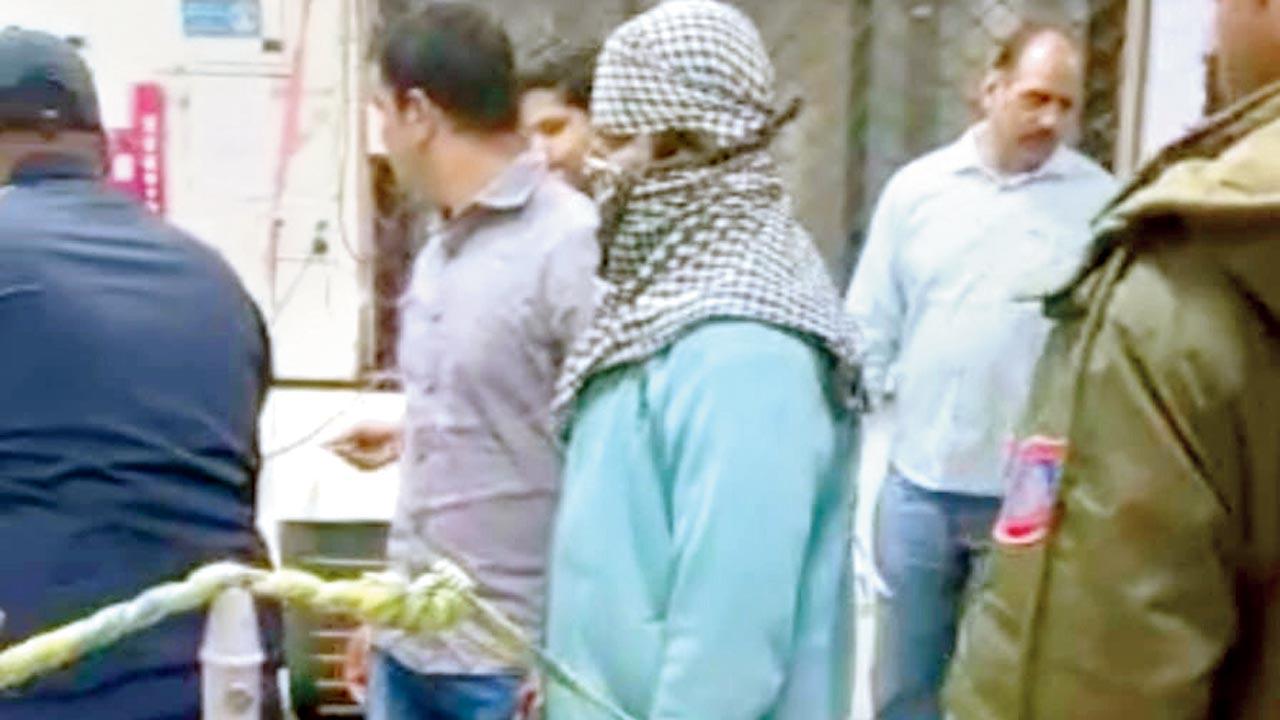 Aftab Poonawala being taken to Ambedkar Hospital for a medical check-up on Saturday
Delhi police sources also told mid-day that Poonawala had deleted the chats and did a factory reset of his electronic gadgets, making it difficult to retrieve the deleted data. "We are taking experts' help to see if we can retrieve the data. We have also written to various social media apps to get his deleted chats for investigation purposes," said a cop. 
Police officers said that Manikpur police recorded Poonawala's statement twice, but did not alert the Mehrauli police despite the couple living under their jurisdiction. "We suspect that he panicked, came back to Delhi and destroyed evidence which could have helped the forensic experts and investigating officers," the officer added. 
It was also suspected that Poonawala destroyed weapons used in crime after being interrogated by the Manikpur police and let off without any scanning of his electronic gadgets.
Meanwhile, the Mehrauli police suspect the involvement of a third person in the murder who helped Poonawala get rid of the evidence. Cops are recording statements of his father and other family members. "We are exploring all possible angles. Everyone, especially those close to Poonawala, will be probed thoroughly before we file the charge sheet," said a Delhi police officer. 
20
Day in Oct when cops called Aftab Do you feel online dating apps are unsafe?