A thief has returned stolen gold jewellery worth Rs 3.2 lakh in Maharashtra's Palghar's district after an appeal made by the police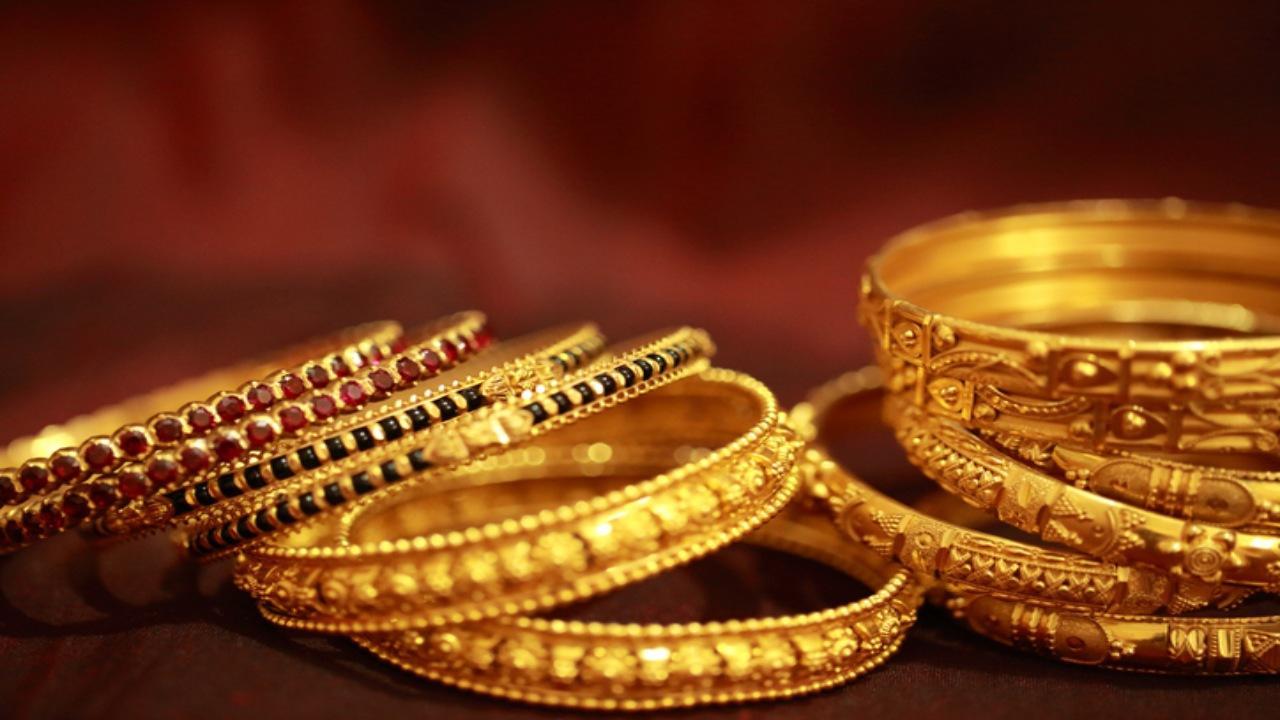 Representative Image. Pic/iStock
A thief has returned stolen gold jewellery worth Rs 3.2 lakh in Maharashtra's Palghar's district after an appeal made by the police, PTI reported.
Superintendent of Police Palghar rural Balasaheb Patil in a press release said this was one of the success stories of the ongoing "Jana Samwad Abhiyan" in the district.
ADVERTISEMENT
An unidentified man had entered a house in Mangelwada of Kelva in Palghar and stolen gold jewellery worth Rs 3.2 lakh on May 31. Following this, a case was registered, he said.
During a "Jana Samwad Abhiyan" meeting, the police spoke to villagers and urged that whoever stole the jewellery must return the same to show his honesty and loyalty towards the community, the official said.
The police on Tuesday found the stolen jewellery kept at the doorstep of a prominent person in the village, he said.
Meanwhile, the Mumbai police registered an offence against three persons, including the owner of a construction company, for allegedly cheating a diamond merchant of Rs 5.37 crore in a property deal, an official said.
Also read: Mumbai: Timely action by police's Nirbhaya squad saves teen's life
The diamond merchant on Monday lodged a complaint with the Dadar police, following which an offence under sections 406 (criminal breach of trust) and 420 (cheating) of the Indian Penal Code was registered, he said.
According to the complainant, a fellow diamond merchant and his son, who also own a construction firm, had approached him in 2016 saying that they were building a housing and commercial project at Vakola in the western suburbs and they required funds of Rs 3 crore, the official said.
Against the sum, the accused promised to give the complainant floor space index (FSI) of 11,000 sq ft at Rs 5,000 per sq ft in the Vakola project and said they would draft an agreement for the same, he said.
The complainant initially gave the accused Rs 2 crore in cash and after a few days, paid Rs 12.5 lakh, the official said.
In February 2017, the accused persons again demanded money from the complainant, who transferred the same in installments, he said.
In all, the complainant shelled out Rs 5.37 crore over a period of one and half years in the property deal, but did not get what he was promised or get his money back, the official said, adding that no arrests have been made in this connection so far. (PTI) Do you participate in rescuing animals in Mumbai?