According to the police, they have arrested the trailer driver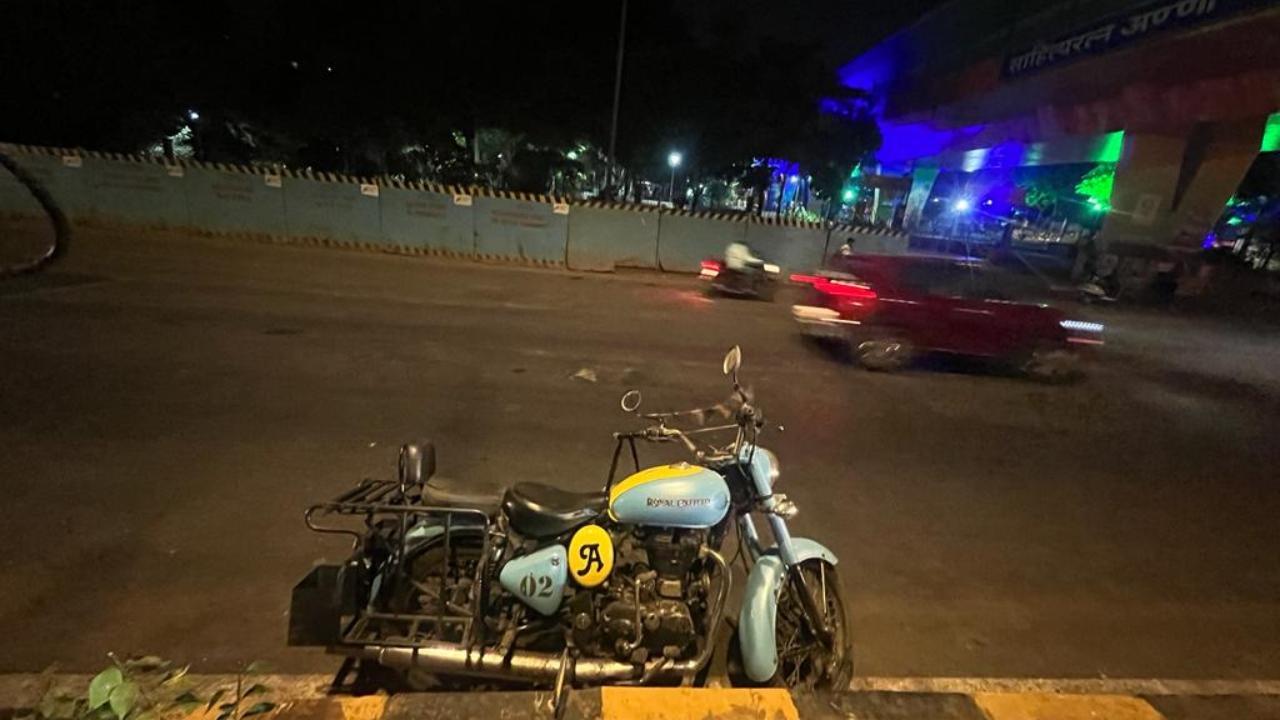 On Wednesday night, Suraj was travelling on his bike from Dadar to Navi Mumbai (Pic/Anurag Ahire)
A 32-year-old man got crushed under a speeding trailer near Suman Nagar in Chembur on Wednesday night.
The deceased person is identified as Suraj Patil, the son of a retired policeman and a resident of Kopar Khairane in Navi Mumbai.
ADVERTISEMENT
According to the police, they have arrested the trailer driver. 
The incident occurred around 9.45 pm on Wednesday night when Suraj was returning home from Dadar's vegetable market.
According to the police, He daily works in the shop from 10 to 6 pm at Dadar's vegetable market and returns back home on his bike.
On Wednesday night, Suraj was travelling on his bike. When he crossed Suman Nagar junction and reached Eastern Express Highway, a speeding trailer came from behind and dashed him. 
"The impact was so much that, Suraj came under the vehicle, and his body got severed as he came under the wheels," said a police official from Nehru Nagar police station.
"Suraj was rushed to Sion Hospital, he was declared dead on arrival" added the cop.
The driver of the trailer (RJ-01-GB-5698) was nabbed by passersby and handed over to Nehru Nagar cops.
The driver is identified as Mohammed Asgar Umar Khan (36), a resident of Amethi, Uttar Pradesh. He has been arrested by Nehru Nagar police and has been booked under IPC section 279 (rash driving), 304A (causing death by negligence) and section 184 (dangerous driving) of Motor Vehicle Act. Will you take intranasal vaccine as a precautionary dose?