Until she was finally taken to the police station on Tuesday, the 35-year-old simply sat outside the domestic departure terminal from morning to night, refusing to answer questions from airport officials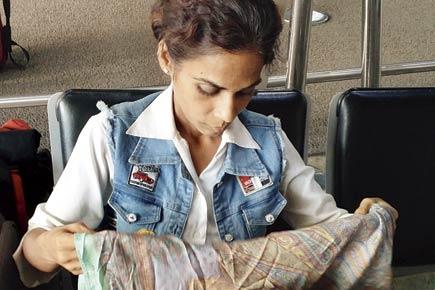 Mumbai Airport seems to be a magnet for the bizarre, whether it's naked intruders or lovelorn youths attempting suicide. Officials now have a new cause for concern: for 10 days until Tuesday, a 35-year-old had been a daily visitor at the domestic departure terminal.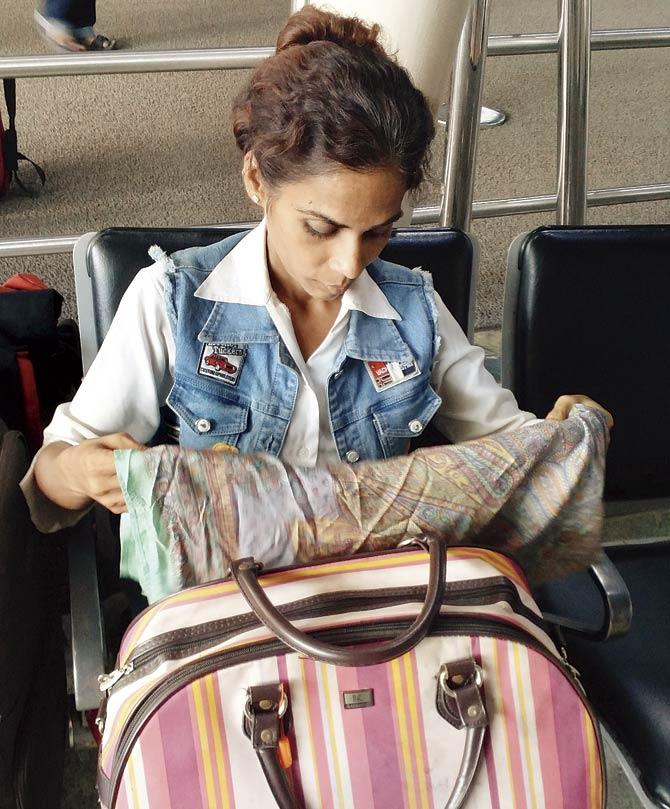 Rupali Nirgude, along with her luggage, has been a daily visitor at the domestic departure terminal. Instead of catching a flight though, all she does is sit outside the Jet Airways counter
Instead of catching a flight, all she did was to sit outside departure gate 2 with her baggage. Security officials had unpleasant encounters each time they tried to question her. For a long time, she refused to talk to anyone, until she began to accuse the officials of harassing her.
She even provided false personal information and contact details to the police, but they eventually figured out her identity. The woman has been identified as Rupali Nirgude, who, until two years ago, used to work for Jet Airways in the hangar area.
Airport officials also revealed that before she started visiting the domestic terminal, Nirgude had earlier spent six months waiting outside Gate 8 (for VVIPs) on the Kalina side. They added that, for more than a week, she had simply been waiting outside the Jet Airways counter at Gate 2 with two big trolley bags and a handbag.
"Whenever we asked her why she was visiting the terminal, she would give different answers each time, and later on, she stopped replying altogether. When we asked her to leave the premises, she would use abusive language and claim we were harassing her.
This was the reason every officer was wary of interacting with her," said an official from Mumbai Airport. Another officer told this paper, "The woman had become a grave concern as we could never convince her to leave the premises. She would raise her voice and say that since she wasn't creating any nuisance, her presence shouldn't be of any concern."
The cops intervened on Tuesday and took Nirgude to Airport police station. "She continued to ignore our questions as well. However, after some time she revealed that she had been doing this for more than six months and that she wants her job back. We managed to get her phone number, but the other contact details provided by her were also incorrect," said an official cop from the Airport Police Station.
Nirgude was not forthcoming when questioned by mid-day either. "My issue is known to all the higher authorities and I'm waiting for my problem to be solved. I'm not here to reply to everyone who questions me," she retorted. Eventually, the police learnt that Nirgude had been working as a data entry operator in the engineering department of RCC a company that provided labour to Jet Airways, but she was fired two years ago for poor job performance.
Cops also said that her husband had abandoned her, and she lives with her son and parents. There is still no explanation for why she visited the airport with all her luggage every day, though. Senior Police Inspector BT Mukhedkar of the Airport police station told mid-day on Tuesday: "The woman appears to be mentally disturbed.
We made her go home, but if she returns again, we will have to take her to court. We cannot allow anyone to be at the airport every day for no reason." An official close to the development said, "We have to focus on the case until it concludes. At least one such case arises every month." The woman did not show up at the airport yesterday