The announcement was made by AAP National General Secretary Dr. Sandeep Pathak, and said that new committees would be set up soon in the party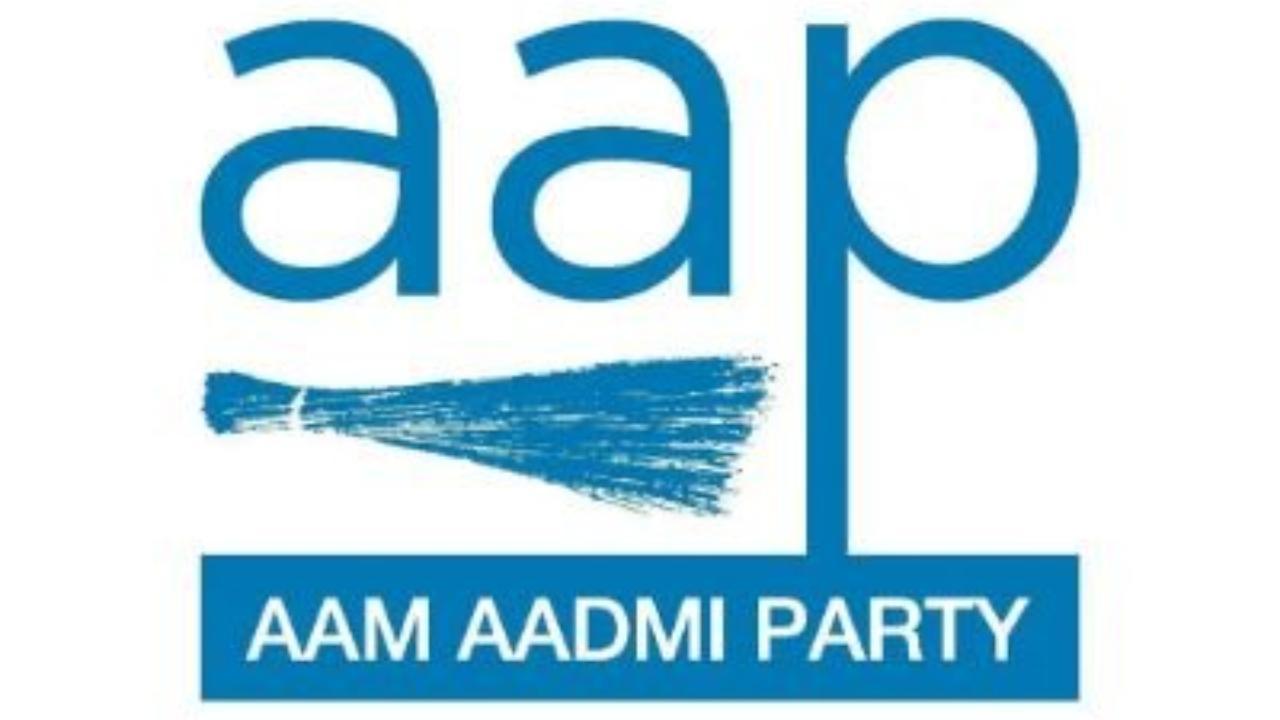 Pic/Twitter
In a surprise move, the Aam Aadmi Party (AAP) on Wednesday dissolved its state and regional committees in Maharashtra, excluding Committees in Mumbai.
"AAP will strengthen party organization all levels and contest all forthcoming elections in Maharashtra. AAP is a National Political Party and will be contesting all the forthcoming elections in the state of Maharashtra, at all levels. In view of the above, Aam Aadmi Party today announced the dissolution of all it's committees at all levels, in Maharashtra, excluding Committees in Mumbai Pradesh," the party said.
ADVERTISEMENT
The announcement was made by AAP National General Secretary Dr. Sandeep Pathak, and said that new committees would be set up soon in the party.
Speaking to Mid-Day, AAP's national joint secretary and in-charge of Maharashtra, Gopal Italia, said that this will help the party to strengthen and re-build the party from the grassroots. 
He appealed to citizen's from all walks of life in Maharashtra to join the Aam Aadmi Party.
"The idea to is to build the party from the booth level for all the forthcoming elections in Maharashtra. In the days to come, a strong state committee with representation from every region and social spectrum, will be constituted. We will try to take the AAP to every nook and corner, rural and urban across Maharashtra. The Aam Aadmi Party is speeding ahead with alternative politics in Maharashtra. I request that all youth, women intellectuals, social workers, qualified professionals across and all citizens, domains to join AAP, where you are welcome and will be given adequate responsibilities at every level. I request everyone in Maharashtra- politicians, professionals and citizens alike to join AAP in Maharashtra," he added.
Also Read: Pity that Supreme Court fell short of delivering justice: AAP
Welcoming the developments, AAP National Executive Committee Member and Mumbai President Preeti Sharma-Menon said that the party will strengthen the organisation at all levels starting from the grassroots and contest all forthcoming elections in the state.
"The land of Chhatrapati Shivaji Maharaj, Mahatma Phule, Chatrapati Shahu Maharaj, Dr Babasaheb Ambedkar and the cradle of progressive politics - Maharashtra is ready for the Aam Aadmi Party and several people from across the spectrum are ready and have expressed their willingness, to join the party. The party organization will be rebuilt in the same robust manner, as it has been done in other states, where Aam Aadmi Party is playing an active political role. We are confident that with the Maharashtra leadership and the leadership from Delhi, Aam Aadmi Party will be able to provide the glorious state of Maharashtra, with alternative politics,  politics of actual welfare rather than '50 Khoke' politics that we have seen so far," Preeti Sharma Menon said.
"Exciting news! Mid-day is now on WhatsApp Channels

Subscribe today by clicking the link and stay updated with the latest news!"
Click here! Should housing societies be more cautious with their elevators and sewer lines?