Mansukh Hiren, the owner of the explosive-laden car abandoned outside industrialist Mukesh Ambani's house last month, was found dead in Mumbra on Friday.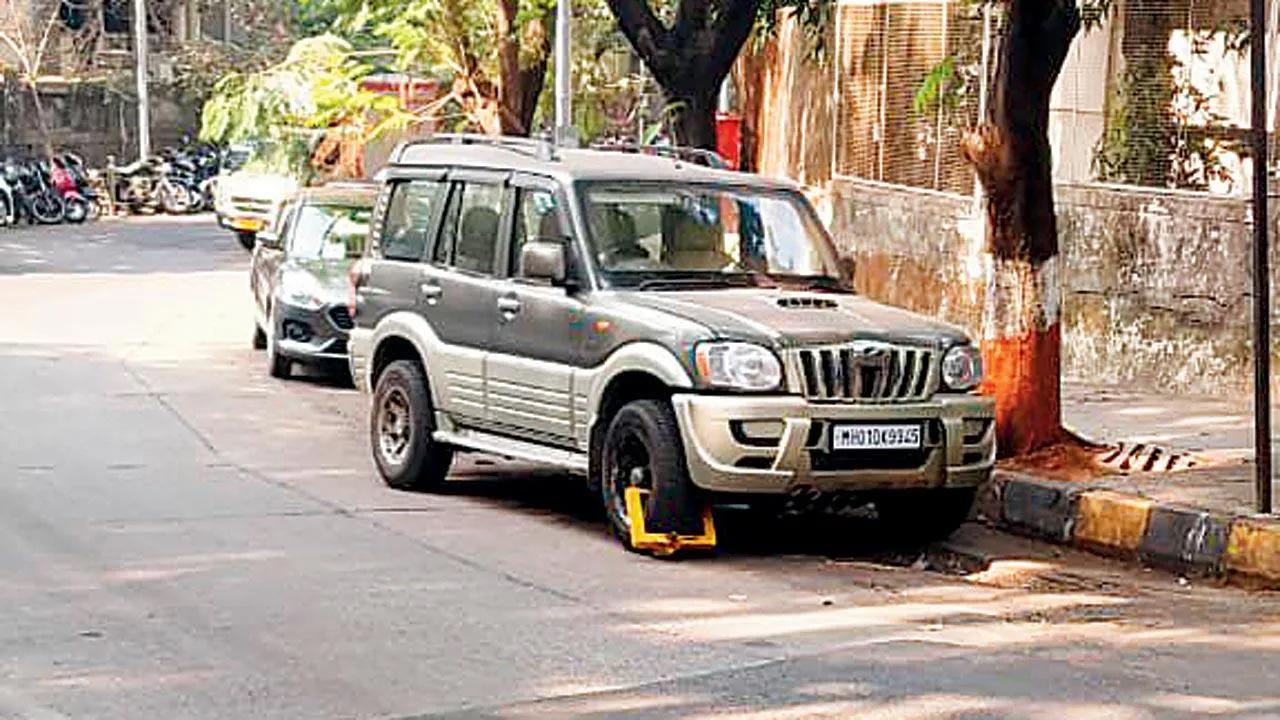 The abandoned SUV that had 21 gelatin sticks in it. Pic/Ashish Raje
In a new development into the mysterious death of Mansukh Hiren, the owner of the explosives-laden Scorpio car which was found near the residence of industrialist Mukesh Ambani, his brother said that the cops told the family that the Thane businessman was killed and thrown in the water.
Speaking to mid-day, the deceased businessman's elder brother Vinod Hiren claimed that cops informed the family that the cause of death was drowning but also said that he was initially killed before thrown into the water.
"We have been told by cops that he was killed first and then thrown in the water," Vinod Hiren said.