They will provide micro-level data, enabling citizens, authorities to plan activities better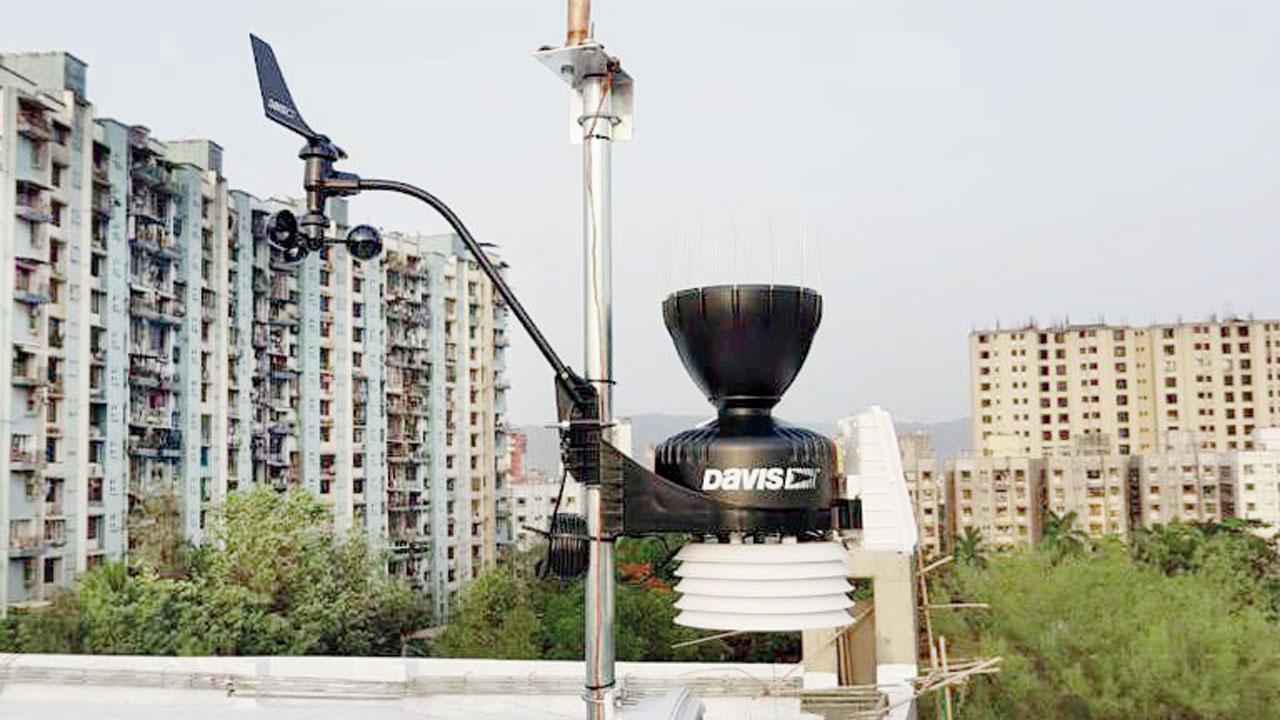 At present, there are 60 automatic weather stations across the city
The disaster management department of the Brihanmumbai Municipal Corporation (BMC) has decided to add 60 automatic weather stations to the 60 that already exist in the city. A BMC official said, "The National Centre for Coastal Research (NCCR) had suggested installing 97 additional automatic weather stations, which will help one obtain local weather data, mainly rainfall. In 37 places it is not possible to set up stations due to technical reasons. Some places have swampy land and other sites have security issues. So we settled on 60 places."
The official added, "We have invited tenders for this. We are trying to complete the tender process and start these stations before the coming monsoon. The estimated cost of the project is Rs 17.33 crore. The contractor will set up the stations and maintain them for three years as well as the disaster management portal.
ADVERTISEMENT
Explaining how citizens will benefit from these weather stations, a BMC official said, "Information recorded by the automatic weather stations will be updated every 15 minutes on the city disaster management portal and mobile application. We will set up weather stations at a distance of every 4 sq km. Thus, micro-level information will be available to the citizens. They can plan their activities accordingly."
Also read: Mumbai to witness 15 per cent water cut for a month from March 31, says BMC
The official added, "It will also enable the civic authority to plan at the micro-level during heavy rainfall and better implement disaster plans, manage traffic and issue warnings to citizens." According to the official, accurate rainfall data obtained by automatic weather stations will enhance the civic body's flood prediction ability. "We record rainfall at BMC head office but at Colaba, there may be no traceable rainfall. So the micro-level data will help authority," he stated.
According to the tender document, these weather stations will collect data related to rainfall, humidity, temperature and wind speed and direction. The NCCR has submitted the list of grids to the BMC where the automatic weather stations will be installed.
17.33
Cost of project in crores of rupees
97
No of weather stations NCCR has suggested