Fire officers say two dogs, whom they rescued from third floor where the fire broke out, went back up, alerting them about two others trapped in the flat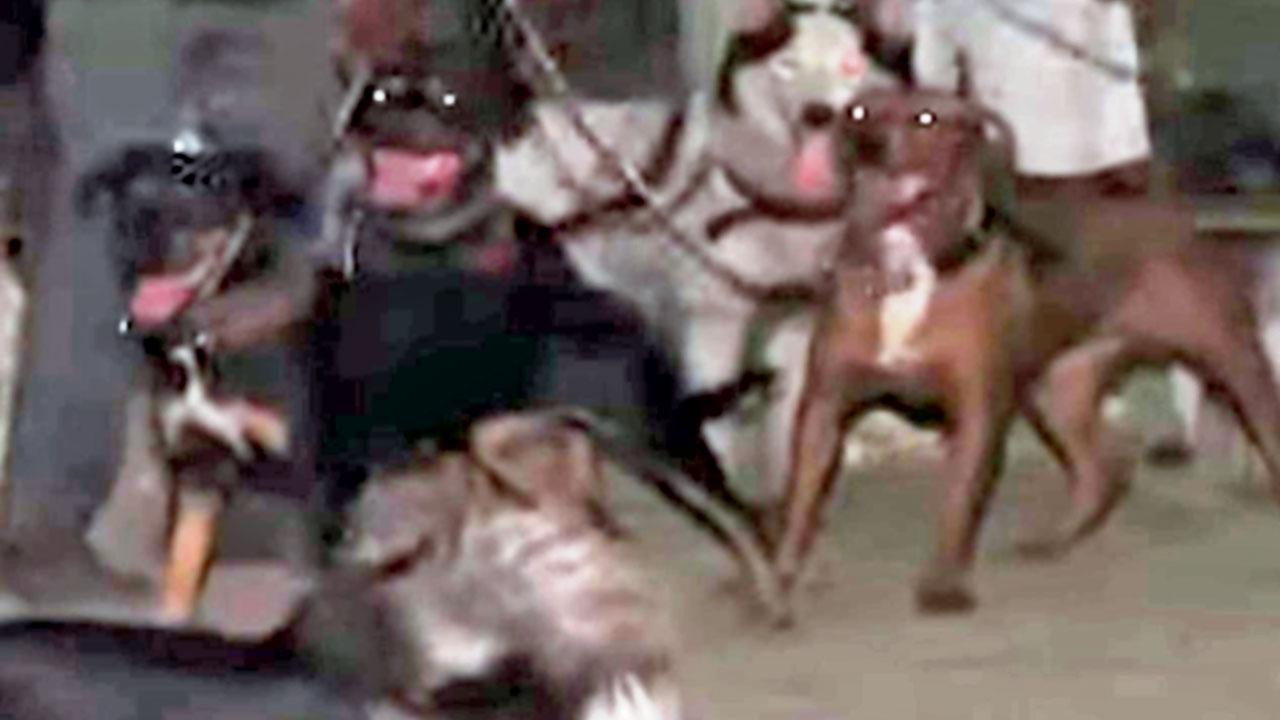 The four dogs
Two dogs helped rescue two of their brethren trapped in a Mahim flat where a fire broke out on Saturday evening. The fire broke out in the air-conditioner of a third floor flat at four-storey Nitya Sahaya building in Mahim West around 8 pm. The owner of the flat, a 75-year-old woman, is an animal lover and took care of around 13 dogs, all of whom were rescued.
Firefighters said around nine of the dogs managed to get downstairs after the fire broke out. Fire officers later rescued two dogs from the third floor. These two dogs, after coming down, again went back upstairs. Firefighters followed them and rescued two other dogs who were trapped in the flat. 
ADVERTISEMENT
As per fire officers, the fire broke out with a huge blast in the AC and added that the fire was visible from Mahim railway station. Locals alerted the Shivaji Park fire station, following which four fire engines and three water tankers were rushed to the spot.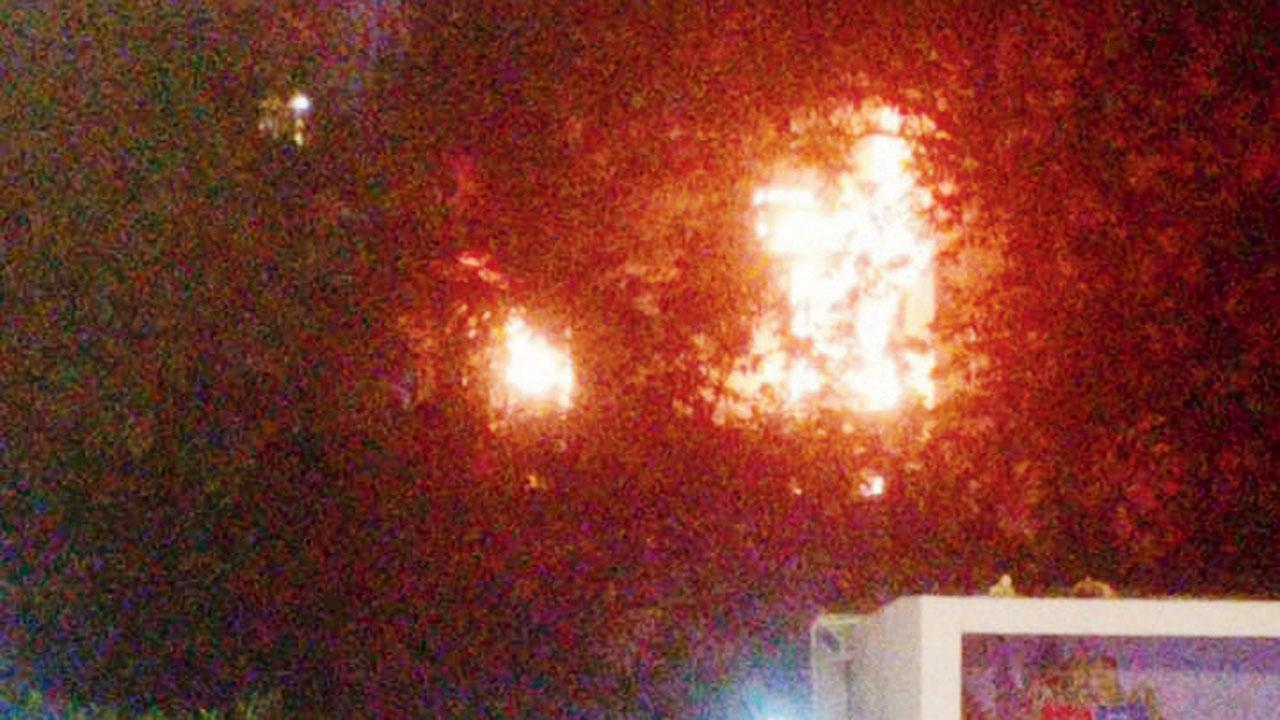 The fire broke out in a third-floor flat of Nitya Sahaya building, in Mahim West, around 8 pm on Saturday
Station master Mahesh Jadhav told mid-day, "When we reached the spot, we saw that the fire had spread in the bedroom. We immediately tried to douse the fire. After bringing the fire under control, we started rescuing the people including the senior citizen woman and her dogs."
"Two of the dogs who we rescued and brought downstairs rushed back up to the third floor. A fire officer and our dog handler followed them, and heard barks from inside the flat. It is because of these two alert dogs that we saved the other two who were trapped in the fire," he said.
Also Read: Govt must step in to help Bhandup mall shops
Speaking about the dogs, he added, "All of the dogs were friendly and cooperative. They not only did not attack our officers, who are complete strangers to them, but also helped save two others."
When mid-day tried to contact the senior citizen, she refused to comment saying she was busy dealing with the situation as the fire gutted her entire flat. Locals told mid-day that the woman, an animal lover who used to feed the dogs in the area, had moved elsewhere with her dogs after the fire.  
Vijay Kishore Mohanani from NGO Bombay Animal Rights, said, "I am thankful to the fire officers who saved all the dogs. A fire officer told us that two of the dogs, who were rescued, went back to the third floor and alerted the firefighters about the other dogs trapped in the flat. It shows that dogs have senses and intelligence, too." Do you often find yourself in the middle of office politics?