Probe into case of girl who vanished from Bandra Bandstand last month hits dead-end; cops request citizens to come forward if they have any leads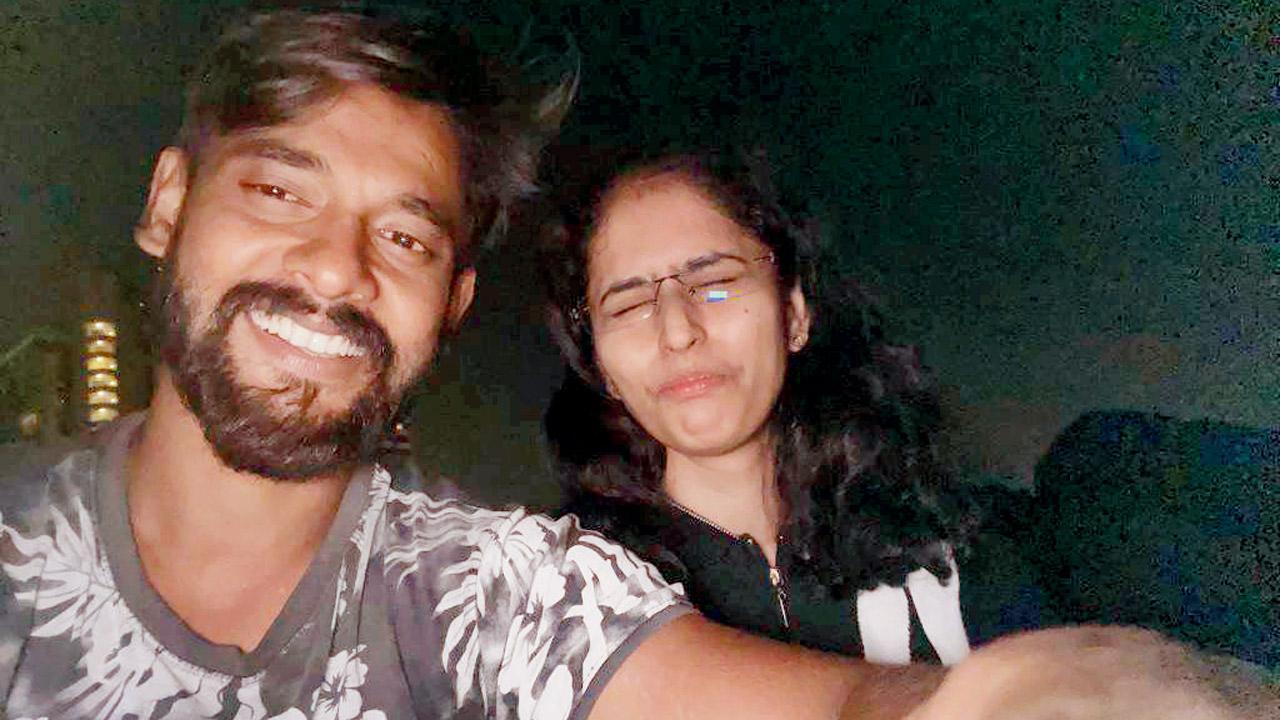 Last picture of the missing 22-year-old MBBS student Swadichcha Sane taken by the lifeguard
The investigation into the disappearance of Swadichcha Sane, a 22-year-old MBBS, student has hit a dead-end. The crime branch, investigating the case, has checked all possibilities and means to trace her whereabouts, but have not yet succeeded. Sane has been missing since November 29, 2021, and was last seen at the Bandstand promenade.
Missing report filed
Sane, a resident of Boisar, had left her house on November 29 morning to appear for her third MBBS prelims at Grant Government Medical College. Police said she boarded the 9.58 am local from Virar station and got off at Andheri station to board a fast train. She had called her brother Sanskar and said she would call again at 5.30 pm and until then her phone would be switched off. However, when she did not return home till late in the night, her family got worried and started looking for her. They, then, filed a missing person report at the Boisar police station.
Last seen with a lifeguard
According to the crime branch unit 9 officers, Sane got off a fast train at Bandra station and took a taxi to Bandstand. The police checked the CCTV footage of all roads leading to Bandstand. While there is evidence that she went to Bandstand, nothing has been found related to her return.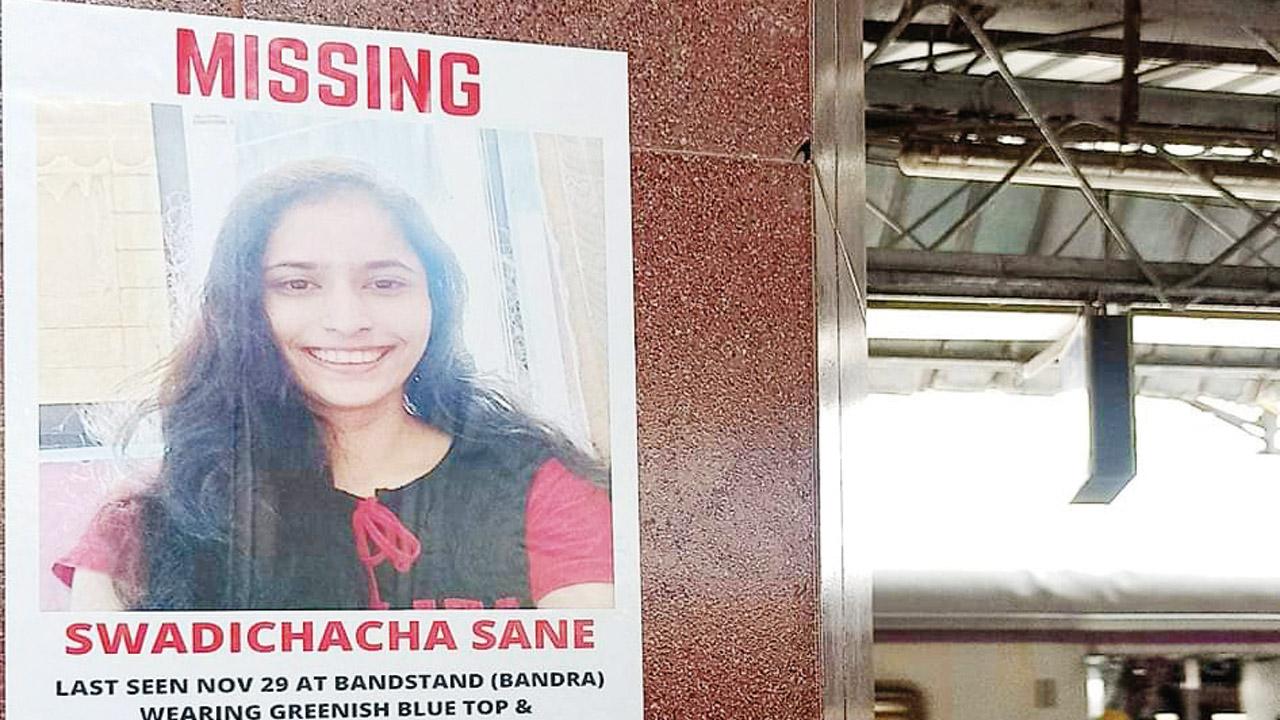 Missing posters of 22-year-old MBBS student Swadichcha Sane are put up at various railway stations
"At Bandstand she met a lifeguard Meetu Singh and chatted with him from midnight of November 29 till around 3 am and told him she was leaving. Post that Sane was not seen anywhere and her mobile phone also appeared switched off," said an officer privy to the investigation.  "We have called the lifeguard several times for inquiry when messages of her disappearance made the rounds on social media. He handed us a selfie taken by him that night," the officer added.
The crime branch has not given a clean chit to the guard as he is the last person to see her alive. However, the CCTV footage of all cameras around Mannat Bungalow where she was last seen, haven't found anything.  The crime branch has written to all police stations from Konkan that have a seashore under their jurisdiction, to check whether any dead body has washed ashore. "Nothing has been found since she has disappeared, therefore drowning is a highly unlikely," said the officer.
The officers have screened Sane's social media profiles to get any hint or background which could lead to her disappearance. But no activity has been reported since the day she has gone missing.  "We are trying our level best to get a clue about her disappearance, but as of now, there is no development. We haven't given a clean chit to the lifeguard as of now, but the probe hasn't yielded anything yet," told a senior police officer. "If any citizen has any leads on this they must approach us" he added.