A social worker from his village had registered an NC against the man; court says the complainant is not from an aggrieved party i.e. family members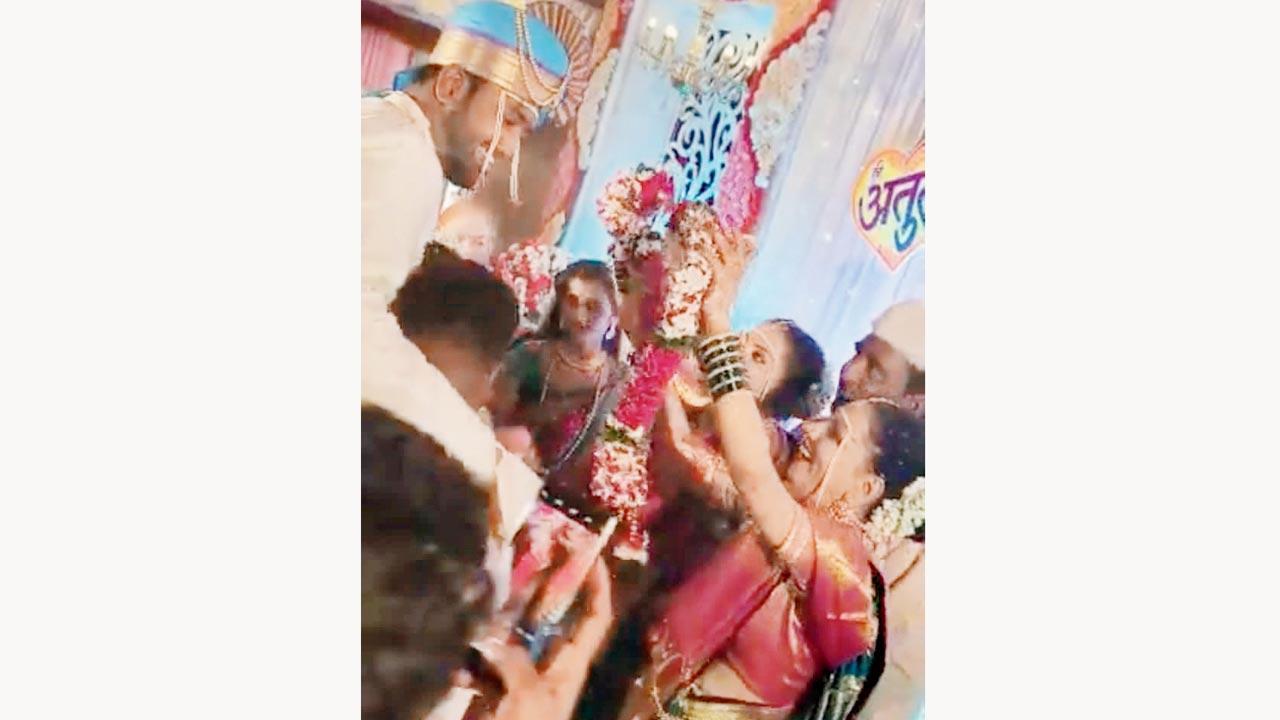 The twins who married Atul Avtade are IT engineers
A magistrate's court in Solapur district has rejected the plea of the Akluj police to investigate a non-cognisable offence registered against a taxi driver, for marrying Mumbai-based twin sisters in his village.
Speaking to mid-day, Deputy Superintendent of Police (Solapur) Basavaraj Shivpuje said, "The court has rejected permission to investigate the NC, citing Section 198 of CrPC that says the complainant should be the aggrieved party i.e. family members. We had approached the court to seek investigative powers in the NC registered against a man who recently married twin sisters. The court said it cannot take cognisance of this issue as the complainant is not an aggrieved party."
The twins, Rinki and Pinki, live with their mother at Charkop in Kandivli West. The duo got in touch with the taxi driver, Atul Uttam Avtade, at a time when their mother was ill and they had hired his cab to take her to hospital, said a source.
Also read: Mumbai Crime: Juhu man held for killing, packing and dumping mum's body
Since Avtade had been extending all possible help to the sisters at a time they needed it most, one of them fell in love with him. Soon, her twin, too, started liking Avtade.
When the duo discussed it with their mother, she gave them the green light and met Avtade's family with a marriage proposal. The twins are IT engineers.
After a video of their wedding went viral on social media, a social worker from Avtade's village, Rahul Bharat Phule, registered an NC against the man under Section 494 of IPC.
Their neighbours told mid-day that the sisters were reserved and hardly interacted with anyone. "The family of these girls has been staying here for a long time. Their father Milind Padalkar died of a heart attack in 2017, so there is no male member at their house. Around six months ago, their mother fell sick and the taxi driver had helped them a lot," said one of their neighbours in Charkop.
"Their father was a chemical engineer and the girls are IT engineers in a firm in Mumbai," said a source. Will you be changing your home decor this winter?