Senior clinician suffered massive heart attack in April, medical fraternity hails his contributions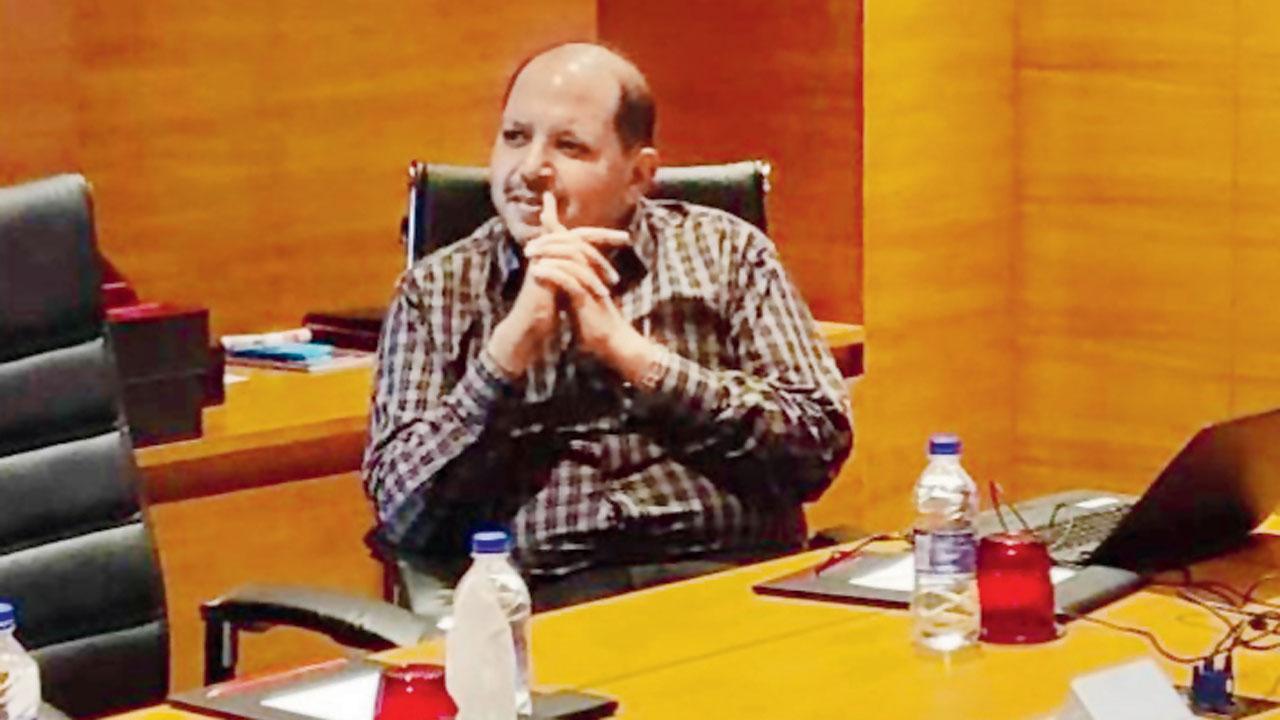 Dr Om Shrivastav. Pic/Facebook
Dr Om Shrivastav, one of the city's most renowned infectious disease experts and a member of the Maharashtra Covid-19 Task Force, died around 10 am at Breach Candy hospital on Tuesday. He was 55. The medical fraternity mourned the demise of Dr Shrivastav, who worked as a consultant at the Jaslok and HN Reliance Foundation hospitals. He would also treat patients at the civic-run Kasturba hospital.
On April 28, Dr Shrivastav experienced a massive heart attack at his residence, which is next to Breach Candy hospital. The family immediately rushed him to the hospital but due to hypoxia, or low oxygen levels, he fell into a coma from which he never recovered and had to be on a ventilator.
Dr Chandrakant Pawar, superintendent of Kasturba hospital, said, "He was one of the best clinicians. During the pandemic, he helped and guided us a lot in terms of preparation and treatment. He used to train and guide doctors at the hospital. He was also a very soft-spoken and humble person. It is a great loss to the medical fraternity. He had also treated patients in the hospital when Swine Flu had arrived."
Another task force member, Dr Shashank Joshi, said, "I'm deeply sad to lose a close friend, a colleague and a fellow researcher. He was a thinker, teacher and clinician. We pray to the almighty that he attains moksha, and we pray his family receives the strength to bear this immense loss." A family member said that a decision would be made about the last rites as relatives who live abroad are yet to arrive in the city.
Also read: Mumbai: Madhumati Lele Shrivastava wins Cricket Club Of India president polls
Jaslok hospital Chief Operating Officer George Alex said, "We are deeply saddened by the demise of Dr Om Shrivastav, who was the director of Infectious diseases at the hospital. He was an excellent clinician who had the vision to set up the acute care unit at the hospital in 2014 in the emergency department to handle infectious diseases. He made significant contributions during the pandemic."
Dr Avinash Supe, medical director at Hinduja hospital and in-charge of the COVID death review committee, said, "It is a great loss to the medical fraternity. We had worked a lot during the COVID pandemic and before. He helped the BMC make many policy-making decisions related to health. He was a good teacher and speaker. He was an expert in treating infectious diseases. We lost a gentleman and a humble person." 
55
Dr Om Shrivastav's age at the time of his death