Virologists weigh the ethical pros and cons of the unprecedented race against time to develop an antidote for the novel Coronavirus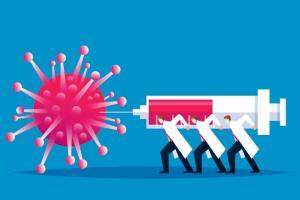 Representation pic
Medical experts and virologists have expressed concern over AstraZeneca, which is working in collaboration with the Oxford University to develop a COVID-19 vaccine, seeking exemption from liability and asking for indemnity from the side effects of their vaccine for four years, saying this has never happened before and could set an incorrect precedent for future drug and vaccine development
When contacted Delhi based Dr Jacob Puliyel, erstwhile Member of The National Technical Advisory Group on Immunisation (NTAGI), informed MiDDAY, "They (AstraZeneca) are right to ask for such 'indemnifying of no action in case of vaccine reaction or doesn't work' Actually they need to ask for indemnification when vaccine produces reaction AND doesn't work against the disease, because that is what the trials are showing. The Government should pay compensation and the company should take profits. It is a brilliant business model and any government that is fooled into signing such indemnification deserves what they get."

Dr Jacob Puliyel, former member, NTAGI
Dr Jacob further added, "The trial itself was a matter of concern, as the drug produced so much reaction that they changed the study protocol midway to add paracetamol for the recipients. This has been reported in the Lancet https://www.thelancet.com/journals/lancet/article/PIIS0140-6736(20)31604-4/fulltext. In the group of 10 people (yes it was studied only in 10 to give the two doses) where they gave the required 2 doses, the second dose DID NOT increase CELLULAR immunity which is what is needed for protection against COVID. So they are correct to ask for indemnity 'when vaccine produces reaction AND doesn't work against the disease'. This was discussed brilliantly in this week's Highwire programme (https://thehighwire.com/watch/)."
A pharma expert when contacted said, "Conventionally, new vaccine introduction takes more than ten years, but with advance in technology and newer platforms (mRNA platforms), this is the first time in the history of vaccinology, the introduction of a new vaccine, has been, is reduced to less than one year."
Also Read: Coronavirus outbreak: Maharashtra reports 9,509 new COVID-19 cases, 260 deaths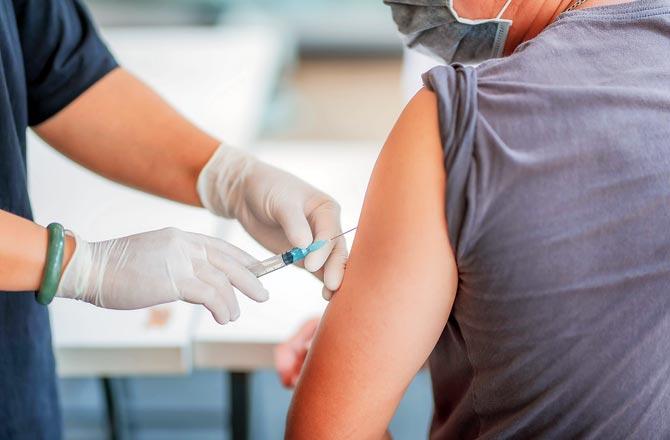 Representation pic/Getty Images
He added, "Also, as per his knowledge, this is for the first time that 'indemnity clause' is being introduced seeking vaccine liability exemption, which is questionable and also against medical ethics. A practice, if allowed, will have far more ramifications."
The expert added "Any unfortunate adversity will erode the overall 'Vaccine Confidence' and increase the incidence of 'Vaccine Preventable Diseases'; especially in developing countries.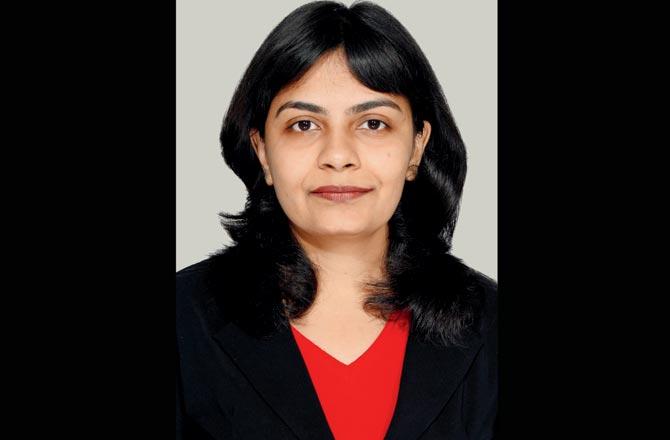 Stuti Galiya, solicitor
When contacted Dr Wiqar Shaikh, senior allergy and asthma specialist said, "AstraZeneca sought indemnification against both side effects and mortality for their new yet to be launch COVID-9 vaccine, claiming cover that the vaccine is in the national interest of all nation. In the United States, there is already a law, to exclude liability claims against Pharma companies, for various products, which could help control, public health catastrophe, this law is called 'Public Readiness and Emergency Preparedness (PREP) Act 2005. This happened when the supreme court in USA, ruled in favour of protecting vaccine makers from state lawsuits. The court reached the decision, considering that the federal, protect vaccine makers from product liability suits, that seek damages for injuries, or death attributed to a vaccine. The only exemption to PREP Act's blanked liability protection, to the pharma industry is when a victim, can show evidence of a manufacturer, wilful misconduct. However the European doesn't have such an act and therefore it is a point of dissent between the European Union and Pharma companies. Also, no such acts exist in India."
Wiqar Shaikh added, "Apart from the dengue vaccine (Dengvaxia) in which children allegedly died during the trial in 2017 in the Philippines, there was a case in France in 1998-99 with respect to a hepatitis B vaccine, which was alleged to have caused a neurological disease called multiple sclerosis. In 1976, a swine flu vaccine was abandoned in the USA, because of the unexpectedly high number of cases of a neurological condition called the Guillain Barre Syndrome, which resulted in fifty-three deaths."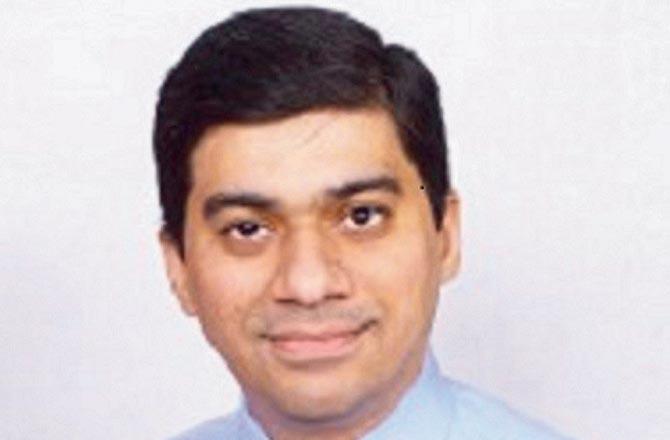 Dr Ketan R Vagholkar, professor of surgery at D Y Patil Medical College
"In India, we need to have a cautious approach to any new vaccine, for any medical condition and this included SARS-CoV2. We simply cannot afford either morbidity or mortality with any COVID-19 vaccine. It is imperative, therefore that any Pharma company, introducing a COVID-19 vaccine, in our 1.36 billion population in India, must compulsorily demonstrate not only its effectiveness, but also its safety. Therefore such blanket indemnity to any company is not acceptable to the medical and scientific community in India," Dr Shaikh.
Dr Ketan Vagholkar, Professor of Surgery at D Y Patil Medical College, said, "Indemnification of a vaccine in evolution, is unheard of. The fact remains that the COVID-19 vaccine is still under trial process and is not fully developed. Therefore, the protective efficacy, short term and long-term side effects/complications on human subject are yet to be defined."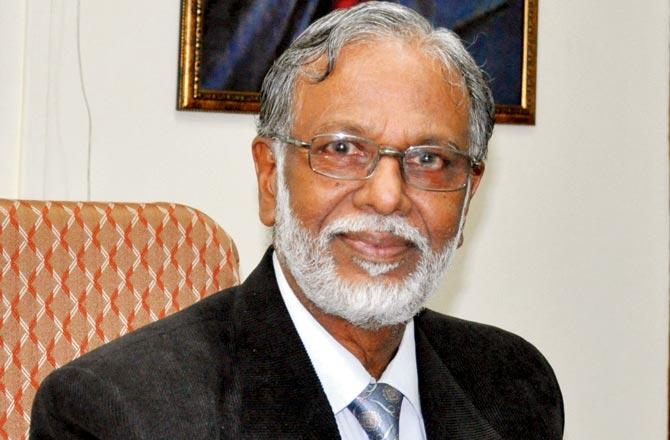 Dr T Jacob John, virologist
Dr Vagholkar added, "This impulsive measure, indicates that there is growing pressure from government of developed nations to allow this concept of indemnification. It seems to be a sort of damage control measure to cover up, the mistakes, in the last four months to control the pandemic outbreak of COVID. If allowed, to indemnify the vaccine, the entire world, will follow the same principle, which could set a wrong precedent for any future drug or vaccine development."
"It appeared that there is a big rat race, amongst pharma giants, to develop such a vaccine, without sound scientific basis, for huge financial benefits. The patients will be helpless sufferers of this indemnity concept.," Dr Vagholkar.
Dr Vagholkar further added, "India is a heterogeneous population, and cannot be compared with Western population. When comparing our performance in tackling the COVID pandemic, it is much more organised and effective, as compared to Western World and that we should continue, with the same, approach, and not fall prey, to such half-heartedly prepared vaccine, by the Western world."
'No problem with indemnity exemption' Dr Jacob John, a well known virologist
Well-known globally acclaimed virologist, Dr Jacob John, from Vellore, Tamil Nadu informed MiDDAY, that technically and legally such indemnification is called 'hold harmless exemption' from any legal liability, in case of anything go wrong in India.
Dr John added, "In other words, if anyone is donating anything, it is presumed that the intention was not to cause any harm, but it is done with a good intention. Any legal complications arising out of such action is usually exempted for the country or the donor."
"In this case, since Oxford University is developing the vaccine, which is being tried on subjects in their country by AstraZeneca, it is presumed that the same will be workable in other countries, but due to any reason, if the said vaccine, leads to any complications or side effects on subjects, who were already having any comorbid conditions, the indemnity clause, will exclude the vaccine developing agency (AstraZeneca or Oxford University) from any legal liability," said John.
He added, "Interestingly, this doesn't mean that the liability on Indian company, procuring or manufacturing the said vaccine get exempted from such indemnity. The legal liability on Indian company for any serious adverse effects on human volunteers is normal and routine in vaccine trials.
Dr John added, "The Drug Controller General of India, hence had directed that the COVID vaccine, trial should be repeated for phase 2, in India, before going for phase 3, which is called the 'bridging study' which is necessary to ensure safety and efficacy of the new COVID-19 vaccine"
When informed about the Oxford vaccine, failing the trial in Monkeys in May, Dr John clarified stating, "The possibility could be vaccinated Monkeys might have got infected with the virus when challenged, but did not get the disease (COVID-19) and there are many vaccines, which may not protect against infection, but can protect the person from the disease. Vaccines are usually for protection from disease and not from infection"
'No specific law in relating to vaccine compensation, in India' legal expert says
Solicitor Stuti Galiya, said, "Most of the countries across the world have specific vaccine compensation program, for providing compensation to victims in the event of injury, harm or death caused on account of use of particular vaccine. There are various laws in India dealing with the issue of vaccination, such as, the Epidemic Diseases Act, 1897, Drugs and Cosmetics Act, 1940, the Vaccination Act, 1880, etc. However, in India, there is no specific law relating to vaccine compensation. Hence, the only option for an aggrieved party is to file legal proceedings under these general laws."
Galiya further added, "The courts have in various cases, stressed upon the fact that whilst in any vaccine program, the possibility of side effects cannot be completely ruled out. However, under the constitution, it is the responsibility of the Government to gear up to its machinery to meet any such eventuality or liability related claims. In case of failure on the part of the Government, an action could lie against the Government (where such a vaccination program is administered through the state). In case of any medical negligence in handling, a case would also lie against the concerned health care provider under consumer protection laws."
Usually in case of healthcare-related claims, if the manufacturer has adequately warned the physician or the recipients about a drug's foreseeable adverse effects, it is possible for the manufacturer to escape liability unless where the plaintiff can show that the injury was purely caused on account of negligence on the part of the concerned physician/manufacturer. Since the coronavirus pandemic has created a unique situation across the globe, it is important that India draws few insights from other countries where there is specific vaccine compensation-related law. It is important that a holistic perspective be taken from the end-user perspective as well and a robust legal machinery be put in place, before launching such vaccines in India, she concluded.
When asked about 'Hold harmless expulsion' she opined that 'hold harmless' is where both parties contractually agree on liability exclusion. Vaccine related program is a public health directive, and this concept may not be relevant. It is more of a contract law concept.
10
No. of years it normally takes to develop a vaccine against infectious viruses
Catch up on all the latest Mumbai news, crime news, current affairs, and a complete guide from food to things to do and events across Mumbai. Also download the new mid-day Android and iOS apps to get latest updates.
Mid-Day is now on Telegram. Click here to join our channel (@middayinfomedialtd) and stay updated with the latest news