Carer says nowhere else to go, as local MNS man raises complaint about barking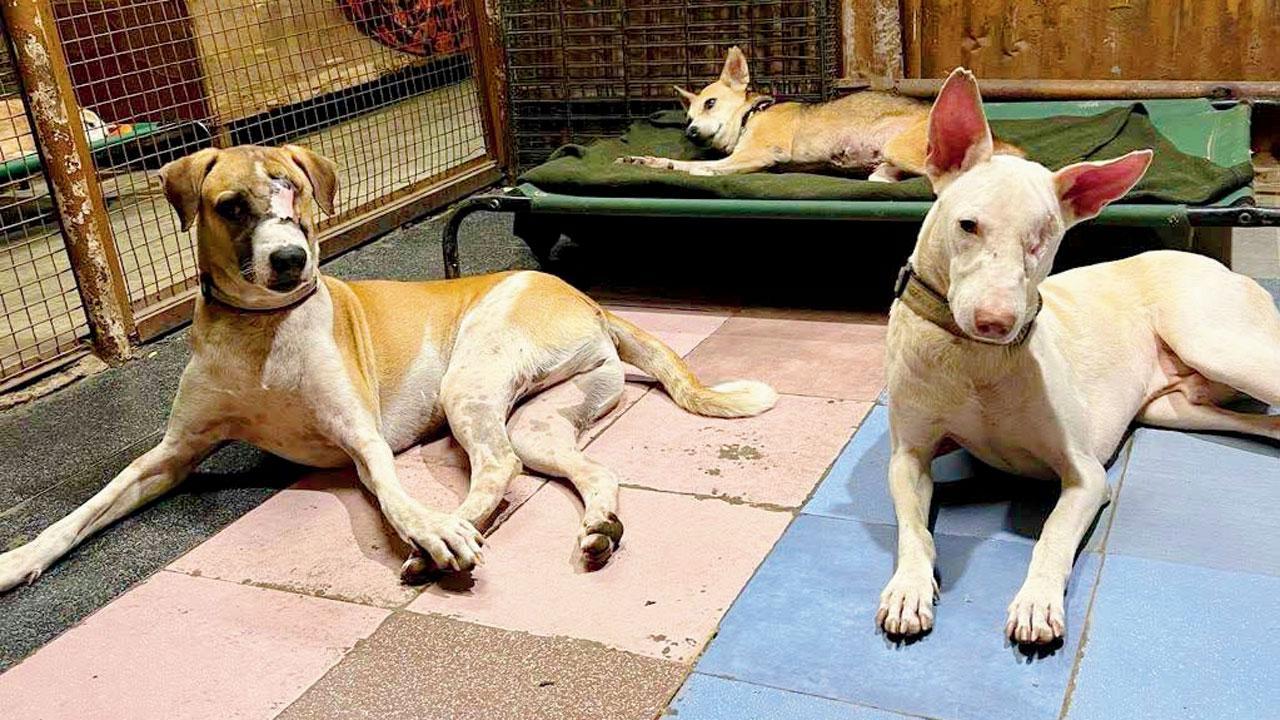 Injured strays recuperate at the centre in Dombivli
An office-bearer of the Maharashtra Navnirman Sena (MNS) in Dombivli has demanded that the local civic body shut down a dog shelter, claiming that local residents were being disturbed by the canines' barking. Incidentally, it is well known that his party chief, Raj Thackeray, is a dog lover who has adopted several strays. Aditi Parmeshwaran, an animal activist who resides in Dombivli, opened the shelter, Empathy Unlimited Animal Welfare Foundation, on a 2,000–2,500 sq ft plot in the Dombivli-Thakurli region in August 2020 after approaching a landlord, who is also an animal lover.
The primary reason for opening the centre, according to Aditi, was to help strays in need. "Currently, there are close to 100 stray dogs at our shelter, the majority of which have disabilities such as blindness or significant injuries. Our team has been working to provide these animals with a decent life, since if they are left on the road, they might not survive," she said. Pradip Sharad Chaudhari, the MNS leader, wrote to the health department of the Kalyan Dombivli Municipal Corporation (KDMC) on May 31, stating that the neighbourhood's residents were experiencing problems as a result of the dogs' constant barking.
ADVERTISEMENT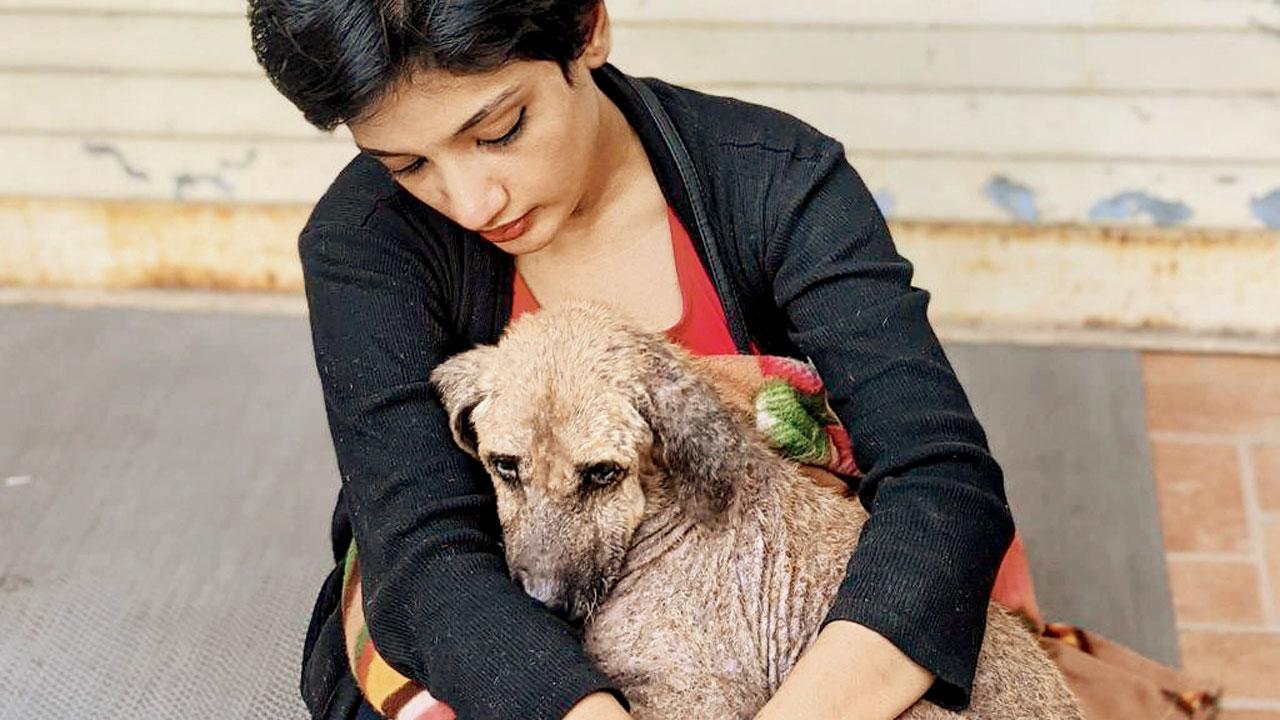 Aditi Parmeshwaran at the Empathy Unlimited Animal Welfare Foundation shelter
Aditi said, "The residential building near our shelter was under construction when we opened, but now that it has been completed, residents have moved in. I do agree that the dogs bark occasionally, but nobody from the neighbourhood has approached us to complain about our dogs causing them problems. The office-bearer wants to close the shelter, but he ought to explain where the 100 stray dogs will go. Should we just let them die on the road? Every problem has a solution, and I propose that we discuss it as a group." According to Aditi, the centre treats animals on the road and feeds over 500 of them in total.
Contents of the MNS letter
Chaudhari's letter states, "The reason why I am writing to you is that there is a clinic for stray dogs in Division No. 25 Thakurli Ganapati Visarjan Lake. Stray dogs are causing problems for local residents and senior citizens. The residents have handed over a written complaint regarding the same to our local MNS office. We would like to tell you that we hope to take appropriate action at the earliest."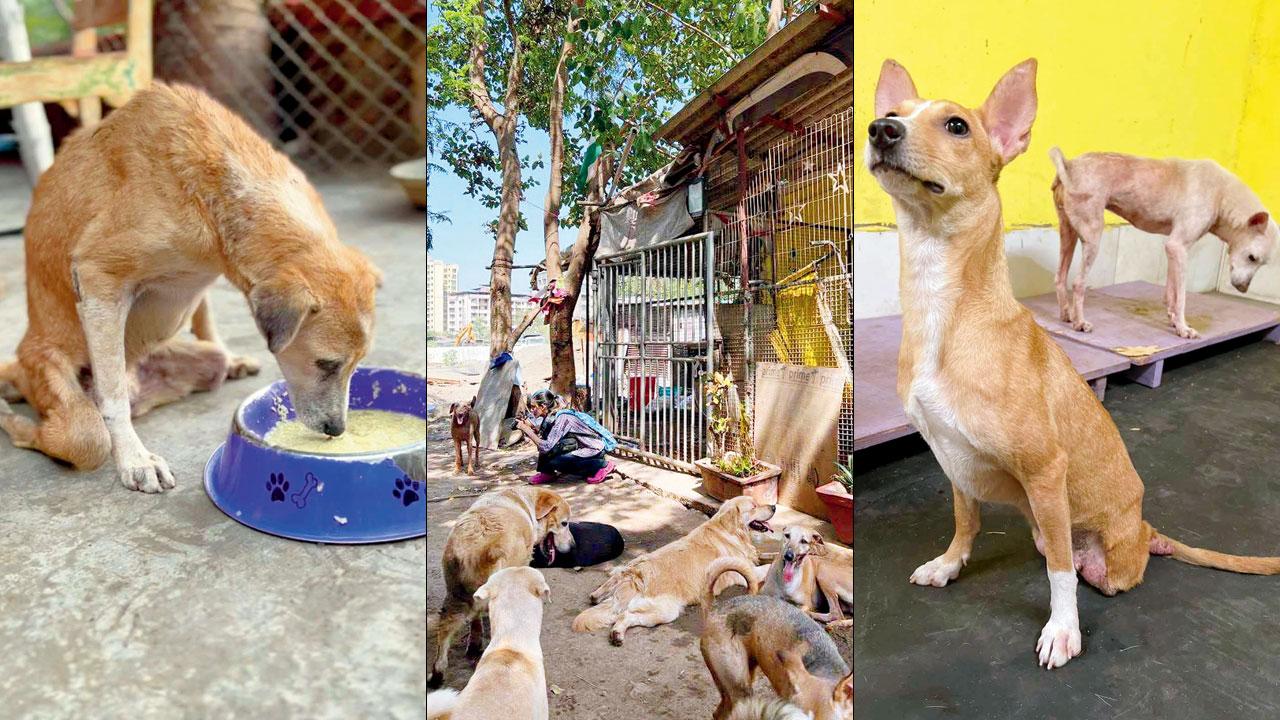 A majority of the strays at the shelter have disabilities such as blindness or other significant injuries
The leader told mid-day, "I don't have any issues with dogs and cats because I am an animal lover myself. But locals don't want the shelter in a residential area the barking of dogs is creating a lot of noise."  He added, "I cannot disclose names and numbers as the residents don't want to come into the picture."
Aditi's message on social media
After learning about the letter, Aditi posted a message on social media which states, "We have completely stopped 'rescue' operations. Kindly do not contact us or bring animals to our shelter. I cannot give any references either. You can choose to contact any local NGOs, local municipalities, local corporators, politicians, cops, vets but please do not reach out to us." She also mentioned that over the past two decades, she and many others had served and fed animals only to receive backlash from locals.
"If you are someone who wants to start a centre for strays in Dombivli, think a thousand times before doing so. The people here want free help for the animals, they will harass you and continue to torture you till they break your soul. Dombivli is hands down one of the worst places for stray animals in our country. We are going to focus on resolving issues and finding a sustainable solution as we do not want to drain our energies in human conflicts. We still have many animals under our care," the message read. 
100
Approx no of stray dogs at shelter Do you practice ecotourism?