Fire broke out in lower floor of building, reached dome within a short period of time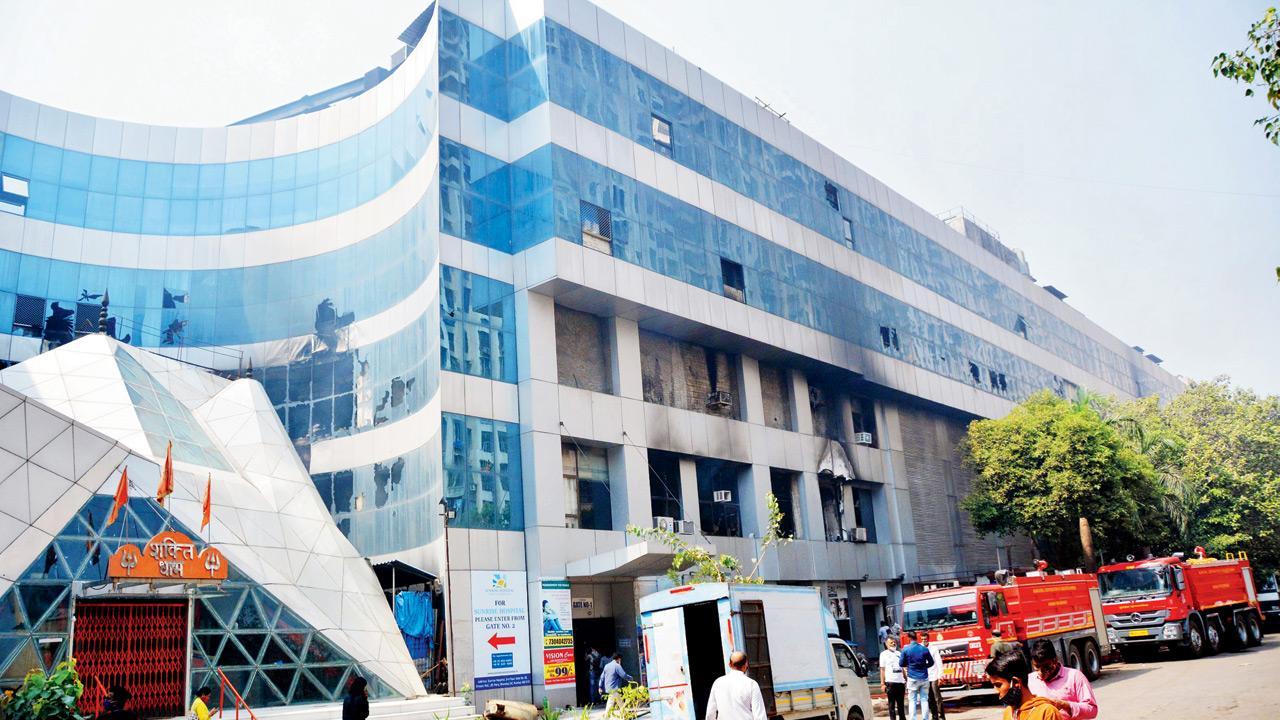 Early last year, on March 25, a fire broke out inside Sunrise Hospital in Dreams Mall, killing 11 people. File Pic
Barely a year after a fire broke out at Sunrise Hospital in Dreams Mall, Bhandup killing 11 people, another fire was reported inside the premises, gutting a major part of the structure.
The fire broke out on the lower floor of three-storey building and reached the dome in a short period of time. The mall was empty at the time of the incident. The Mumbai Fire Brigade managed to douse the fire only early on Saturday morning. 
ADVERTISEMENT
The mall had been lying vacant after last year's fire incident. The fire brigade received a call at around 8 pm. Fifteen fire engines and 11 water tankers were pressed into service. 
"The electricity was disconnected after last year's incident. There was security at the mall, but no one knows the reason for the fire. The fire spread from the basement to the dome within no time. Almost everything gutted in the fire," said a fire official. 
The fire brigade managed to bring the fire under control a little after midnight; the fire was doused by 5 am. "The preliminary cause of the fire is uncertain. The fire spread rapidly in every part of the mall. We are conducting an inquiry," said Hemant Parab, Chief Fire Officer of the BMC.
On March 25, 2021, a fire had broken out at Sunrise Hospital, inside the same mall. Eleven persons, who were admitted to the hospital, had died in the incident.