Mumbai Fire Brigade to serve the society a notice for violations of fire safety protocols today, to give office-bearers a month to get things in order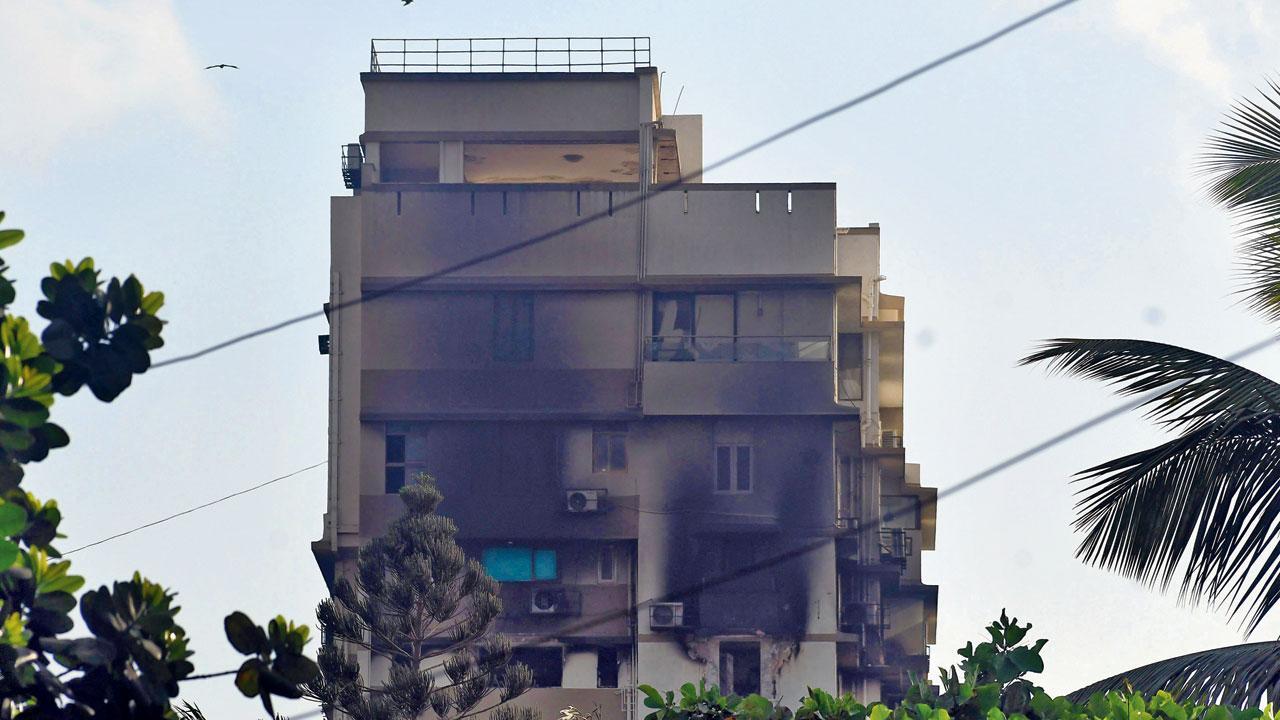 Breach Candy society where the fire broke out on Saturday night. Pic/Ashish Raje
The Mumbai Fire Brigade will on Thursday send Breach Candy CHS a notice for violation of fire safety norms. The internal fire-fighting system was found to be inoperative when firefighters were dousing the blaze in the last building of the society on Saturday night. The society will get 30 days to straighten things out, said officials.
Prima facie, a short circuit caused the fire, which spread due to two cylinder blasts, on the 12th floor of the ground plus 14-storey building, according to sources. Two people were rescued from the impacted floor through the staircase. The fire brigade extinguished the blaze by 3.30 am on Sunday, after five hours. The rescue operations were delayed due to the vehicles parked near the premises, said sources. The fire brigade officers had to move the vehicle to make way, they added.
ADVERTISEMENT
"Our team also visited the building, and during the visit, we found that an internal fire-fighting system was not in place. Upon receiving the notice on Thursday, the society will have 30 days to complete the fire safety norms and submit a safety audit report from a registered auditor," an official said. "During fire-fighting operations, we also found obstructions in the staircase, passage and near the lift in the building. We have asked the society to remove these obstructions," the official added.
When the society was developed, there were no strict rules for internal fire safety, according to sources. "Now, according to the Maharashtra Fire Prevention and Life Safety Measures Act, every high-rise building should have an internal fire fighting system," said a fire bridge official. If they do not comply with the notice, the Act has a provision for taking strict and penalising. "The action involves imprisonment for six months up to three years or a penalty of up to Rs 3,000, depending on the violation," the official added. mid-day could not contact the society office-bearers for comment, as the security person denied entry to the premises. Will you take intranasal vaccine as a precautionary dose?