The 19th Vande Bharat of Indian Railways will run on the highest viaduct and longest tunnel of Konkan Railway giving breath-taking views to its passengers. The train will be operated between Goa and Mumbai via the serene Konkan Railway, an example of extreme engineering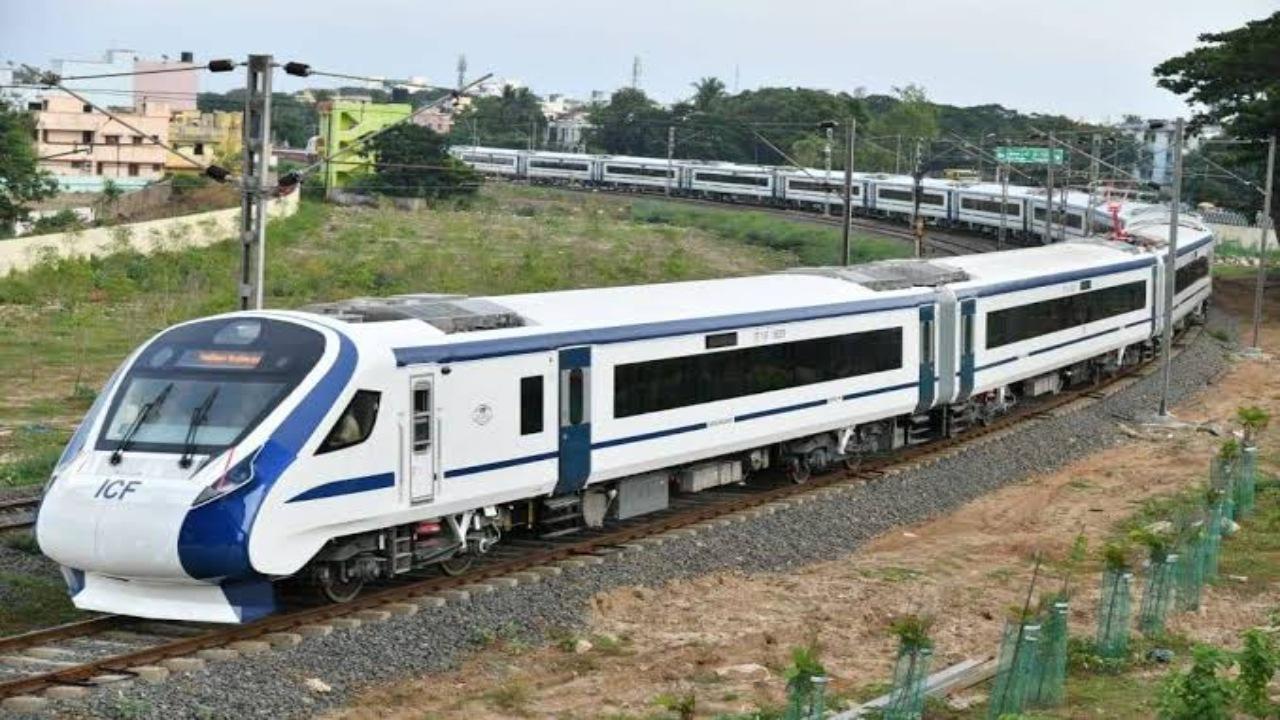 Midday photo
The 19th Vande Bharat of Indian Railways will run on the highest viaduct and longest tunnel of Konkan Railway giving breath-taking views to its passengers. The train will be operated between Goa and Mumbai via the serene Konkan Railway, an example of extreme engineering.
The entire Konkan Railway stretch has 91 tunnels and 1,880 bridges with the longest tunnel of 6.5 km at Karbude near Ratnagiri and tallest 64-metre-high bridge over Panval river at Ratnagiri. The Konkan Railway operates 756 km-long routes between Roha near Mumbai and Thokur near Mangalore. This route, which is spread across three states - Maharashtra, Goa and Karnataka - is one of the challenging terrains with many rivers, gorges and mountains.
ADVERTISEMENT
The train will have seven halts between CSMT and Madgaon: Dadar, Thane, Panvel, Khed, Ratnagiri, Kankavli and Thivim. While the sectional speed on CSMT-Diva is 105 kmph, between Diva and Roha it is 110 kmph and on the Konkan Railway stretch it is 120 kmph. During the trial run two weeks ago, the train departed from platform number 7 of CSMT in Mumbai at 5:30 am and reached Madgaon station in Goa at 12.50 pm.
The journey will be serene, and the train will pass through lush green mountains and high bridges, including the longest tunnel on Konkan Railway at Ratnagiri. The 6.5 km long Karbude tunnel is one of the longest railway tunnels on the section.
Also read: Mumbai: Western Railway trains to remain affected on Jogeshwari-Goregaon section on June 3, 4
The Panval Viaduct, also known as Panval Setu, spans the Panval River and is the tallest and highest viaduct on Konkan Railway. The bridge is 424 meters long, with its tallest pier standing 64 meters above bed level. It was the first bridge constructed in India utilizing the incremental launching method, and it was constructed for Konkan Railway. A single-cell continuous prestressed concrete box girder with nine intermediate spans of 40 meters and two end spans of 30 meters is the superstructure of the bridge. Hollow reinforced concrete octagonal piers lying on open foundations make up the base. Do you think you have become a part of the hustle culture?