Resident doctors at the state-run J J Hospital in South Mumbai have gone on an indefinite strike, alleging the ophthalmology department is being run in a "dictatorial" manner by former dean and veteran eye surgeon Dr Tatyarao Lahane and the current department head Dr Ragini Parekh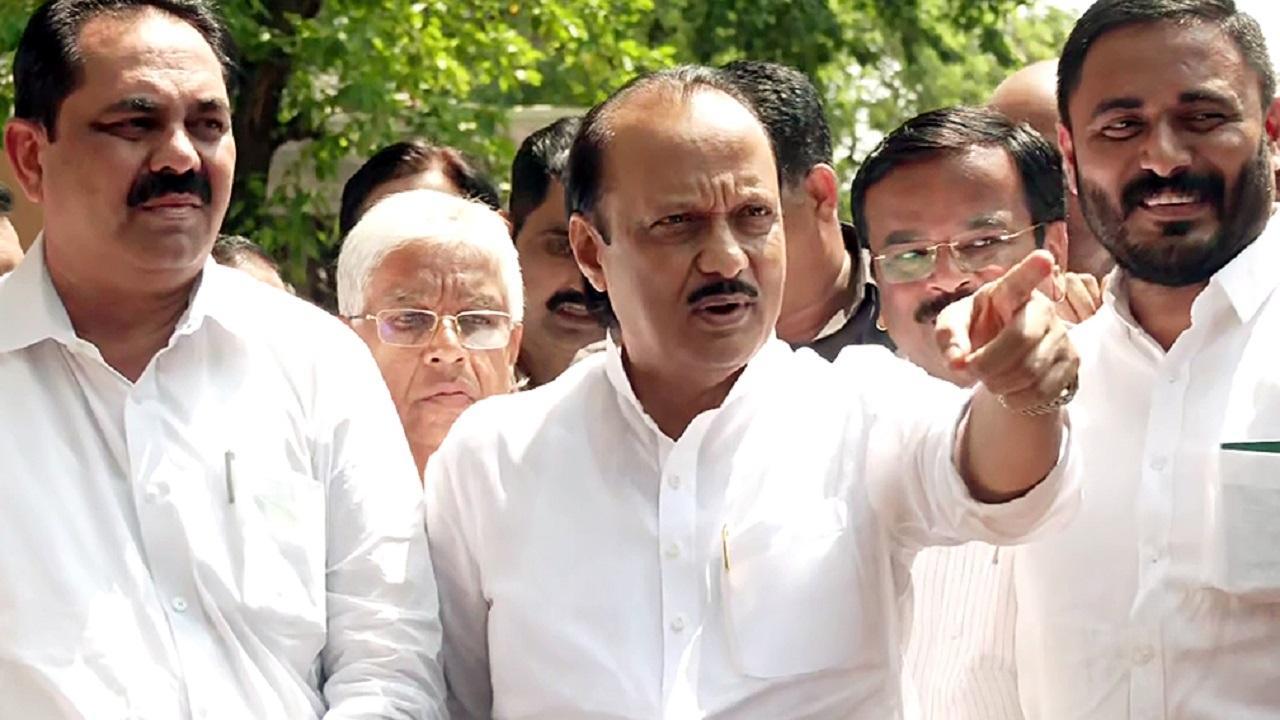 Ajit Pawar. File Pic
Leader of Opposition in Maharashtra Assembly and senior NCP leader Ajit Pawar said on Friday that he has sought Chief Minister Eknath Shinde's intervention in the ongoing resident doctors' strike at state-run J J hospital in Mumbai as patients are suffering.
"I have written to the CM (Shinde) DCM (Devendra Fadnavis) and the minister concerned drawing their attention to the issue of the resignation of nine doctors and the ongoing strike by the resident doctors," said Ajit Pawar, reported PTI.
ADVERTISEMENT
According to PTI, resident doctors at the state-run J J Hospital in South Mumbai have gone on an indefinite strike, alleging the ophthalmology department is being run in a "dictatorial" manner by former dean and veteran eye surgeon Dr Tatyarao Lahane and the current department head Dr Ragini Parekh.
Lahane has called the allegations baseless, asserting that nine doctors, including Parekh and himself, have "resigned" due to harassment by the hospital administration.
The Nationalist Congress Party (NCP) leader said the doctors' strike and resignations have impacted services at the outpatient department (OPD) and those admitted to the hospital are facing hardships, reported PTI.
"When such things happen, they should be resolved through talks. Unfortunately, I feel the government is lacking somewhere in this matter," he said.
The strike at JJ hospital, called by the Maharashtra Association of Resident Doctors (MARD), started on Wednesday (May 31) and the agitating physicians are also seeking resolution of the issue of unpaid stipends and arrears of the previous two batches.
The stir at Maharashtra's biggest government hospital is centred around Lahane, a Padma Shri recipient who holds a record for performing the highest number of cataract surgeries, and Dr Parekh.
Lahane earlier served as the dean of J J Hospital and also the Director of the Directorate of Medical Education and Research (DMER) of the state government.
Asked about NCP chief Sharad Pawar's separate meetings with CM Shinde and industrialist Gautam Adani on Thursday, Ajit Pawar said that there are matters where one has to meet the CM.
"I also go and meet the CM, I also seek time to meet the deputy CM. When I was the deputy CM and Uddhav Thackeray was the CM, Opposition leaders used to meet us. So there is no need to initiate 'spicy' discussions over these meetings," he said.
Likewise, Ajit Pawar said, people from all sections of society visit "(Sharad) Pawar saheb" to discuss various issues. "This is not the first time (Adani meeting NCP chief). He (Adani) met him (Pawar) on many occasions. They know each other," he said.
(With inputs from PTI)