Gobsmacked commuters complain that Churchgate-Borivli train that usually arrives in Bandra at 10.41 pm has been leaving the station at 10.38 pm these days!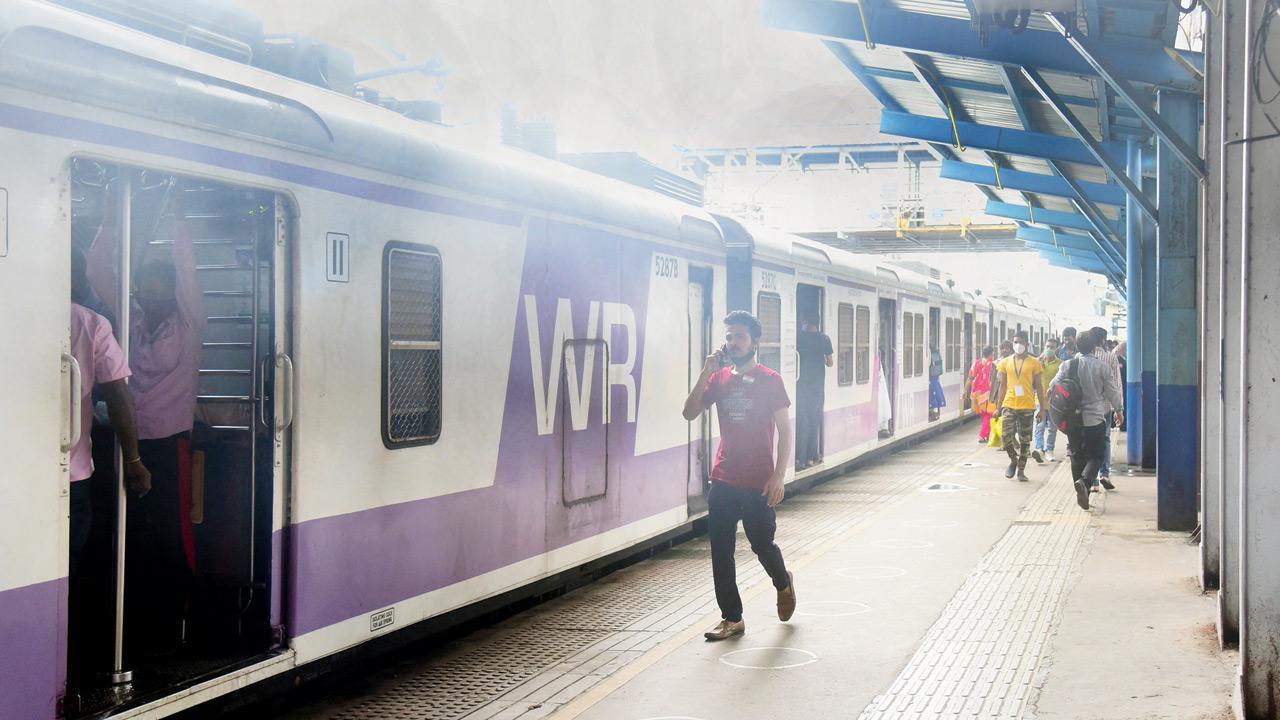 The commuters complain that the Churchgate to Borivli train which is scheduled to arrive at Bandra station by 10.41 pm, departs at 10.38 pm. File pic
There are some who complain of delayed trains, but commuters on Western Railway have quite another problem. They have complained that trains arrive and leave Bandra station much before their scheduled time. Daily passengers are irked as they have been missing their regular trains at night and the next suitable one is at least 25 minutes later.
This has been happening for the past three days. The Churchgate to Borivli train which is scheduled to arrive at Bandra station by 10.41 pm, departs at 10.38 pm. At the time, we are still on the bridge that connects to the platform. It is very frustrating to see the train leave, despite being on time at the station," said commuter N Dave. "Not everyone will agree with such an arrangement of trains leaving early in Mumbai," added Dave, who filed a complaint at Bandra station on Wednesday night.
ADVERTISEMENT
Another commuter Ramnik Gupta said while it was good that trains were punctual, they should make a provision to halt them at major stations and leave as per the scheduled time. "Trains usually arrive and leave early at night. I am told this is allowed, but at least at junctions or major stations, where footfall is high, they should wait till the scheduled departure time so that such confusion does not occur," he added.
Senior divisional officials said as per railways' rules, local trains on Mumbai suburban are permitted to leave up to three minutes before the scheduled departure at en-route stations. However, at originating stations, the train will leave only at the scheduled departure time. Bandra is an en-route (mid-way) station, hence what the railways are doing is perfectly by the rules. Western Railway officials said they had taken note of the complaint and will examine it in the interest of commuters.
25
Time in minutes that commuters have to wait for next suitable train
"Exciting news! Mid-day is now on WhatsApp Channels

Subscribe today by clicking the link and stay updated with the latest news!"
Click here!