Touts, including some authorised ones, used illegal software, fake IDs to generate tickets, say RPF; campaign on to raise awareness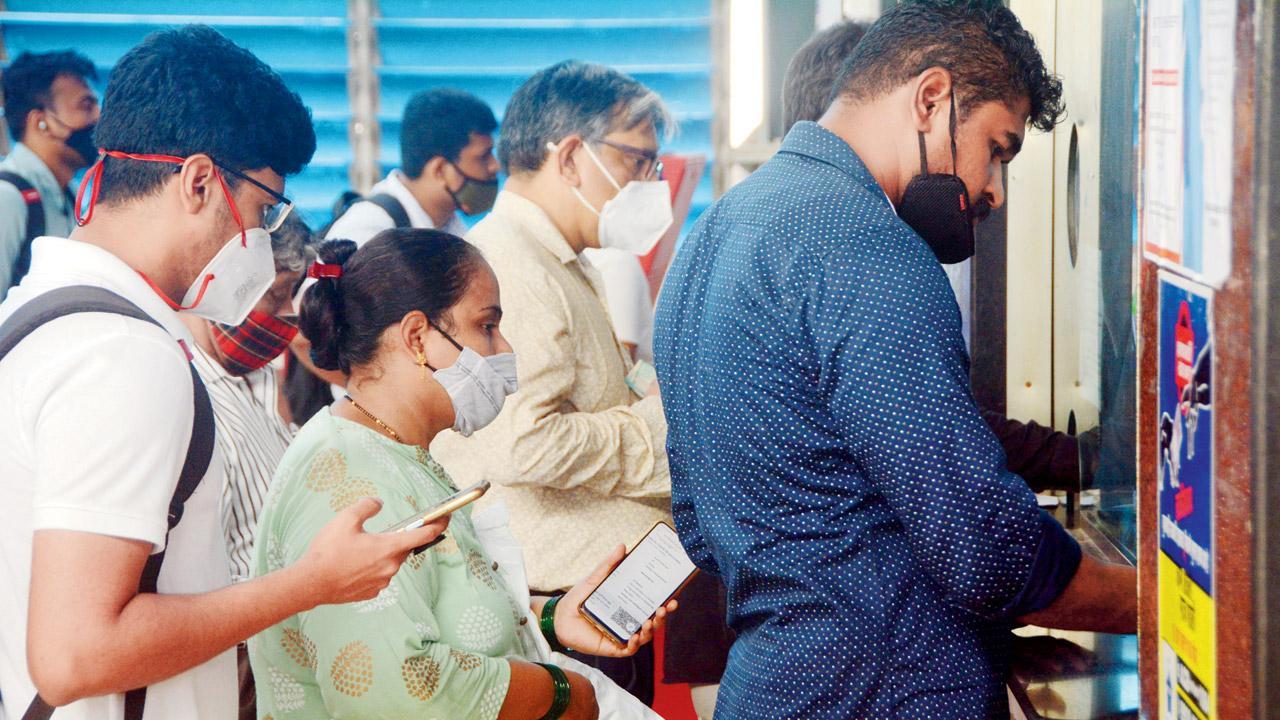 Passengers wait to buy tickets at Andheri station. Representation pic
Illegal software, fake IDs and unauthorised touts have led to over 15,263 illegal railway tickets worth Rs 2.15 crore in 2021 with 684 cases and arrest of 734 people.
"The Railway Police Force had formed special teams with dedicated staff from the detective wing of RPF Crime Branch, Cyber Cell and Division to launch special drives against touts. It was observed that touts were booking tickets using several fake identity cards. Some authorised IRCTC agents also used fake IDs and illegal software to issue tickets and charged extra money from innocent passengers," said Sumit Thakur, chief public relations officer, Western Railway.
He added, "Several illegal softwares, including MAC, NGET, RED BULL, ANMS, DELTA and ADHAR and illegal extensions such as Turbo Extension have been tracked and destroyed through cyber patrolling. Touts who used these softwares and extensions have been arrested and prosecuted," he added. "This has resulted in seizure of e-tickets as well as journey-cum-reservation tickets. In 2021, RPF WR arrested 734 persons in 684 cases of touting and seized a total of 15,263 tickets worth approximate Rs 2.15 crore," Thakur said.
He added that apart from such regular drives for arrest and prosecution of touts, RPF WR has also stepped up several awareness campaigns to sensitise the public about illegal touts. "The campaign is aimed at educating passengers regarding the legal provisions of section 143 of Railways Act and consequences of buying tickets/e-tickets from touts," he said.