Wife Renu Singh claims incident took place because Chetan was not allowed to leave the train and head home when he complained he was ill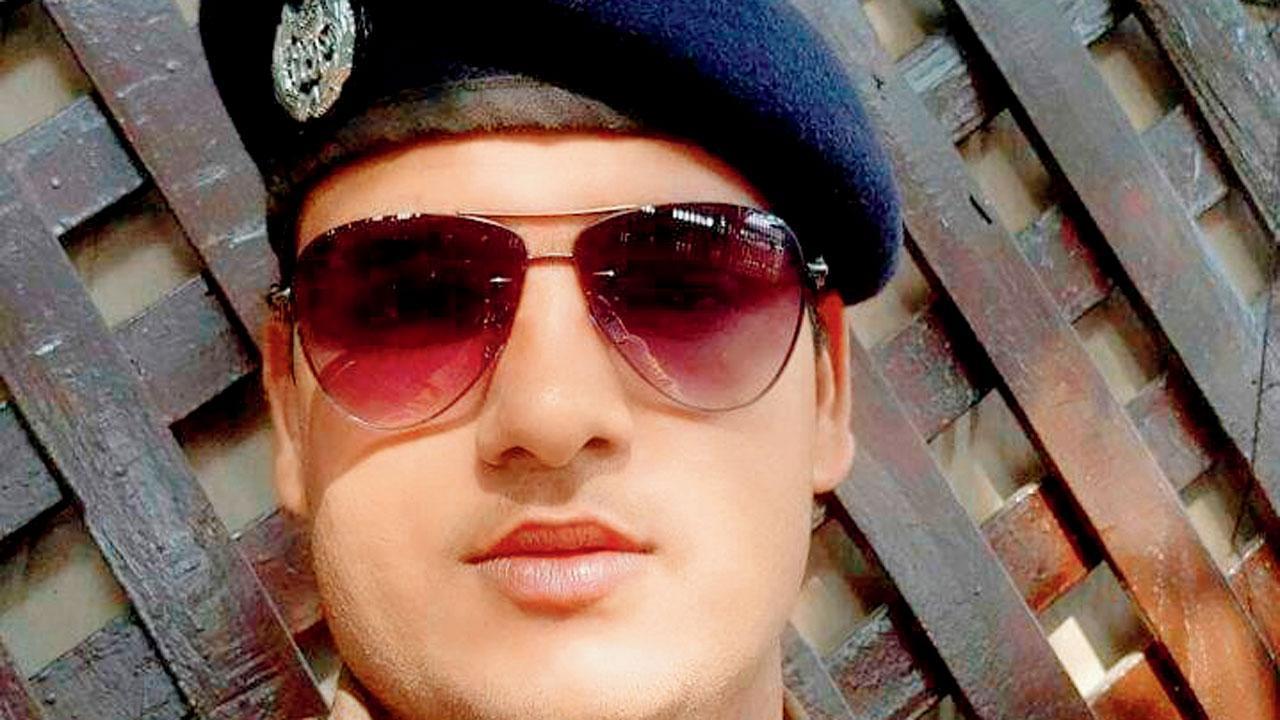 RPF constable Chetan Kumar Singh
Listen to this article
Jaipur-Mumbai train firing: 'We asked for posting closer home, but he got sent to Mumbai'
x
The wife of Constable Chetan Kumar Singh, accused of killing four people including his senior on the Jaipur-Mumbai Express on Monday, has blamed senior RPF officers for the incident. Renu Singh claimed her husband has a clot in his brain, which puts him at risk of brain haemorrhage. She said all necessary documents about this were submitted to RPF. She claimed the incident took place because Singh was not allowed to go home when he complained of fever due to the unhealthy work conditions created by senior officers.
As the wife of the accused Constable Chetan Singh, I want to clarify that my husband is a soldier, not a killer," Renu told mid-day on Thursday. She said Chetan had joined the Railway Protection Force in 2009 after his father, who was also in the railways, passed away. Chetan married her in 2012, and they have two children—a nine-year-old daughter and an eight-year-old son. They reside in a rented room at Mathura, Uttar Pradesh.
ADVERTISEMENT
In an interview with mid-day, Renu expressed her love for her husband. She emphasised that Chetan was a friendly person who would never engage in violent acts such as firing his gun. "My mother-in-law, my husband's brother, who works as a driver, and his family also live with us. Our entire family relies on my husband's income," Renu said. "My husband is a soldier, not a killer. He loves his country above everything else. There are no negative records or complaints against him in his service history," she added.
'He had a major head injury'
Renu revealed that Chetan had suffered a major head injury around four-five years ago when he slipped in the house. He was treated at the time. However, in February 2023, he fell ill again and experienced uncontrollable pain in his head. "After conducting tests, including an MRI, they discovered the blood clot. All the necessary documents about this were submitted to the RPF office and the DG of RPF in February," she claimed.
On Monday, before the firing incident, Renu called Chetan to inquire about his health. "I spoke to Chetan when he was taking the train from Mumbai for duty. He mentioned that he wasn't feeling well. I asked him to call me if anything went wrong. When he reached Surat, I called him again to check on his health. I reminded him to take his medication for the brain clot. He told me that he had taken it. Later, when he was returning to Mumbai from Surat, he called me again but this time he said he was feeling well. Had I known then that he was not well, I would have tried to calm him," Renu said. She alleged that Chetan was in pain and despite this emergency situation, the seniors did not let him go home. She said she would call him often to check on his health.
Wife blames seniors
"I learnt about the incident in the morning through news channels. This happened because the officers did not allow him to go home. The officers are responsible for what has happened. If my husband had a brain haemorrhage, he could have lost his life," Renu said. She added, "We had also requested the RPF to transfer Chetan to a division near our place of residence owing to his health issues, but they transferred him to the Mumbai division instead. So Chetan decided to join in Mumbai and later requested a transfer to the Mathura Division."
"Exciting news! Mid-day is now on WhatsApp Channels

Subscribe today by clicking the link and stay updated with the latest news!"
Click here!