More chilling details emerge on the fourth day of the investigation in Lalbaug murder case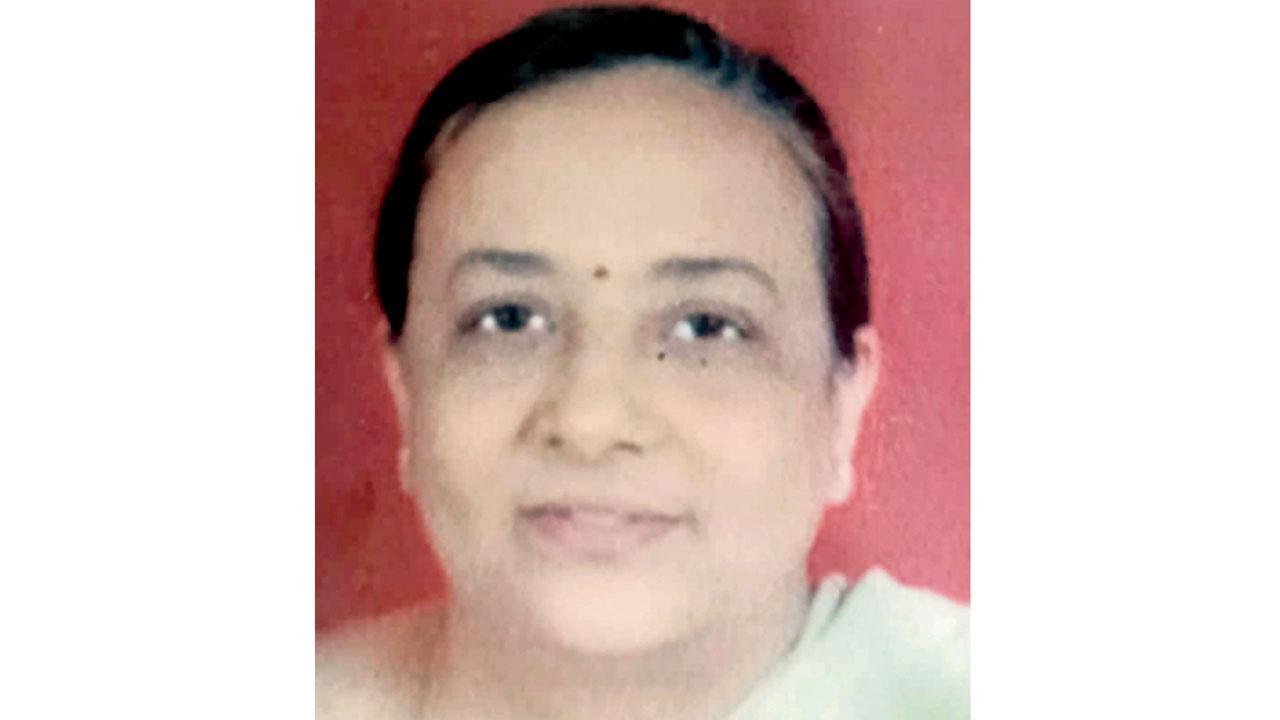 Veena Jain
The Kalachowkie police, investigating the murder of 55-year-old Veena Jain allegedly at the hands of her daughter Rimple, have found that the latter poured acid on the body parts and tried to burn them as well. Rimple, 25, was arrested on March 14 and is currently in police custody. Her interrogation and a detailed search of the house have revealed some chilling details about the already horrifying crime, said officers. 
"Immediately after Veena's death, Rimple bought the cutting machine from a hardware story and also got acid, room freshers, perfume and phenyl solution from a local medical store. After cutting off Veena's hands, she placed then in a steel tank and poured acid on them. She was expecting the acid to dissolve the hands but it did not work," said a police officer.
The officer added that Rimple waited for the next four days, thinking that the dissolution process takes time but when there was no change she started hacking off even more bits of the body. On Saturday, the police recovered two knives and a sickle from the house, which are being sent for forensic analysis.
Also read: Lalbaug murder case: Why Rimple couldn't dispose of corpse 
"When the acid did not work, Rimple tried to burn parts of the body. However, as soon as she started the fire, it created a lot of smoke and she poured water on it, fearing that it would attract attention. She claims to have picked up ideas from true crime based television shows, but we are analysing her mobile search history to check if she also looked online for ways to dispose of the body," said the officer. 
As the body started decomposing, Rimple thought she could simply let it rot and that it would just disintegrate on its own, without leaving a trace, or at least be easier to dispose of. Meanwhile, she had decided to tell her relatives that her friend had taken Veena to Kanpur for treatment, and she was living comfortably on the money that her uncle provided her every month, the police said. 
The friend, a 27-year-old sandwich seller from Uttar Pradesh, was brought to Mumbai on Friday and was questioned on Saturday for the second straight day to check for any possible involvement in the crime.