Says it will now meet bidders for proposed parking lot beneath Patwardhan Park on Thurs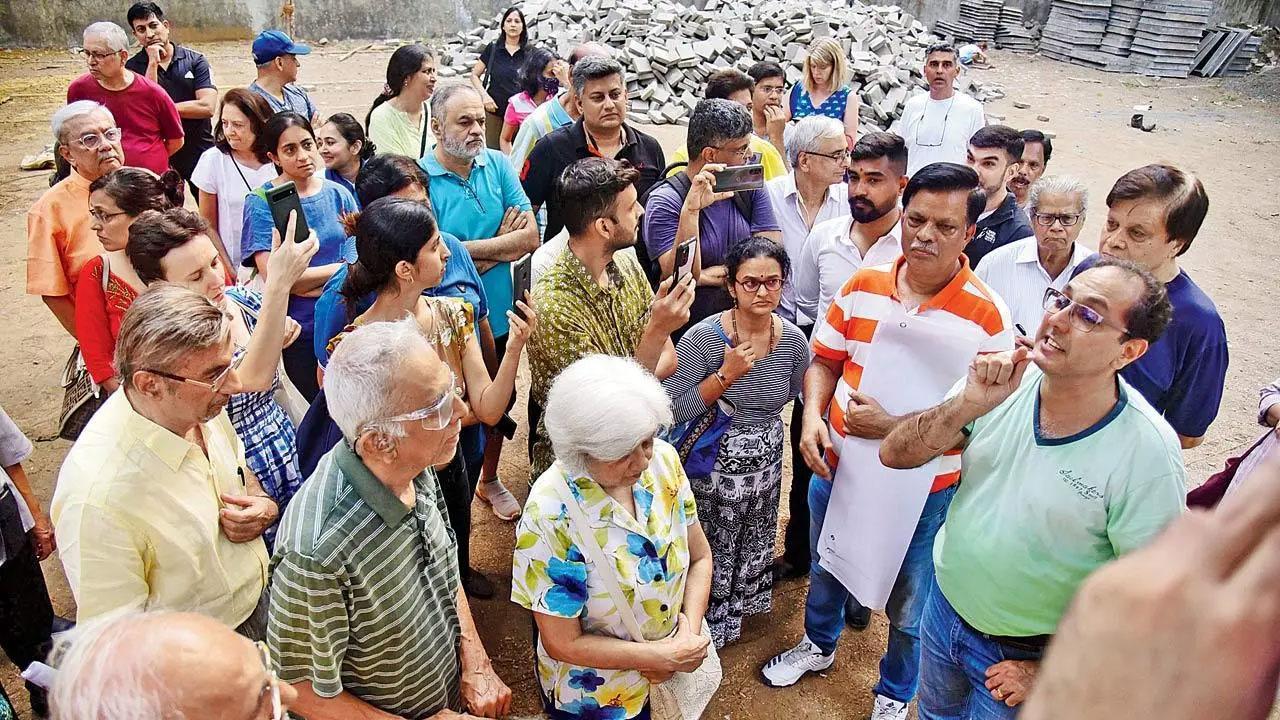 Locals met at Patwardhan Park on Sunday to discuss the issue and made a presentation to explain it to each other. Pic/Shadab Khan
AMIDST opposition by residents against underground parking at Patwardhan Park in Bandra West, the BMC has postponed the pre-bid meeting for tenders for the proposed parking lot citing "internal reasons". It will now be held on March 23. The BMC had floated a tender to construct underground parking beneath an open plot behind the existing Appasaheb Patwardhan Park in Bandra West on March 6. The plot is part of Patwardhan Park.
According to the BMC, the three-storey underground parking lot will be able to accommodate 288 cars through a robotic system. As per the plan displayed in the tender notice, there will be two entrance roads and a roof above the garden. The estimated cost of the project is Rs 75 crore.
ADVERTISEMENT
Also Read: Maharashtra: Govt has failed to provide clean oxygen, says MLA Aaditya Thackeray
The BMC had similar plans for Pushpa Narsee Park in JVPD too. But following stiff opposition from the residents, the corporation is considering other options and hasn't floated a tender for the JVPD Park as yet. For Patwardhan Park, the BMC had arranged the pre-bid meeting on Thursday, March 16. But, it has now been planned for the coming week. 
"It has been [postponed] due to internal reasons. Interested bidders can get a detailed idea of the project and solve any doubt during the meeting," said an official from the BMC. As per the present schedule, the last date for submission of the tender is April 3. The final process is expected to be complete on April 18. But this might be delayed further. Do you agree with the management`s decision of only letting devotees offer jal abhishek at Babulnath temple?