Residents of 100-year-old Malad building say civic body has always insisted that any structure tagged C1 must be fully razed but has strangely ignored rule for Krishna Baug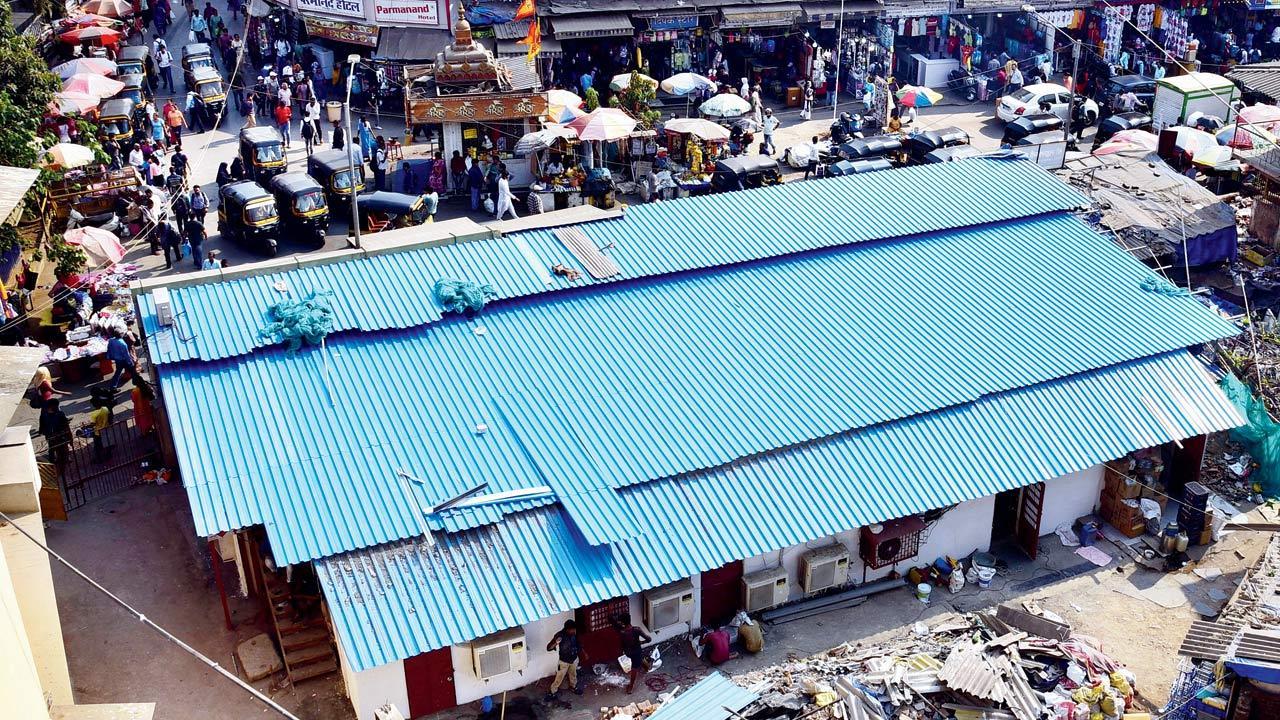 Krishna Baug (with blue shed) after partial demolition, in Malad West. Pic/Nimesh Dave
Residents of Krishna Baug have planned to move court against the BMC, which last month pulled down the residential portion of the 100-year-old Malad building and left the commercial floor intact. This despite the fact that the structure was tagged C1 (dangerous and dilapidated), which mandates complete demolition, according to the BMC's rules.
Rajaram Ketkar, 65, said he feels cheated, as the BMC's action has allowed the commercial establishments to continue their business.
ADVERTISEMENT
Speaking to mid-day, Ketkar cited civic rules, which states that once the Technical Advisory Committee (TAC) inspects a structure and finds it unfit for occupancy, it has to be served notice and razed.
Violating own rules
"TAC inspected Krishna Baug and found it dangerous and unfit for occupancy. Accordingly, the BMC served C1 notice. However, P North ward office, ignoring the rulebook, demolished the residential portion and left the commercial establishment untouched. This action has left residents homeless, while shops continue to do business as usual. I am seeking legal opinion on what can be done to ensure that the families dislodged by BMC's biased action get their shelter back at the earliest," Ketkar said.
Also Read: Mumbai: Use existing parking lots first, and spare Patwardhan Park, say Bandra residents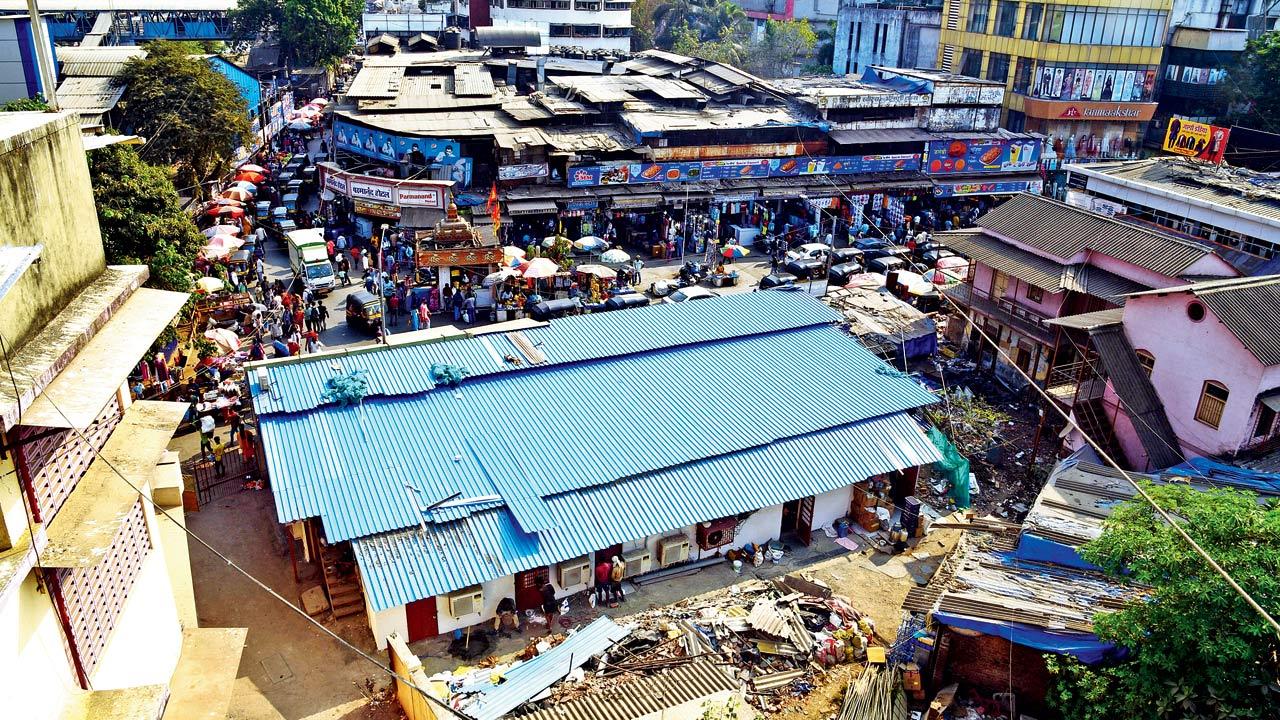 The BMC on February 2 tore down the residential portion of Krishna Baug (with blue shed), which was tagged C1, but left the ground floor shops intact. Pic/Nmesh Dave
There have been disputes in the past between the BMC and occupants over demolition of properties under C1, with the latter seeking relief from action.
In 2016, a case before the then Bombay High Court bench of Justices Naresh Patil and M S Karnik, the petitioners had challenged BMC's C1 notice and requested a stay on demolition, stating that the structure is in good condition and if required they will carry out repairs. The bench refused to stay the C1 notice.
In the case of Krishna Baug, residents want the BMC to follow its own rules and demolish the remaining portion.
Pradeep Tiwari, who lost his home in the partial demolition, said, "In many court cases involving a challenge to C1 notice, BMC's lawyers have consistently maintained that the structure declared C1 must be pulled down completely and immediately. But, in our case, the BMC did the opposite of what it has been telling the courts for years."
Plan to approach court
Tiwari said he is in touch with a lawyer to take the BMC to court. He said he would also speak to other displaced residents to approach the court together.
Three-and-a-half storey Krishna Baug, opposite the busy Malad railway station, comprised eight homes and 10 shops. It was declared dangerous in 2019 and was marked for demolition in 2021.
mid-day contacted BMC chief Iqbal Singh Chahal many times over the past two-three days for comment, but he did not respond.
In 2019, a building in Kurla was tagged C1, after which the occupants got an independent audit done that categorised it as not requiring demolition. A few months later, the building collapsed, killing 19 people. This prompted the BMC to issue an order to all wards, asking to prepare a list of all C1 buildings and demolish them on priority. 
Feb 2
Day the BMC partially pulled down Krishna Baug
10
No. of shops that are still open at Krishna Baug Do you agree with the management`s decision of only letting devotees offer jal abhishek at Babulnath temple?