BMC boss forms panel on dust control measures days after activists pointed out in this paper links between rampant violations at construction sites and pollution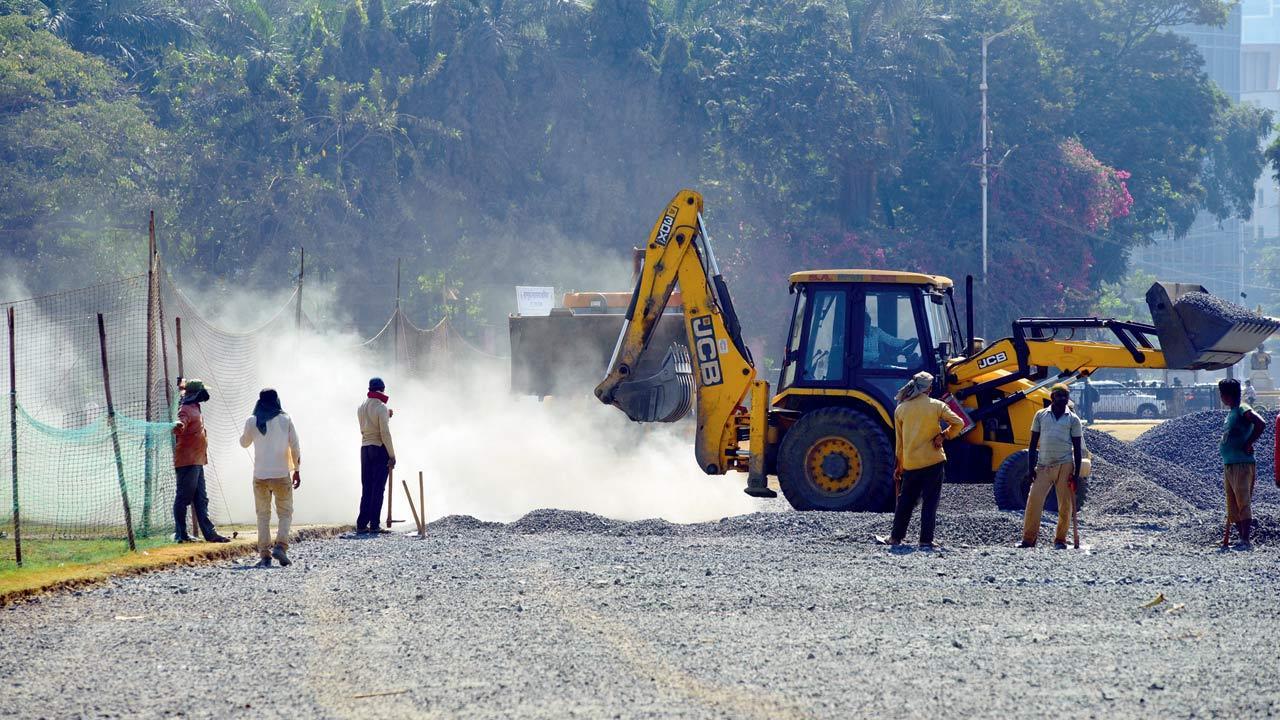 Construction work emits dust at Shivaji Park. Pic/Atul Kamble
Three days after mid-day highlighted activists' concerns about rising dust levels due to rampant violations at construction sites, the BMC boss called a meeting on Sunday and set up a panel, which will suggest pollution control measures in seven days.
The suggestions will be implemented from April 1 and strict action will be taken against violators, civic officials said. The seven-member committee, formed by Brihanmumbai Municipal Corporation's Commissioner and Administrator Iqbal Singh Chahal, will prepare and present the plan in seven days.
ADVERTISEMENT
"The current condition is out of human control. There are more than 5,000 sites in Mumbai where various works are underway. It is in the hands of the civic administration to minimise the dust generated from these places," Chahal said at the meeting.
Additional Municipal Commissioner Dr Sanjeev Kumar will head the panel, which will comprise Deputy Municipal Commissioner (DMC)-Environment Atul Patil, DMC-Infrastructure Ulhas Mahale, DMC-Solid Waste Chanda Jadhav, Chief Engineer (Development Plan) Sunil Rathod, and Executive Engineer Satish Gite.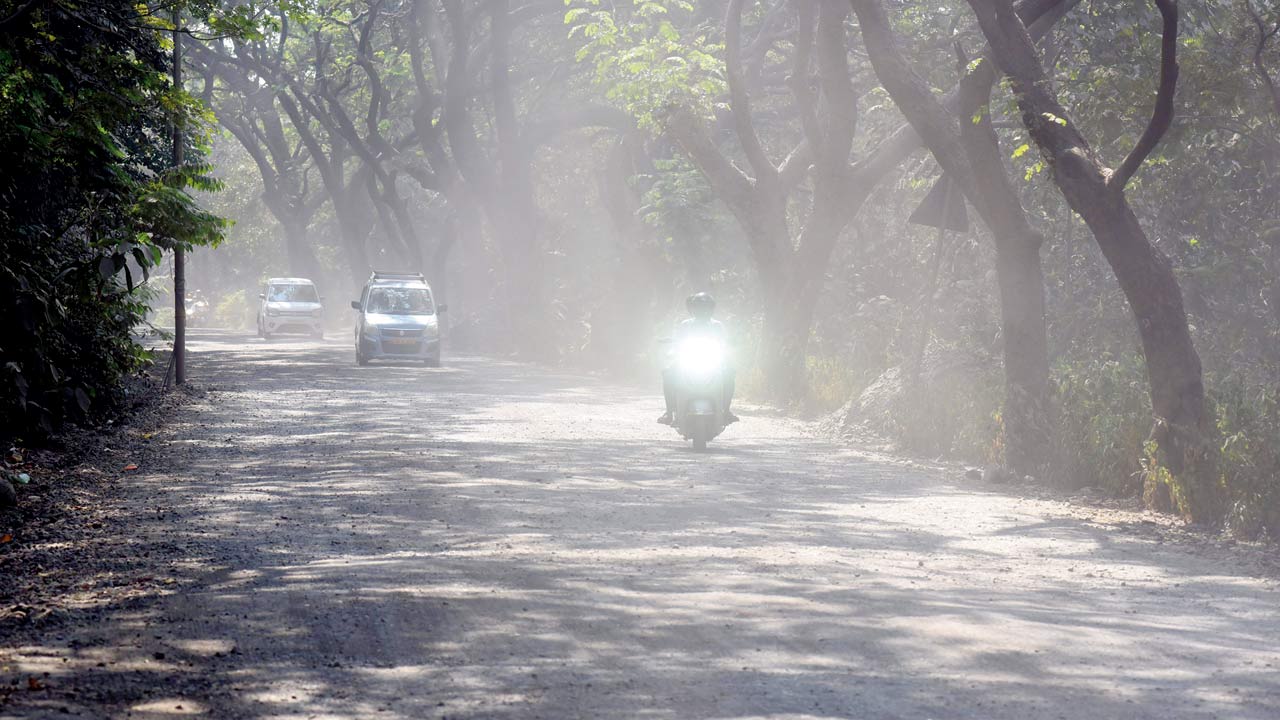 Dust envelopes Aarey due to road work nearby, in Goregaon, in November 2022. Pic/Sameer Markande
"Based on the committee's report, the civic administration will finalise a final Standard Operating Procedure for dust control in the city and implement it from April 1," said an official. Among actions to be taken against violators, Chahal said that the department concerned would issue a stop-work notice and take necessary action.
On March 10, civic officials told mid-day that after monsoon the BMC will start washing dust off the roads, which was being done before a meeting of G20 delegations in the city. The civic body has plans to procure 200 air purifiers by the end of this year, they had said.
Also Read: Mumbai: Why did BMC stop washing roads after G20, ask activists
Other matters discussed
At the meeting, Chahal also took a review of the Mumbai Beautification Project. He directed that joint, deputy and assistant commissioners of the respective zones, departments and wards review the project.
Chahal also ordered the completion of maintenance and other works on roads that fall on the routes to be taken by the delegations of G20. The G20 Council's trade and finance group is scheduled to meet March 28 to March 30 in the city. He also asked officials to ensure the availability of medical facilities and emergency services for the guests. An inspection of all the work and mock drill will be conducted on March 25, Chahal told officials.
5,000
Approx no of construction sites in the city, as per BMC