Ajay Ashar is experienced in real estate, social, civil and health sectors while Rajesh Kshirsagar was vice-chairman of state planning commission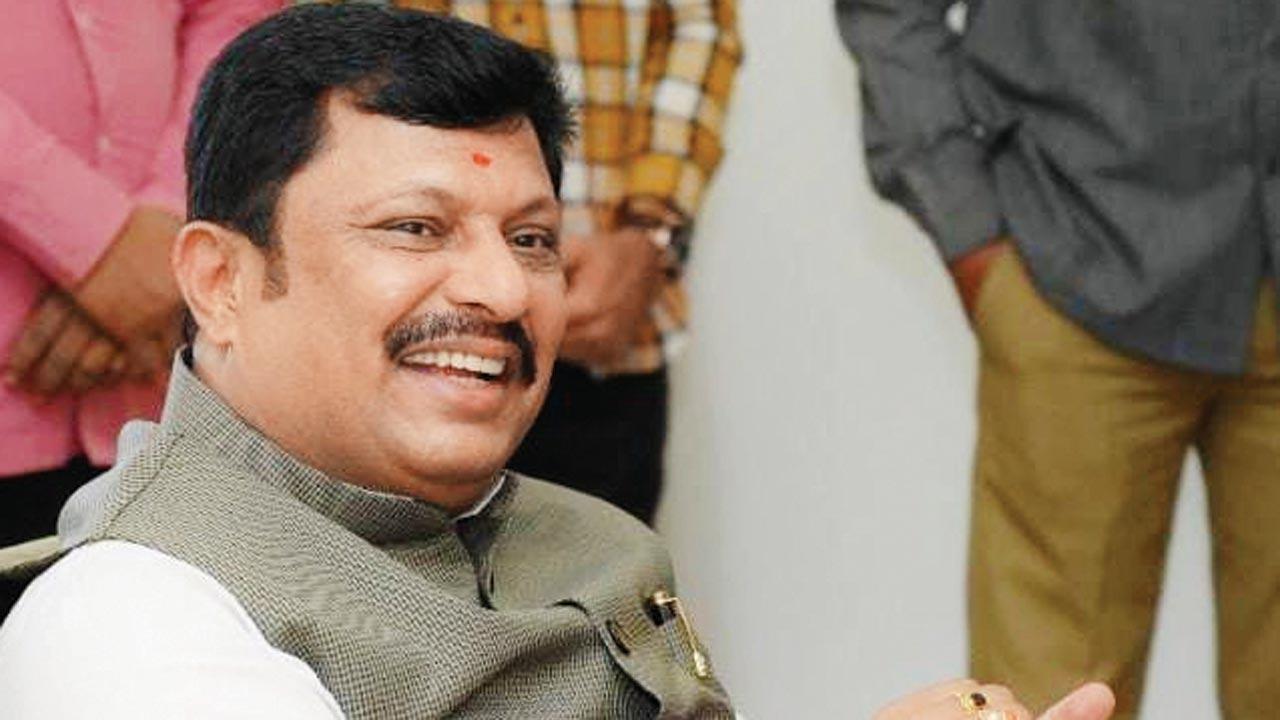 Rajesh Kshirsagar, former MLA and a member of Shinde Sena, is one of the vice-chairmen of MITRA. Pic/Facebook
The Maharashtra government has appointed Ajay Ashar, a real estate leader from Mumbai, and Rajesh Kshirsagar, a politician from Kolhapur, as the vice-chairmen of Maharashtra Institution for Transformation (MITRA), a Niti Aayog-like think tank. Chief Minister Eknath Shinde will be the chairman of the regulatory board of the think tank while Deputy CM Devendra Fadnavis will be co-chairman.
 
As per a government notification issued on Thursday, Ashar is experienced in real estate, social, civil and health sectors. Kshirsagar shares the position with Ashar by way of his experience of working as the vice-chairman of the state planning commission in the Maha Vikas Aghadi government. He is a former MLA and Shinde Sena member. The Centre had asked all states to establish a Niti Aayog-like planning body as part of an idea for transforming the country into a developed nation by 2047. The target is to make India a 5-trillion dollar economy by 2025-26 and the country planners, accordingly, have the aim of achieving goals of sustainable development by 2030. Meanwhile, the state has focused on a one-trillion dollar economy goal by 2027 and will go for a 3.5-trillion dollar economy by 2047. Maharashtra is the biggest economy in the country and contributes 15 per cent to the country's GDP.
Also Read: Vikhroli connector to suffer another delay due to space crunch
About MITRA
The state think tank will work in coordination with all stakeholders—private, public sectors, non-government institutes, state departments, the Union government, Niti Aayog, and civil society—to expedite all-inclusive growth. It will advise the government on development policies, boost it technologically and help it sail in the right direction to achieve its 2047 objective.
MITRA will handle subjects such as agriculture and allied sectors, public health and nutrition, education, skill development and innovation, urban development, housing and real estate infrastructure, land administration, finance, tourism, sport, energy, environment, climate change, wildlife protection, industry, basic infrastructure, information technology and communication. In addition, drone tech, artificial intelligence, machine learning, Internet of Things (IoT), cloud computing, cyber safety, robotics, block chain and geographic information systems will also be part of policy matters.
The statutory development boards of Vidarbha, Marathwada and rest of Maharashtra will be regional assistants to MITRA. 
2027
Year by when state aims to be a trillion-dollar economy Will Raj Thackeray`s MNS join hands with BJP ahead of BMC elections?