With this, the overall tally of Covid-19 cases in Maharashtra jumped to 80,80,696, while the death toll increased to 1,48,191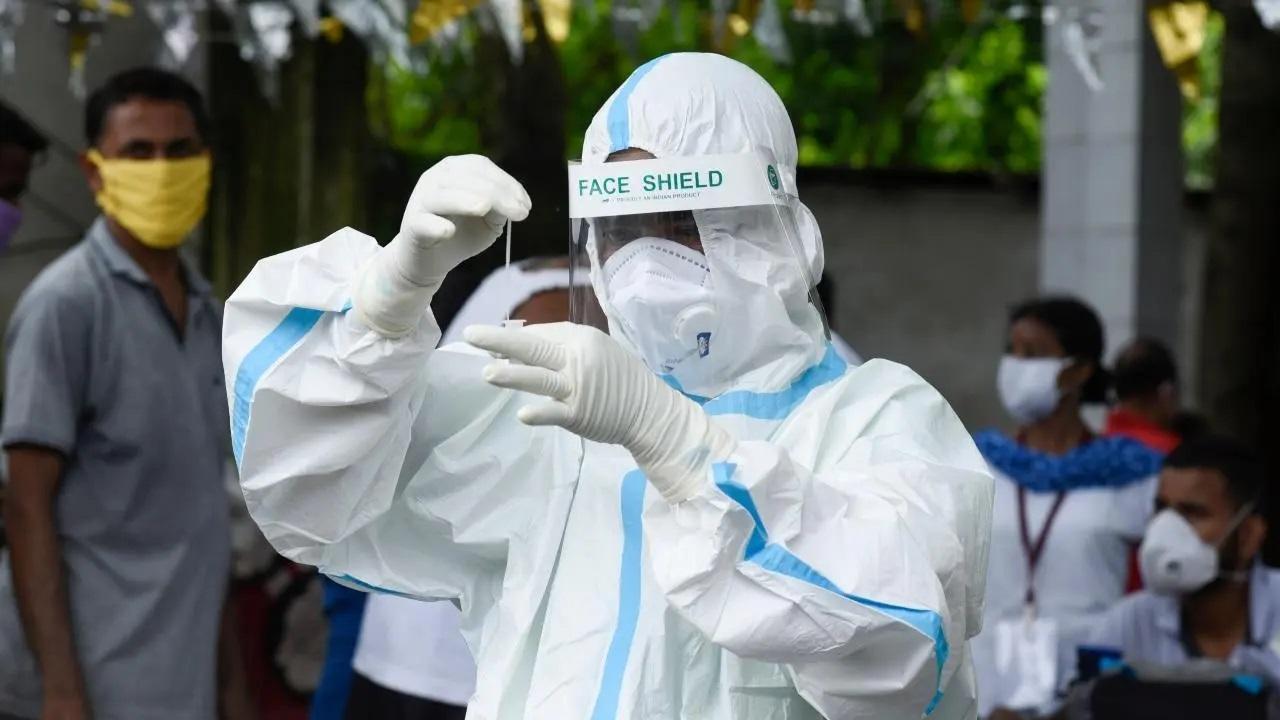 A health worker collects a swab sample for Covid-19 test. File Pic
On Friday, Maharashtra reported 2,285 new Covid-19 cases and five fresh deaths linked to the infection, according to the state health department.
As per state health department bulletin, with this, the overall tally of Covid-19 cases in Maharashtra jumped to 80,80,696, while the death toll increased to 1,48,191.
Of the total new cases, the highest 1,630 were registered in the Mumbai administrative circle followed by Pune (331), Nagpur (138), Nashik (60), Kolhapur (45), Latur (38), Akola (27) and the Aurangabad circle (16), as per the bulletin.
Also Read: Can't pretend COVID-19 is not here, says WHO Chief
According to the bulletin, the overall number of recuperated cases rose to 79,20,772 after 2,237 patients recovered from the viral disease in the last 24 hours.
The state now now has 11,733 active Covid-19 cases. Maharashtra's coronavirus recovery rate was 98.02 per cent, while the fatality rate was 1.83 per cent.
With 40,891 new coronavirus tests conducted in the last 24 hours, the number of samples tested so far in Maharashtra rose to 8,37,75,585, the bulletin stated.
The state's positivity rate, or confirmed cases per 100 tests, was 5.58 per cent.
Also Read: Mumbai Covid-19 cases jump to 1,201, highest since June 30 Maharashtra CM Eknath Shinde announced that Dahi Handi will be recognised as an adventure sport. Do you agree?