Residents happy with the ride; state govt will send report on its feasibility in the hill station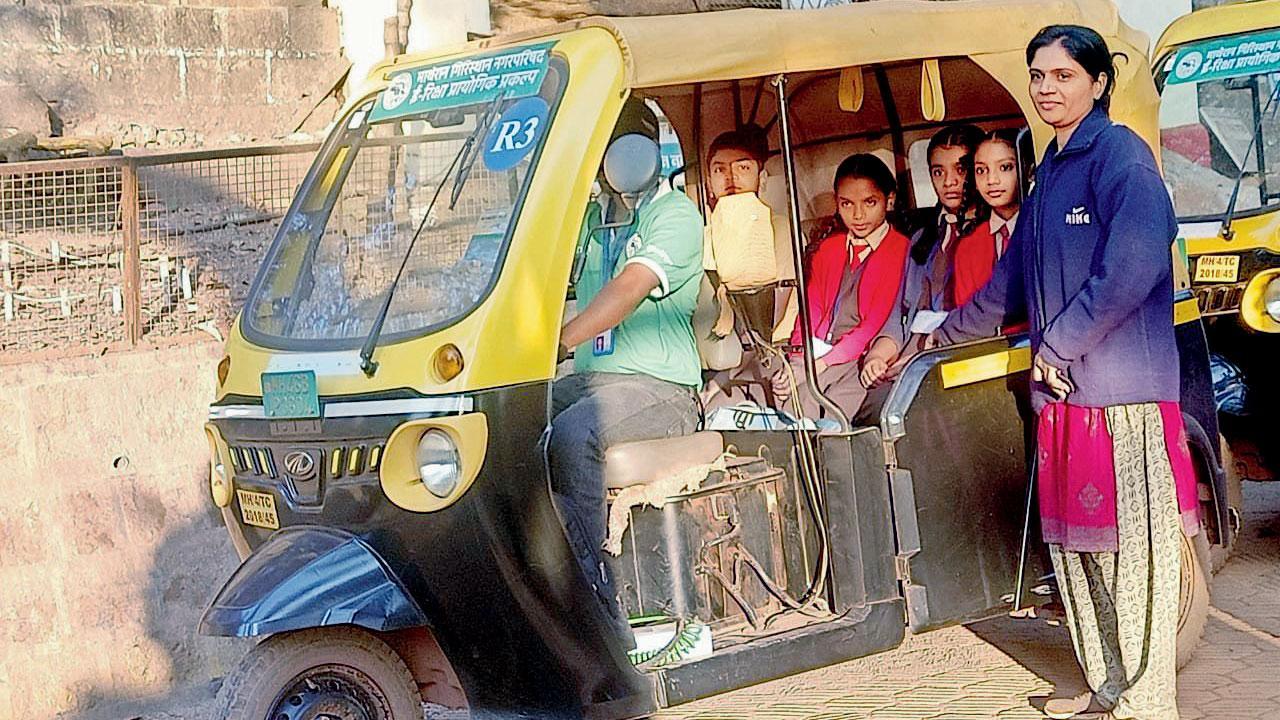 Happy patrons of e-rickshaws, in Matheran
Introduced in December for a pilot run, e-rickshaws have become a hit among residents of all age groups, in Matheran. On an average, approximately 500 people, including children who had walked kilometres to school, used the service. Now, the state government will be submitting a report to the Supreme Court on the rickshaw's feasibility in the high-gradient roads of the hill station.
More than 50,000 people, including nearly 8,000 students, used e-rickshaws between December 5 and February 17, data shows. The new mode of transport in the hill station became popular among senior citizens and visitors, too. The Matheran municipal council had launched the pilot project on December 5 for three months, following orders from the SC. E-rickshaws operate from 6.30 am to 10.30 pm daily between Matheran bazar and Dasturi naka, i.e. the taxi stand. While adults pay Rs 35 per head, students are charged Rs 5.
ADVERTISEMENT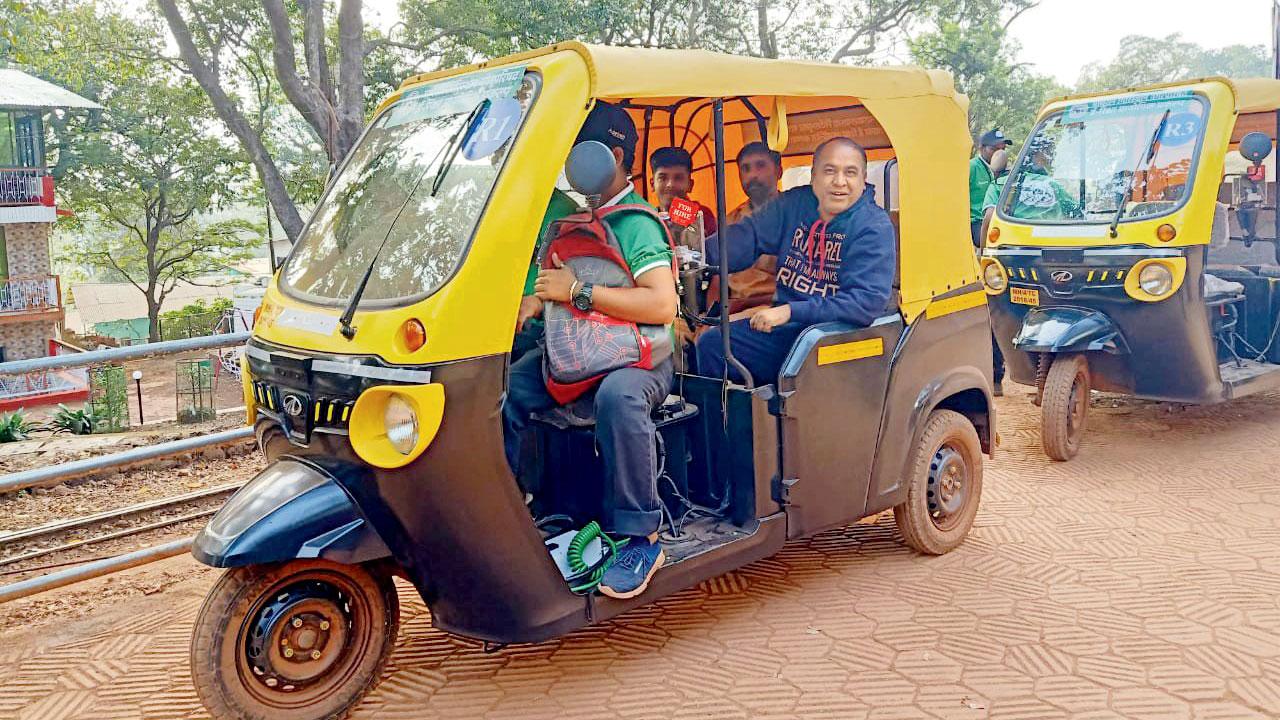 Sunil Shinde, former schoolteacher who was the main supporter of the idea to bring e-rickshaws to Matheran, said, "From Indira Nagar, students had to walk 3-4 km daily to St Xavier's school. E-rickshaws are a boon for the children." Hand-pulled rickshaws have been in use in Matheran since the colonial-era. "Hand-pulled rickshaws are inhumane, leaving the pullers tired and in pain, especially on high gradient roads. This was the reason Shramik Rickshaw Sanghatana asked for eco-friendly rickshaws," Shinde added.
Also Read: State's favourite tourist spot in 2022 on Central Railway was Matheran
Pushpa Jadhav, a senior citizen from Thane who enjoyed a ride on one during his trip to Matheran, told mid-day, "Senior citizens like us, who hesitated to visit Matheran due to intense walking, can now visit the beautiful hill station whenever we want. E-rickshaw is definitely a life-changer for residents who had to walk kilometres for their routine work. The vehicle is environmentally friendly."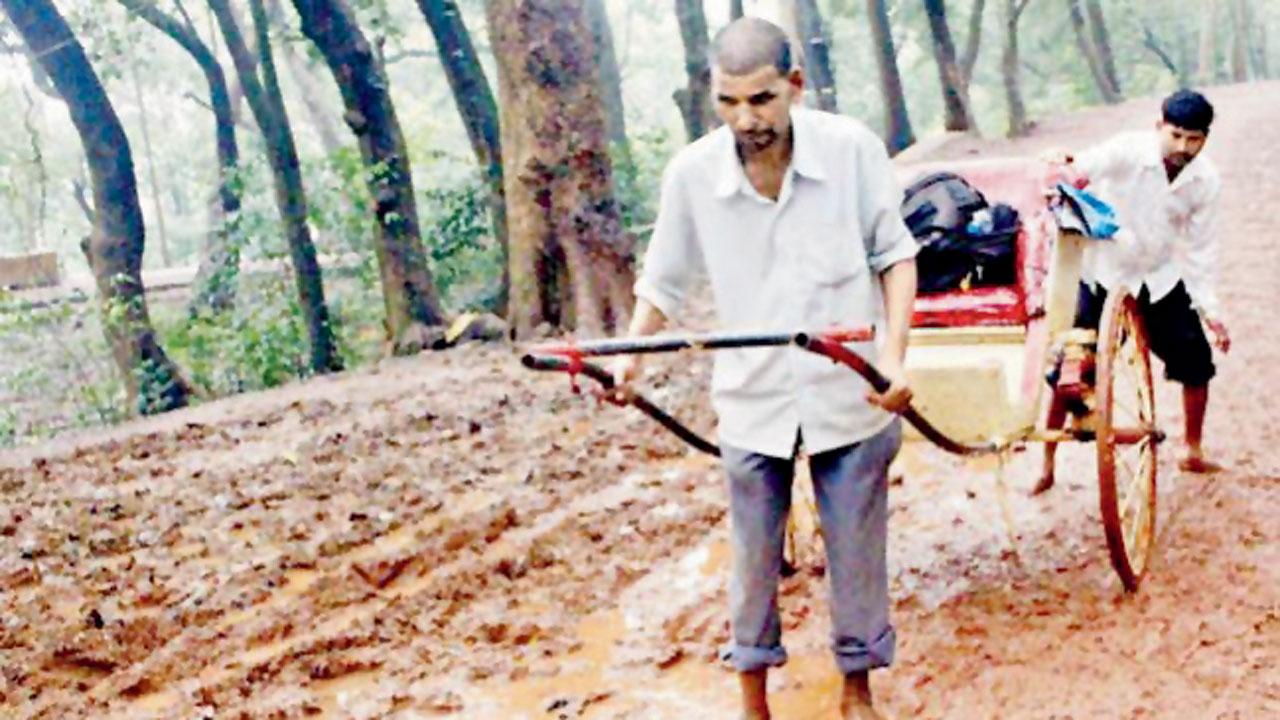 Hand-pulled rickshaw is prevalent in Matheran because of the hill station's eco-sensitive tag
Kalpana Patil, principal of Shantaram Gavankar School in Matheran, said, "Every Matheran resident has to walk at least 10-15 km daily. Senior citizens, pregnant women, children and patients faced the most difficulty. E-rickshaws are a boon for us."
Ravindra Jadhav, managing director, Apeiron Marketing Consultancy, said, "We are happy to run this prestigious project and glad to see a good response from residents as well as tourists.E-rickshaw is a life-changer for people in Matheran, as it will keep the environment green, and noise-and pollution-free."