As per the BMC data, 34 new measles patients were admitted to hospitals in Mumbai on Thursday and around 161 suspected measles cases were found during the surveys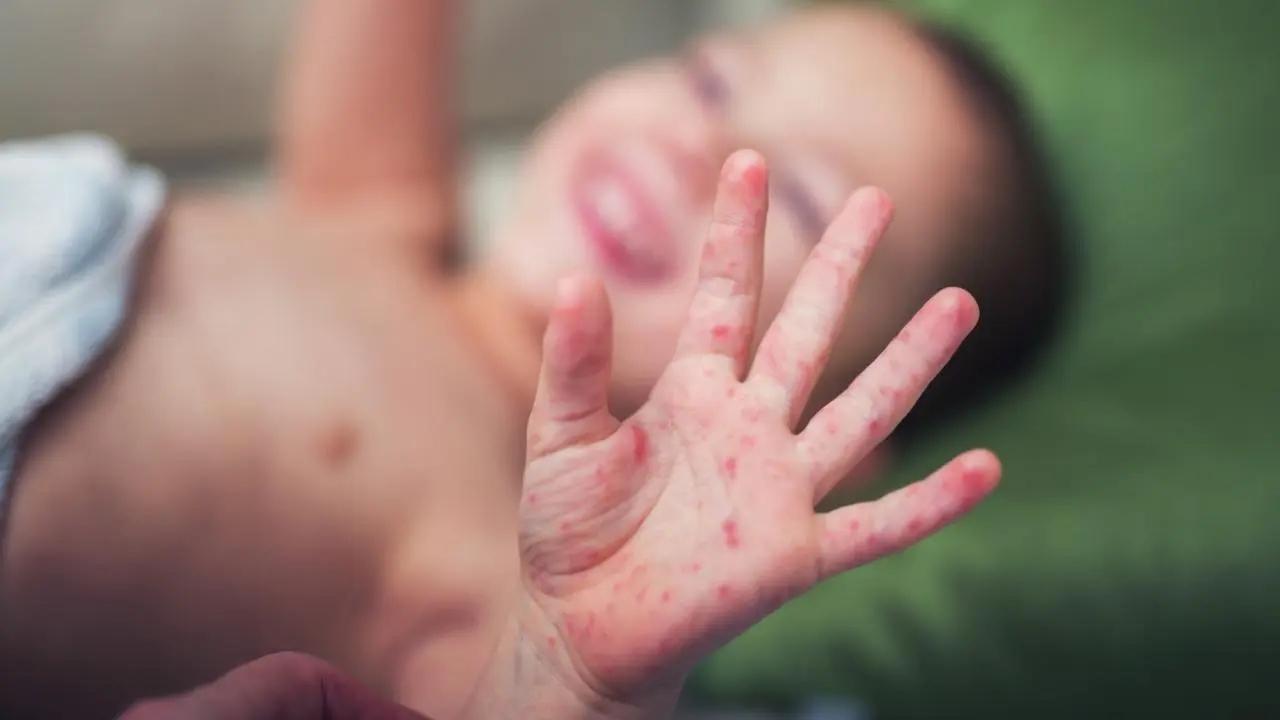 Representative image. Pic/Istock
On Thursday, Mumbai reported 19 new cases of measles and one death. An eight-month-old boy from Govandi died while suffering from measles. The death toll so far increased to 13. 
Speaking about the death of an eight-month-old toddler from Govandi, the BMC official said, "The child was admitted to a BMC-run hospital on November 20. His condition continued to deteriorate and developed multiple organ dysfunction syndrome. Despite resuscitative measures, the patient could not be revived. The cause of death is due to multiple organ dysfunction syndrome with bronchopneumonia with measles."
As per the BMC data, 34 new measles patients were admitted to hospitals in Mumbai on Thursday and around 161 suspected measles cases were found during the surveys.
Also read: No divorce for man who falsely claimed his wife was HIV positive: Bombay HC
The measles outbreak had been reported in 22 locations.
"All cases of fever with rash are administered two doses of Vitamin-A," the BMC release said, adding that the second dose is given after 24 hours. BMC has taken multiple steps to contain the spread of measles cases in the city. Do you agree?