According to BMC, the water cut will be implemented from 10 am on March 9 to 10 am on March 11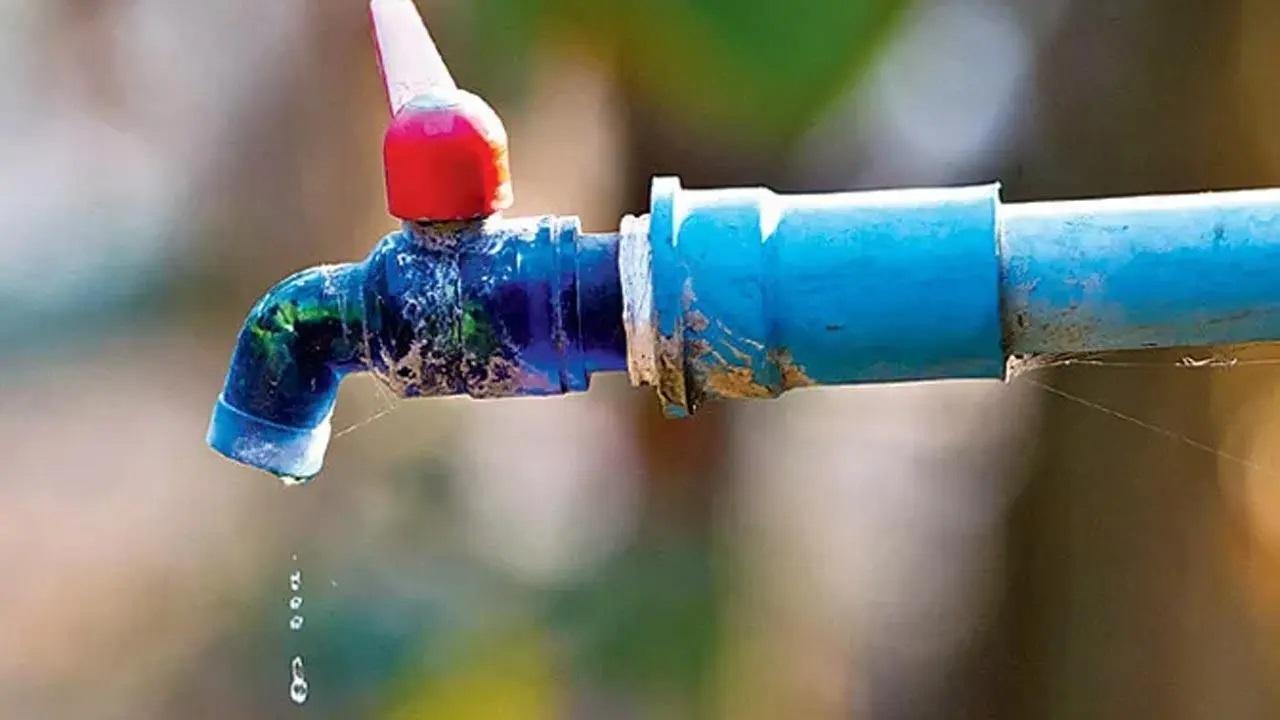 Representative Image
The Brihanmumbai Municipal Corporation (BMC) on Saturday announced that 11 municipal wards in Mumbai will face a 10 per cent water for two days due to pipeline repair work.
According to BMC, the water cut will be implemented from 10 am on March 9 to 10 am on March 11. 
ADVERTISEMENT
"A new bridge is being constructed by Thane Municipal Corporation at Kopari, Thane (West). It is observed that, during this construction work, BMC's 2,345 MM dia Mumbai - II trunk main is damaged and water is leaking," the civic body said in a statement. 
The BMC has planned to undertake this repair work from 10 am on March 9 to 10 am on March 11. Therefore, water supply in some areas and wards will be affected and a 10 per cent water cut will be imposed, the civic body informed.
Also Read: Mumbai: D Ward takes lead in waste segregation
The BMC has also advised the citizens to store water and use it wisely.
The following areas in the eastern suburbs and island city will face a 10 per cent water cut:
In eastern suburbs, the M East and M West wards will face the water cut. In T ward, Mulund East and West areas, in S Ward, Bhandup East, Nahur, Kanjurmarg and Vikhroli East areas, in N ward Vikhroli East, Ghatkopar East and West areas and L Ward Kurla East area will also face water cut.
In the Island city, the entire B, E, F south and F North areas will face water cut. Whereas Bombay Port Trust and Naval areas in A ward will also face the cut.
Eastern Suburbs:
T Ward: Mulund (East & West) Areas
S Ward: Bhandup (East), Nahur, Kanjurmarg  and Vikhroli (East) Areas
N Ward: Vikhroli (East), Ghatkopar (East & West) Areas
L Ward: Kurla (East) Area 
M/West Ward: Entire Ward 
M/East Ward: Entire Ward 
Island City:
A Ward: BPT and Naval Areas  
B Ward: Entire Ward
E Ward: Entire Ward
F/South Ward: Entire Ward
F/North Ward: Entire Ward