The cover on the road connecting to Andheri subway had caved in on Saturday leading to severe traffic woes as the underpass is the only east-west connector in the area since the Gokhale bridge was shut for traffic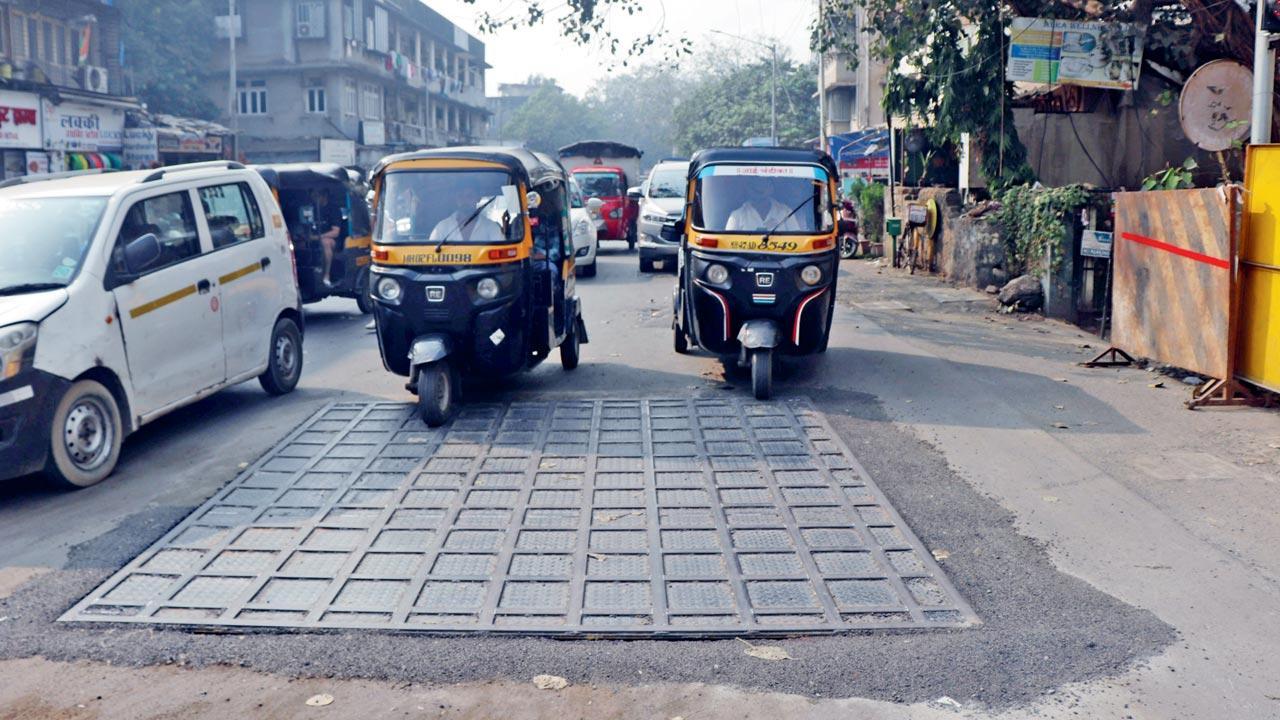 The cover of the storm water drain has now been restored. Pic/Anurag Ahire
The broken cover on the storm water drain on Old Nagardas Road, which connects to the Andheri subway, has finally been repaired after four days. The earlier cover had caved in on Saturday morning after a dumper truck got stuck in it, leading to closure of the road for many hours. 
The storm water drainage department of the Brihanmumbai Municipal Corporation started the work on Saturday itself and the work was supposed to be completed by Sunday night. However, given that the size of the cover is huge at 12 ftx12 ft, it took almost four days to replace the lid. The area had to be cordoned off for the work which led to severe traffic jams as Andheri subway acts as one of the crucial east-west connectors in Andheri after the closure of the Gokhale Road bridge.
Also Read: Mumbai Crime: Six held for conning Palghar resident of Rs 15 lakh
"The drain was covered on Tuesday night. It can now take the load of heavy vehicles," said Vibhas Achrekar, in-charge of the storm water drainage department. 
The earlier lid had four pieces welded together to cover the huge hole. The BMC has now installed one large lid. 
"The metal frame and support are important. Hope they make it long lasting," said Dhaval Shah, founder of Lokhandwala Oshiwara Citizens Association. He added that being the only east-west connector in Andheri, the subway has become very important for commuters. Will you be changing your home decor this winter?