Corroded British-era steel structure replaced with modern cement overpass in 10 hours flat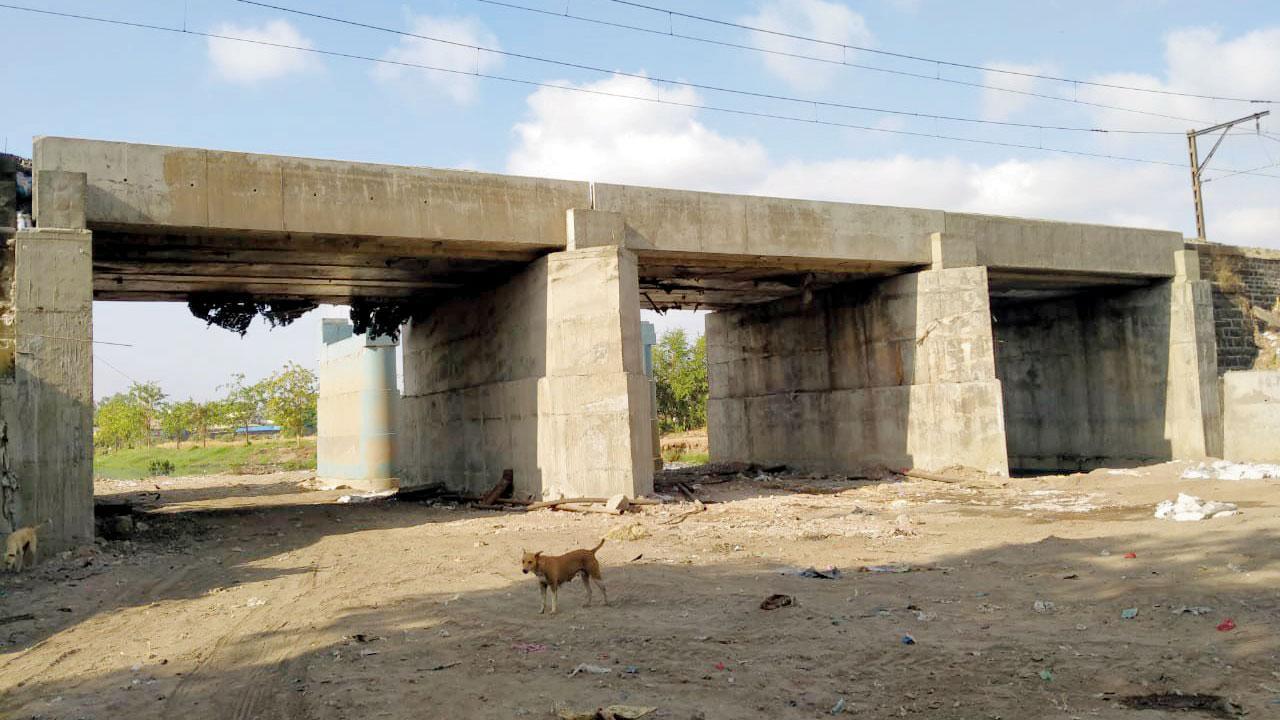 The new bridge near Shahad station
About 168 years after it was constructed by British rail engineers, one of the oldest bridges of the Great Indian Peninsula Railway (GIPR) near Shahad station got a complete makeover in just 10 hours. The bridge's steel girders had become unsafe due to extreme corrosion.

Construction of the bridge was completed in 10 hours
The bridge was dismantled and a new one was constructed in its place as the steel girders had become unsafe due to extreme corrosion. The bridge ferries the main line trains to Kasara and beyond.
The construction of the Kalyan-Shahad to Vasind railway stretch started in 1854 and the line was opened to the public on October 1, 1855. In a newspaper notice dated September 4, 1855, the GIPR's traffic manager W Cooper had proudly stated that passenger and goods trains would start plying on the line in a month from October 1, 1855, till further notice.
Speaking to mid-day, Central Railway's chief public relations officer, Shivaji Sutar, said, "The old steel bridge between Kalyan and Shahad stations was built in 1854 and the railway line crosses Waldhuni river at this point. Due to industrial sewage and very dirty and turbid water flowing, the steel girders had faced extreme corrosion and had become unsafe for rail traffic. Taking advantage of the lockdown, we replaced the entire bridge."
"If it was the usual traffic time, we would have needed six blocks of four-hour duration each to complete the work. But simultaneous blocks were conducted on both the up and down lines and the work of replacing six girders was completed in 10 hours," he added. Sutar said that officials were examining the old bridge for any possible plaques or markings, which could be displayed at the museum.
A senior official said that the bridge had been replaced with Portland Slag Cement (PSC) slabs to avoid corrosion. The PSC is blended cement created with a combination of up to 45-50 per cent slag, 45-50 per cent clinker and 3-5 per cent gypsum, and is the most suitable cement for mass construction because of its low heat of hydration.